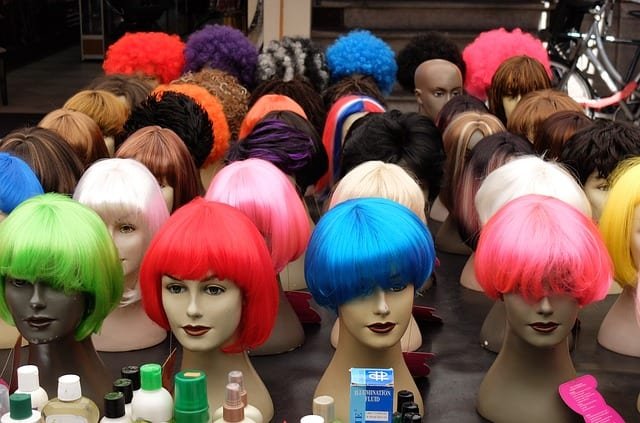 Last Updated on June 2, 2023 by
The first question that comes to our mind while choosing wigs is the material. Some prefer human hair wigs, while some like synthetic wigs. Although this matter is absolutely your choice-centric, there are reasons to choose human hair wigs.
Why Get Human Hair Wigs?
Human hair wigs are very natural looking because as the name suggests, they are made of actual human hair. Wigs made of human hair are a good choice for people who want their hair to look life-like.
But to understand if a human hair wig is perfect for you, you need to know both the pros and cons of it.
Pros:
Realistic and natural– The most important reason to get a human hair wig is that they do not give any noticeable appearance. It blends nicely with your actual hair. They come in a lace front style that provides a seamless finish. If you buy quality wigs from human hair wig wholesale suppliers, you will be able to create a very realistic look that is indistinguishable from your real hair.
Good choice for hair loss problem– If you are suffering from a tremendous hair loss problem, using a human hair wig is the best solution. Hair loss can happen from any medical condition or a genetic disorder. Thus a human hair wig can save you from feeling depressed and low. All you have to do is find human hair wigs wholesale supplier for the best quality product.
Easy to use– You can easily cut human hair wigs. You do not need assistance to do it. You need to just follow the instructions given with the product and watch a few tutorials to use it. Once you learn the way to apply the wig, you can easily carry it anywhere and style your hair as you wish.
Comfortable for anyone– Wearing a human hair wig, you will feel comfortable, no matter how long you keep it on your head. This is the best part of hair wigs. Also, you need to measure your face shape and size before getting a wig. That way you will be able to fit the wig properly. The wig should be appropriate to your head and face shape and size so that you do not feel uneasy.
Cons:
Need to style– Just like your original hair, human hair wigs have to be styled every day. After washing, the wigs will not hold its style like synthetic wigs. So you need to style it daily.
Expensive- Unlike easily available synthetic wigs, these wigs are expensive. Also, you cannot easily find natural wigs all the time which adds to its expensiveness.
Need maintenance– Human hair wigs are prone to damage just like your real hair. So you need to spend on maintaining your wigs if it is made of human hair. You must keep it clean using good quality shampoo and conditioner. Also, you must not keep it exposed to direct sunlight for long.
Before you plan to buy a human hair wig, keep these points in mind and make the best choice for you.
Apart from that, if you are interested to know about Cheap Human Hair Wigs then visit our Fashion category.