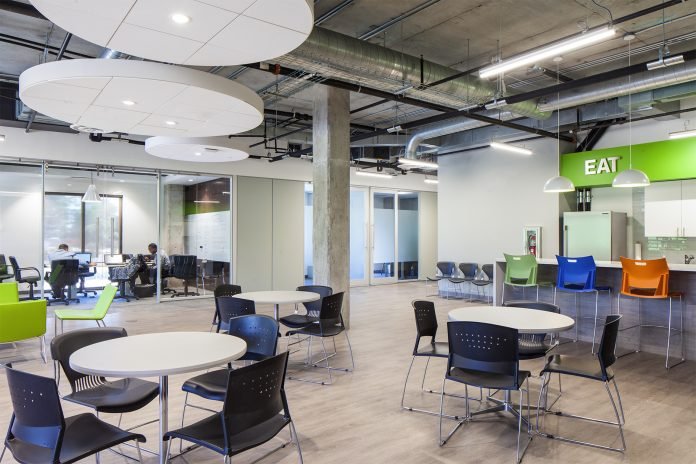 Last Updated on March 15, 2023 by
Currently, business entities use various methods to streamline their operations. They mostly rely on technology for this purpose. An example of this is the growing use of payroll software solutions. There are various types of such tools available online. However, among them, Netchex is one of the most widely used payroll software tools, with top companies worldwide using it. It's cloud-based, a fully automated tool that simplifies payroll administration.
Are you undecided about whether or not to use this software in your company? Read this in-depth review to see if it's the right choice!
Pros of Using Netchex
Various Features and Functions
Netchex is a versatile program, which is one of its main advantages. It can be used for a variety of applications other than payroll management.
You can use it to track your employees' time and attendance. It also aids in the recruitment and onboarding of new employees. This application can also be used for various administrative and managerial activities.
Even though it has various other features, it stays true to its primary purpose: payroll management. It's set up so that you can access payroll information in a flash.
Netchex's functions can be accessed without the usage of additional login credentials. A single username and password can be used to access all functions. Additionally, each function has a demo available. Watching demos will show you how effective and valuable they are.
A Simple Interface
The interface is one of the most important aspects of any software. Internet users usually do not like software and tools that aren't easy to use because they require them to pay professionals. This defeats the whole point of utilizing the software in the first place.
Netchex, on the other hand, gets top grades in this category. It offers a user-friendly UI. You don't need to be a tech whiz to use this program. On the other hand, the first-time user may require some guidance in setting up this program.
Reporting
HR personnel is responsible for preparing year-end payroll reports, a crucial duty. And because they have to sort and modify large amounts of data, developing them can take days.
This task can be completed in a couple of minutes with the help of Netchex. It makes use of the data it has on hand to generate reports in a variety of forms.
Cost Effective
One of the most pressing challenges for small businesses is money. They look for programs and solutions that provide the most value for the least amount of money. Netchex also provides the same service. Because of its remarkable features, this payroll software for accountants is cost-effective and provides more use than expected.
There are a variety of payment plans to select from, each tailored to the needs of various businesses. If you don't want to use all of the capabilities, you may choose which ones to include in your applications and make a customized package.
Tax Management
Compliance with tax obligations is one of a company's primary liabilities. It is crucial because if a corporation fails to do so, the government may impose a penalty.
Netchex includes a built-in tax management option to help you avoid penalties like this. It will assist you in calculating taxes based on the state where your company is located.
Cons of Netchex
Even though Netchex is a highly reliable software, there are several places where it may be improved. For example,, we would have preferred a more advanced reporting feature. It may benefit from a few more adjustments.
Another issue that users may encounter is that Netchex pricing is not listed on the website. If users wish to learn more about the price plans or receive a personalized plan, they must contact the company's representatives. Users who are searching for a quick peek at the pricing plans of this online payroll software may be turned off by this.
A Quick Overview
Netchex is a comprehensive HR and payroll management platform that aims to streamline and simplify HR processes for businesses of all sizes. The platform offers many features, including employee self-service, benefits administration, time and attendance tracking, and compliance management.
One of the standout features of Netchex is its user-friendly interface, which makes it easy for HR teams and employees to navigate and use the platform. The platform also offers customizable reporting options, allowing businesses to generate reports tailored to their needs.
In addition to its core HR and payroll features, Netchex offers a range of add-on modules, such as applicant tracking, performance management, and learning management. These modules can be integrated with the core platform, providing businesses with a comprehensive HR management solution.
Another key advantage of Netchex is its customer support. The platform offers 24/7 support and assigns a dedicated account manager to each client, ensuring that businesses receive personalized assistance whenever needed.
While Netchex offers many features and benefits, it may not be the right choice for every business. Some businesses may find the platform too complex for their needs, while others may prefer a more affordable option. Businesses must evaluate their specific needs and budget before deciding whether Netchex is the right choice.
Final Verdict
By weighing these pros and cons of Netchex, it is safe to say that it is one of the most dependable payroll software programs out there. If you want to make your business technologically advanced, we recommend you to use this software.