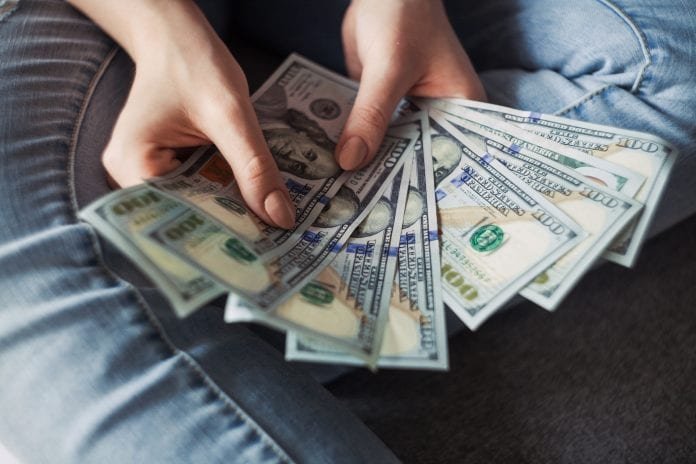 Last Updated on January 3, 2022 by rida
Companies have cut hundreds of thousands of jobs during the COVID-19 outbreak across the globe. The unemployment rate is rising in every country while many employees are going back to their jobs with restrictions and SOPs in place. Millions of Americans have lost their jobs and it's hard to land another job in the prevailing circumstances.
It's such an uncertain time that people are facing roadblocks, which they haven't seen in years. With the unemployment rate skyrocketing, the competition for the available jobs is getting fiercer by the day. My brother, who has recently lost his job, is hooked to our Charter phone and Internet to seek new opportunities.
Therefore, it's high time to get creative to make money! If you want to be secure financially, you will have to think out of the box and be willing to explore new fronts. We will share some suggestions.
Look for Remote Work
Many people across the globe rely on outsourced and remote work options. And some job acquisition sites have witnessed a growth in remote job listings this year. Therefore, if you have lost your permanent gig, settling for a part-time job while you keep searching for a permanent one is a good way to make ends meet.
Moreover, part-time remote projects can bring you a good income. Also, the hiring process is quick and you get to have a source of income before you begin to fret about it. Remote jobs can range from a few hours a week to as many as 30 hours per week. If you acquire a decent number of hours, you can be entitled to partial benefits as well.
Trending remote jobs these days are from the departments of health-care, sales, customer services, data entry, tutoring, teaching, medical support, bookkeeping, and so on. In addition, graphic designers, engineers, and several other jobs are out there too. All you need to do is to invest some time in a comprehensive online search to land some legitimate opportunities.
Great at Photo Skills? Sell Your Photographs
Do you love photography? Or you are good at photo skills? It's time to use your skill to earn. You need to get in touch with stock photography websites. They have massive repositories of images, which cover every possible subject that may come to your mind.
Photographers can upload the images that they have to these huge databases. And then you have to give permission to designers, magazine editors, and organizations to purchase your images.
Moreover, here's another interesting insight. You can sell your photos via these stock websites for as many times as you like. This means you can make money using the same photos without any new effort involved. The photography sites in question here are Getty Images, Shutterstock, Photoshelter, and so on.
Have a Knack for Writing? Get Paid to Write Online
Are you good with words? Have you been appreciated for your written expression? If yes, then now is perhaps the best time to become a writer. Most of the online writing jobs don't pay. However, if you research well, you will find a few websites where you can make decent money. All you have to do is to write high quality, engaging, and original content.
Some of the forums to consider in this regard are Listverse, Back2college, Longreads, Income Diary, Loaded Landcapes, All Pet Voices, A Fine Parent, iWorkWell, and so on. These sites pay for accepted articles only. Therefore, you need to familiarize yourself with the criteria that they have.
Also, some of these sites prefer to have pitches before they approve to receive the complete articles. So, find out all the details and start writing. Once you build up your portfolio and have a particular niche, you can rely on this writing job for consistent and reliable income.
Consider Putting Up Gigs on Fiverr
Fiverr is trending as a popular freelancing marketplace. Most of the advertised tasks are for $5. The current marketplace is a little less restrictive and customers are willing to pay around $5-$20 for marketing tasks, relationship advice, writing tasks, and so on.
Therefore, take a look at the categories and the offer before you decide what you want to advertise. Generally, most of the work is bespoke. However, if you want to scale your earnings, consider advertising the work that you have already done. For instance, you can create an ebook or a guide for people to buy in pdf.
Start Tutoring
If you are good at something and like to teach and transfer knowledge, consider establishing a tutoring service. In addition to being a lucrative business, it also provides you with a flexible lifestyle. The best part is that you can have tutoring set up in any country in the world.
Moreover, without having to invest in a physical setup, all you need is a reliable internet subscription deal such as Charter Spectrum internet deals to offer tutoring services online to any country across the globe. Convenient and flexible! You can establish yourself as an authority if you are talented. And promoting your business can be easy if you offer discounts to students who promote it.
Read More: 12 Life-Changing Business Opportunities to Try in 2021