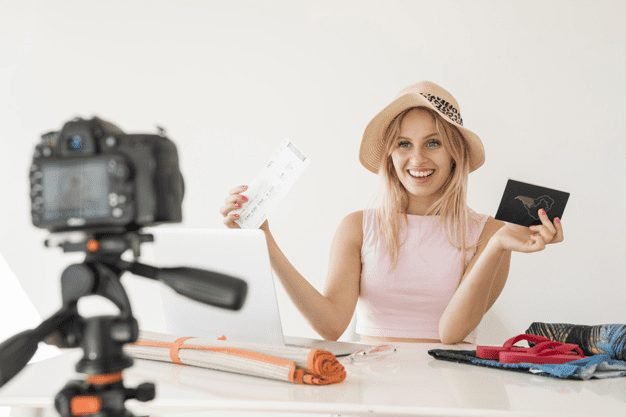 Last Updated on September 12, 2023 by
Live video shopping involves the purchase of products in real-time with audience involvement through chat function or response buttons. In less than five years, live streaming commerce in China has revolutionized the retail sector and established itself as a significant sales channel. According to a 2020 study, two-thirds of Chinese consumers purchased goods via Livestream ecommerce in the previous year. While shops in the West are still lagging behind China in the quest for live streaming in retail, early adopters are beginning to make substantial purchases.
It remains to be seen how this new channel will grow. It is obvious, however, that it has tremendous long-term potential for brands, retailers and e-commerce platforms. If China's experience is any indication, our analysis suggests that live commerce initiated sales could account for 10 to 20% of all e-commerce by 2026.
What is the value created by live commerce?
Livestream ecommerce can mainly assist brands, retailers, and marketplaces in two ways:
Conversion is being accelerated. Live streaming shopping is exciting and engrossing, which keeps people hooked for a longer period of time. It also narrows the consumer decision-making process from awareness to purchase. To create a feeling of urgency, time-limited techniques such as one-time deals and discounts may be utilized.
When done correctly, live streaming in retail enhances a brand's attractiveness and uniqueness while also driving more online visitors. Live streaming shopping has the potential to enhance current customer relationships while also attracting new ones, particularly young people who are interested in novel shopping forms and experiences. Some businesses are experiencing a 20% rise in their proportion of younger viewers with livestream ecommerce.
But what precisely is live shopping?
Simply stated, Live Shopping or live streaming commerce refers to a new E-commerce business model in which influencers, celebrities, and merchants show and sell goods while being live streamed on their website or mobile application. To put it into context, the idea is comparable to conventional television-based home shopping, but with a social media twist that makes it extremely social and participatory, resulting in a unique customer experience.
One way to think about it is that consumers may see an influencer's clothing during a live shopping show and think it would be great to purchase. There is now an interface and mechanism integrated into your platform that allows customers to ask questions, make requests, and immediately place an order to purchase the items they just viewed.
Most significantly, with the proliferation of mobile phones, advancements in network technology, and the maturation of online payment, live shopping has the potential to provide a seamless customer experience and become the future of E-commerce.
The Rise of Live Video Shopping in Asia
Throughout Asia, live Streaming Commerce or Live video Shopping has been widely pioneered. It created a culture of live influencers that convey the worth of different goods. The vigorous development of the live streaming shopping idea paved the way for a technique that has aided brick-and-mortar businesses.
Furthermore, as the livestream shopping market is growing, it draws a wide range of viewers who are all gathered in one location to promote their goods online and capitalize on the continuing development. Live streaming commerce also plays a huge part in the surge of live streaming platforms offering a custom live streaming solution.
COVID 19 has given the E-commerce sector a tremendous push, but more crucially, it has introduced some new possibilities and dynamics for livestream shopping.
When consumers couldn't directly see and touch a thing in a store, the need for improved shopping experiences skyrocketed. On a broader scale, overall global retail sales are projected to fall by 3% in 2020, but in the meanwhile, global e-commerce sales have reached 4.28 trillion USD, with a growth rate of 27.6 per cent, and are expected to rise gradually in the following years.
Furthermore, when individuals are encouraged to spend as much time as possible at home, they seem to have nothing else to do except spend more time on their electronic gadgets and social media. This is when e-commerce companies and social media applications discover new possibilities to connect with customers.
What is the significance of this?
An increasing number of new businesses are embracing live commerce in the USA and attempting to offer more engaging and seamless buying experiences. Because of COVID 19, businesses and merchants have been compelled to devise new methods to deal with the issue in order to maintain contact with customers. It is critical for them to understand how customers respond to live shopping in order to avoid falling behind.
At Channelize.io, we continue to watch retail and E-commerce sector developments in order to predict how their effect will affect consumer shopping behaviour.
Channelize.io offers:
Hassle-Free Integration
Simple ecommerce setup
Orders, payments, and inventory are all immediately linked to your internet shop
Control over the whole experience
Experience that is completely branded
Control panel for the brand administrator
Moderation of the chat
Access to Analytics in real-time
We would be delighted to work with you if you need any more information regarding our Live Shopping Platform for your business. Please contact us through email at info@channelize.io.
Apart from that, if you are interested to know about E-Commerce Website then visit our Digital Marketing category.