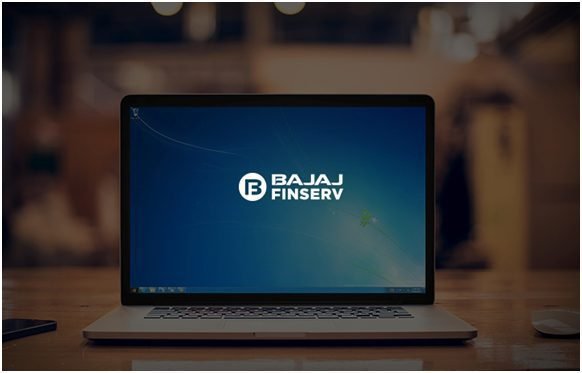 Last Updated on June 12, 2023 by
The COVID-19 pandemic has restricted all major institutions and services indoors, forcing teachers and students to resort to online modes of education. Most students prefer laptops because of their easy accessibility, convenience, and all-rounder services. As a result, most laptop manufacturers have come up with a range of student-friendly laptops, which are multi-purpose and, most importantly, affordable. Here are some of the best laptops for students to look for in 2021.
Dell XPS 13
This laptop came out in the latter half of 2020 and has already grabbed eyes as the best laptop for students. It comes in a bezel-less, futuristic design and a long battery life, lasting up to 11 hours.
As a small laptop with a lower weight, it is incredibly convenient for carrying around and supports complex software and programs without slowing down. It is one of the superior i3 laptops.
RAM: 8GB/16GB
Storage: 516GB/1TB/2TB
Display: 1920×1200 4K display with HDR support
HP Envy x360
HP is one of the most popular brands specialising in student-friendly laptops. The Envy series claims its fame as a futuristic ultrabook with the seamless transformation between laptop and tablet. Other than a powerful Ryzen 45000 CPU, it has a powerful battery and long battery life.
RAM: 8GB
Storage: 256GB
Display: 1080p full HD
HP Envy 13
HP Envy 13 follows the trademarked features of the Envy series. In addition, it offers faster performance with its 16GB RAM. Hence, it is one of the most reasonably priced laptops for students, along with a cool, convenient design and display.
RAM: 16GB
Storage: 256GB
Display: 1080p touchscreen, full HD
HP Spectre x360 14
The HP Spectre x360 14 is a high-end device with an impressive design, touch-sensitive OLED display and added functions. IT supports a long battery life and performance. In addition, this laptop comes with excellent security features like fingerprint detection and facial recognition.
RAM: 8GB/16GB
Storage: 512GB/1TB
Display: 1920×1280 OLED touch-sensitive, full HD
Lenovo ThinkPad Carbon
Lenovo is a major player in the laptop industry. The ThinkPad series is specifically designed for students, keeping in mind their requirements. This is an affordable laptop with multitasking options, sufficient storage and battery life. In addition, it comes with a classy aesthetic of black and red.
RAM: 8GB/16GB
Storage: 512GB/1TB
Display: 1080p 4K display
Lenovo Legion Y545
Unlike other student-friendly models from Lenovo, the Legion Y545 packs serious power as an entry-level laptop, with the ability to double up as a gaming laptop. But it still retains the student-friendly aesthetic with a sophisticated, minimalist design. It also has an in-built Nvidia GeForce GPU and an excellent sound system that allows faultless gameplay without lagging.
RAM: 16GB
Storage: 128GB SSD
Display: 1920×1080 full HDR support
MacBook Air
The Apple iOS of the MacBook Air complements its purpose as a student-friendly laptop in every way. In addition to its beautiful UI, this laptop has an innovative design with extensive battery life and ultrafast performance. It can also seamlessly connect with iPhones and iPads through its app support, making it easier to handle and conveniently multitask.
RAM: 8GB/16GB
Storage: 512GB/1TB/2TB
Display: 2500×1600 full HD with impressive refresh rates
Apple MacBook Pro
The Apple MacBook Pro is an advanced premium laptop that packs all the features of the MacBook Air and more. It comes with an awesome, innovative look with a slim, bezel-less display, superb performance, with long battery life. Its superior performance makes the perfect companion for students who need to multitask or run complex software and editing tools. You can also check out other apple laptop Price here.
RAM:16GB/32GB/64GB
Storage: 512GB/1TB/2TB/4TB/8TB
Display: 2072×1920 full HD
Dell XPS 15
Dell is a trendy laptop brand among students, capable of supporting complex software and programs. The InfinityEdge bezel makes the Dell XPS 15 a laptop of the future that supports multitasking and long battery life. This laptop can also handle games and videos with high resolution without lagging. It is one of the best i3 laptops for students.
RAM:32GB
Storage: 512 PCle SSD
Display: 3840×2400 full HD
Google Pixelbook Go
Google as a trustworthy brand became immensely popular after the launch of the Google Pixelbook series. This student-friendly laptop supports long battery life, high performance without lags or the system freezing up. This is a durable laptop with a small, lightweight design for convenience.
RAM: 8GB
Storage: 128GB
Display: 1080p full HD
You can also look into more economical brands and models like Acer, Asus, Microsoft and Samsung.
Are you hesitant about buying a laptop because the price exceeds your budget? Think no more! You can look into these laptop models and more at the Bajaj Finserv EMI Store at incredibly affordable rates.
If you have a Bajaj Finserv Network card, you can easily purchase the best laptop for students at affordable prices. In addition, Bajaj Finserv EMI Store provides attractive offers like zero down payment and No-Cost EMI.
Apart from that, if you are interested to know about Best HP Laptops that Fall Under Your Budget then visit our Technology category.