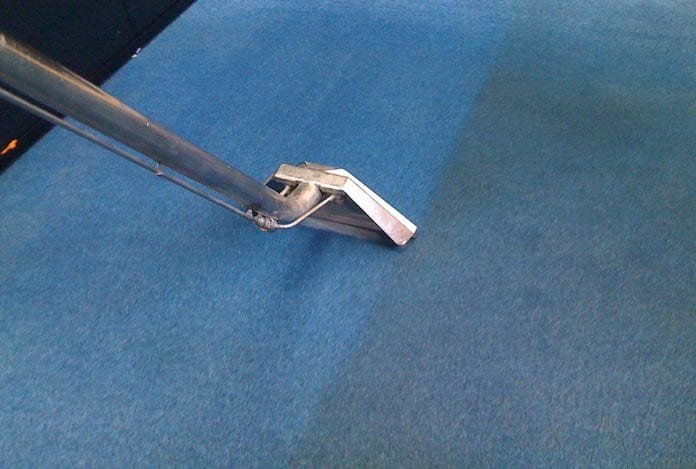 Last Updated on June 11, 2023 by
We all know the importance of cleaning our homes; it reduces stress and enhances the overall quality of life. Many factors contribute to the cleanliness of your home that, includes appliances, floors, furniture, carpets, mattress, and many others. Many people believe that a mattress does not need cleaning unless there is a spill-out accident, but the truth is that it needs more regular cleaning because of its frequent use. Mattress cleaning is an essential task that homeowners often overlook. Many people assume that simply changing their sheets regularly is enough to keep their mattresses clean, but this is not the case. In fact, regular cleaning of your mattress is crucial for several reasons.
In addition to helping your sleep better, regular mattress cleaning prolongs its life. However, some people find cleaning a bit boring or time-consuming, and if you also feel the same, it's best to book a professional mattress cleaning service. They have all those chemicals and machinery required to effectively remove bacteria, fungi, and foul odor from your mattress.
Key Reasons to Clean Your Mattress
First and foremost, a clean mattress can help to improve your overall health. Over time, your mattress can accumulate dust, dirt, and other allergens that can trigger respiratory issues like asthma and allergies. By cleaning your mattress regularly, you can reduce the number of allergens in your home and improve the air quality in your bedroom.
Furthermore, a clean mattress can help you get a better night's sleep. Dust mites, bed bugs, and other pests can all make it difficult to sleep comfortably. By cleaning your mattress regularly, you can eliminate these pests and ensure you sleep on a clean, comfortable surface.
Among the most important reasons for getting your mattress cleaned the dust mites, sweat, dead skin, and other residues from children and pets that can penetrate any protective covering to pollute your mattress. Spill-outs that leave stubborn spots on your mattress also call for immediate cleaning. Such stains not only look bad and lower the resale price of your mattress but also can cause the growth of harmful bacteria and germs.
The primary reasons to clean a mattress are more related to disinfecting and extracting soil. If you do not have the chemicals to do this task or lack the proper machinery to do it yourself, consider booking professional mattress cleaners for this deep cleaning ritual.
Four Benefits of Cleaning a Mattress
Clean and fresh bedding may give you the illusion of a clean mattress, but that is not the case. Even if you change your bedding regularly, your mattress can contain the highest amount of pollutants like dirt and dust mites. In addition to providing a clean, sweat-free mattress to lay your head on, cleaning a mattress has multiple other benefits.
· Avoid Allergic Reactions
Dust mites live mainly in mattresses, and they are the most common triggers of allergies, including eczema, asthma, and rhinitis. More often than not, these allergy attacks occur while sleeping, indicating the presence of mites and other contaminants. Thus, many doctors recommend regular mattress cleaning for their allergic patients.
If you also feel allergic while sleeping, you should consider booking the services of a professional mattress cleaning company through its mattress cleaning app. It will facilitate you get rid of dust mites to prevent bad allergy attacks.
· Extend Lifespan of Your Mattress
Cleaning is crucial for ensuring longer life and enhanced functionality of your mattress. It will decrease wear and tear between the linings and the cover itself. Mattresses with torn covers usually get damaged soon as their inner pad and springs are exposed, which leads to its quick wearing out. Clean your mattress to prevent this situation and extend your mattress's life.
· Eliminate Dust Mites and Bad Odors
The average adult needs around 8 hours of sleep a day, which equals 1/3 of your lifetime and provides good reasons to keep your mattress clean. Why so? When you go to bed at night, it stirs up dust particles from the mattress. Those dust particles can lead to health problems such as eye irritation, watery eyes, throat irritation, and fatigue.
In addition, a cleaned mattress is free from foul odors that may affect your sleep at night. So, if you cannot enjoy a good night's sleep, book the professional mattress cleaning service of Mr. Mahir today!
· Peace of Mind
A clean mattress offers you great peace of mind as you will know you are not sleeping on a dusty mattress filled with dead skin cells and dust mites. This will help improve your emotional as well as physical well-being.
Now you must consider getting your mattress cleaned as soon as possible. Do you need professional help? Do not worry! All you have to do is go online and find a mattress cleaning service app to book a reliable, affordable, and quick cleaning service.
Book Mr. Mahir's Professional Mattress Cleaning Service
Mr. Mahir offers the best cleaning services that you can book to get your mattress cleaned efficiently and effectively at home. Booking the service of Mr. Mahir is easy as all you have to do is download its app and complete the simple four-step booking process.
The professional will be at your doorstep and clean your mattress, keeping your unique needs in mind. Also, you can reach out to impeccable customer support in case of any complaint. So, what are you waiting for? BOOK NOW!
Read More: Tips to buy the right mattresses!)
Apart from that, if you are interested to know about Professional Mattress Cleaning Service then visit our Home Improvement category.