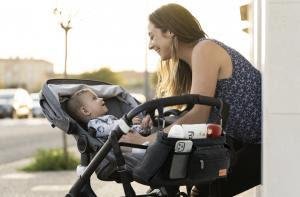 Last Updated on September 12, 2023 by
Momcozy, the premier manufacturer of breast pumps that are thoughtfully crafted by moms, is thrilled to announce a spectacular sale. DISTRICT OF COLUMBIA, WASHINGTON, UNITED STATES, June 24, 2023/EINPresswire.com/ — Momcozy, the premier manufacturer of breast pumps that are thoughtfully crafted by moms, is thrilled to announce a spectacular sale happening from June 27th to July 3rd, you can take advantage of a site-wide discount of 20% when you shop at Momcozy.com. But wait, there's more! The discounts keep rolling in with up to 20% off on select products when purchased through the Momcozy storefront on Amazon. Don't miss out on this amazing opportunity to score fantastic deals on top-quality mom-approved items. Shop now at Momcozy.com!

Momcozy, the absolute best producer of top-of-the-line products for moms and babies, has just announced their amazing site-wide sale on June 27th to July 3rd! All you have to do is visit Momcozy.com to receive a 20% discount! Momcozy keeps the sale going on Amazon where you can get up to 20% off from June 27th through July 3rd all the way up to the 27th! Don't miss out!
Momcozy sale can't be missed

Momcozy's top-of-the-line products have been a game-changer for babies and moms, providing beauty and comfort at every step of the way. From our cutting-edge technology to our specially designed product lines, we take every detail into account. When it comes to Momcozy, you don't have to sacrifice style for the latest tech. No need to choose between pretty and tough – with Momcozy, you get the best of both.

Get ready to be amazed by the incredible range of products offered by Momcozy, where you are guaranteed to find something that meets your every need. Momcozy is proud to offer the:
All-in-one M5 Wearable Breast Pump
S12 Pro Wearable Breast Pump
Ultra Soft & Omni Maternity Nursing Bra
Seamless Floral Push-up Nursing Bra
Stroller Organizer
Maternity Body Pillow
Retractable Baby Gate

Momcozy burst onto the scene in 2017 with their groundbreaking Breast Pump Bra that revolutionized the nursing game. But that was just the beginning, my friends. Momcozy quickly realized that mamas everywhere were in desperate need of a breast pump that was not only comfortable and elegant, but also effective and efficient. So what did they do? They took to the streets and interviewed thousands of moms to truly understand what they needed in a breast pump. And let me tell you, the result is nothing short of magical. Momcozy has truly changed the game for nursing moms everywhere!

Get ready to say farewell to those terrible, noisy, and frustrating breast pumps! With Momcozy, you can finally say hello to a pump that is both sleek and easy to clean. Momcozy's team of engineers have crafted the most amazing breastfeeding pump that is discreet, convenient, and even portable! Not only that, but it's also stylish and incredibly comfortable to use.
Don't miss Momcozy's biggest sales of the season

We know that all Moms are unique and there's no one-size-fits-all approach to motherhood. Some Moms might choose to breastfeed for only a short period, while others might choose to continue for years. And some Moms might work from the comfort of their own home, while others might find themselves heading to the office every day. We celebrate every kind of Mom at Momcozy! For media questions please contact Fiona Fan at pr@momcozy.com

About Momcozy

Momcozy, the renowned maternity and baby brand endorsed by over two million moms globally, has always put moms on top. Through cozy designs born from love and continuous innovation, Momcozy brings a much simpler, more relaxed, and more comfortable experience for moms globally through their pregnancy and early motherhood.

For more information, please visit: www.momcozy.com
Apart from that, if you are interested to know about CAPLITA Review then visit our Business category.