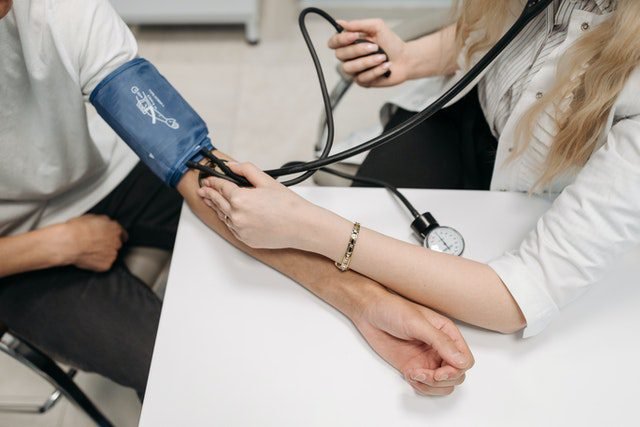 Last Updated on February 21, 2023 by admin
In the last few decades, the problem of high blood pressure has spread worldwide. This is due to the drastic change in the lifestyle of the people.
Blood pressure is a significant risk factor for cardiovascular disease, the number of which is rising rapidly. Over recent decades, hypertension patients have increased. This is due to the drastic change in the lifestyle of the people. Earlier, people used to have shorter jobs, higher leisure time and had a better life outside of their offices by going on picnics and hanging out with friends.
However, with the dawn of technology such as mobile phones and computers, people have become more confined to their homes and go out less than they used to. This, combined with changes in food consumption like fast food and aerated drinks, has led to an increase in the blood pressure of people both physically and emotionally.
Hypertension affects an estimated 1.28 billion persons aged 30 to 79 worldwide, with two-thirds of the people residing in low and middle-income nations. Out of that, Only about 1 in 4 adults (24%) with hypertension have their condition under control. Here are the few ways to regulate it:
Maintaining your weight
High blood pressure is a severe condition that has the ability to lead to stroke, heart attack, and kidney disease. It's essential to reduce your blood pressure if you have it.
For persons who are overweight or obese, weight growth is a prevalent problem. If unchecked, it can give rise to many health hazards. It can be controlled by following some natural steps.
There are many ways to control your weight, but the most effective way is to follow a healthy diet and exercise routine.
One of the best ways to reduce blood pressure is through the use of natural products that can help you lose weight, like herbs and spices.
2. Exercise regularly
Exercise is more effective than other methods that are available, even if you don't have any health problems. Exercise can be your savior when it comes to regulating blood pressure. It also helps you reduce anxiety, stress, depression, and other mental health issues.
Exercise has a significant effect on the body's cardiovascular system. It can help increase blood flow and improve blood vessel elasticity, in turn improving blood pressure. This could be walking, jogging, cycling or swimming.
3. Eat a diet rich in potassium.
Potassium is a vital mineral that plays a crucial role in maintaining and controlling blood pressure; moreover, it supports healthy blood cells and proper muscle function.
Potassium is found in many day-to-day foods, including vegetables, fruits, legumes, and dairy products. For adults aged 19-50 years old, the recommended daily intake of potassium is 4,700 mg.
Potassium is found in many foods, including milk, beans, avocados, bananas, spinach, kale, tomatoes, and potatoes. However, the best sources are sweet potatoes and yams, which are high in potassium but low in calories. You can also consume CBD capsules that play a significant role in resolving common heart conditions. 
4. Getting adequate sleep
Blood pressure can be affected by a variety of things. Anxiety, tension, and despair are just a few examples. A natural way to reduce blood pressure is marketing in an adequate amount of sleep. This is because having a healthy heart isn't enough; you also need a calm mind. Sleep deprivation can lead to a number of mental and physical ailments that can affect you throughout the day.
Sleep is critical for your body's and mind's health and well-being. It helps you maintain a healthy weight, build strong immunity, and improve cognitive functions like memory and focus.
5. Meditate
Another natural and effective strategy to regulate blood pressure is meditation. It also helps the body to increase the amount of oxygen in it.
Meditation is also one of the most natural and practical strategies to control blood pressure. It has been shown in scientific studies to lower blood pressure by up to 15% for people with hypertension and up to 9% for those with prehypertension.
It is also associated with numerous health benefits such as improved cardiovascular health, reduced risk for heart disease, and greater brain function.
Read More: Consider these points before buying a security bag