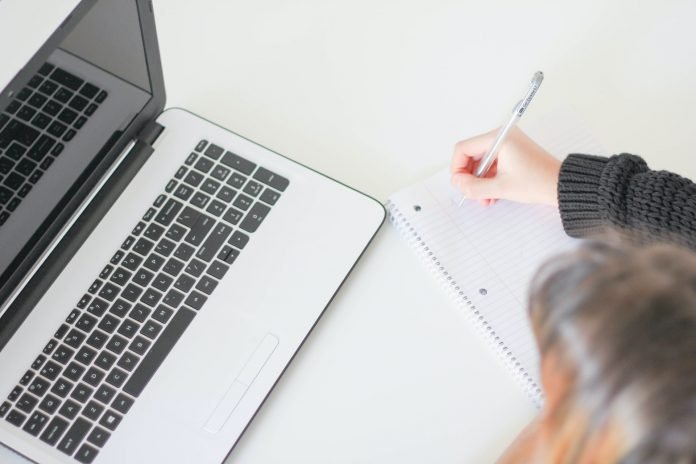 Last Updated on March 15, 2022 by azamqasim
What is the Notion App?
The most popular application that can help people to take notes and to study better is called Notion. It is a powerful and user-friendly note-taking application. It can help you to organize all the important information that you want to remember for a while.
This is a wonderful application that will help you to create the perfect note-taking platform. It has a clean and simple interface, which makes it easy to use. The application is available in two versions; it is also available as a desktop application and as a web application. It is important to mention that both are easy to use.
The desktop application is available for Windows and Mac platforms, while the web application is available for Mac, iOS, and Android. You can download the desktop version of Notion on the company's website, but the web application is more popular. You can easily access this application from any web browser.
What can you do with the Notion app?
Personally, I use this app to take notes while I am reading books. Sometimes I have to write down the important ideas that I read and that I want to remember.
If you also have this problem, you can use it to help you keep track of the notes you are writing. You can organize your notes according to different topics. This will help you find the information you are looking for faster.
You can also add some pictures to the notes. This will make the notes more interesting. It's not just a plain old list of words. You can even add your own text as a headline. If you are having trouble remembering the main points, you can add notes at the end of each section. When you read through the notes, you'll be able to easily see what the main points are.
Notion App Main Features
Notion Note is a digital note-taking app that is very useful for students who are taking notes in school. The app makes it easy to take notes and organize them. It's also a good idea to use this app to keep track of your study habits.
This is because taking notes and organizing them helps you to remember what you have read and heard. Notion Note is a really good way to improve your study skills and your grades.
The Notion app is not only good for students, but also for people who do business.
Below, you can find what you can do about this app:
• Notes can be created and organized using tags and folders.
• You can organize your notes by color-coding them.
• You can add images, videos, documents, links, etc.
• You can search your notes and find them quickly.
• You can copy text from web pages.
• You can create tables.
How To Install Notion on Computer?
It is available on both desktop and mobile devices such as laptops and smartphones. It helps you to get organized and stay focused on your work. You can easily create new tasks, organize them into categories, prioritize them, and view their details from a single screen. You can also use the project planner to keep track of your daily goals.
To install Notion for Windows, you must access their website and then select the download. For mobile users, you must download the app from Google Play or the Apple Store. When you open it, you can see the main interface with four icons: Home, Create, Search, and Categories. You can add new items by tapping on the + button in the upper left corner.
You can also drag-and-drop items between categories or lists. For example, if you are creating a project plan, you may want to group the tasks into different categories such as Home, School, Work, Family, etc.
You can also create a list for each category to help you to organize your daily activities. The Notion app will automatically create a category called Today when you create a new item. You can also create sub-categories within Today.
How does Notion differ from other note-taking software?
The notion app is not like most other note-taking software. It is much easier to use. Most note-taking programs are designed to be used on your computer, and they usually have a lot of features and options.
They can be hard to use. The notion is not like that. It's a desktop and has a mobile application. It's easy to use. You don't need to learn how to use it. In fact, you can get the same functionality that you get with the Notion desktop application by using a web browser on your smartphone or tablet.
Why I love Notion?
The notion app is one of the best and fastest ways to get things done with your documents and information. With hundreds of templates to choose from, you have more choices than ever for your documents. You'll never have to start over or waste time trying to find that perfect template.
With the growing number of platforms and apps available on mobile devices, your business may soon find itself using more than one tool at once. From email to a spreadsheet to online appointment scheduling, every aspect of your business will have a mobile app.
Conclusion
This application is a simple note-taking tool that makes it easy to capture your ideas and organize them into something more concrete. It's like a digital paper notebook and a ToDo list. Create any note type, add tags and categories to keep your notes organized, and find your ideas again when you need them. The more you use it, the more it learns about your writing style, what you like and don't like, and how you want to organize your notes and tasks.
Read more: Understand the Definition and Differences of Notes Payable and Notes Receivable