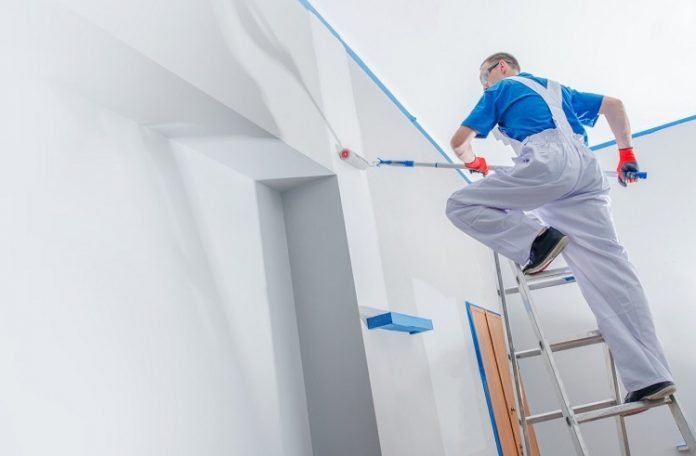 Last Updated on February 28, 2023 by admin
Does your home need to be repainted? You may consider applying a new coat yourself, but taking a DIY approach to home painting can be time-consuming, exhausting, and even dangerous. That is why repainting your home is a job for professionals.
But before you start searching 'professional painting company near me,' read this. Because searching through professional painting companies to find the right one for your project can be exhausting when you don't know what to look for. So here, we cover five benefits of taking on a professional painting company.
Keep reading and never have a bad home paint job again!
Professional Painting Companies Guarantee Quality
It's easy to think you can get your home paint job done without the help of a trusted painting contractor. But, painting a house is a far cry from painting a canvas for fun. You may think you have a handle on home painting, only to run into a whole slew of problems.
You don't have to worry about any possible messy lines or missing spots of paint when you hire a professional painting contractor. Professional painters have spent years honing their skills, and it shows in the final results.
They're Insured in Case of Mishaps
A good sign that a painting company is professional is if they have insurance coverage. When a painting company has painter and decorator insurance, then every aspect of their business is protected. A painter insurance policy also comes with general liability coverage, which means that you'll get compensation if in case your home is damaged in the painting process.
Can Spot Structural Issues
A professional home painter has the expertise to spot any rot and decay in your home structure. They'll tell you how to fix any flaws before the painting process begins.
Professionals Keep the Work Site Safe
Painting your home may seem like a harmless task. But, some of the worst accidents can happen around paint jobs.
A professional painting company puts their employees through the proper training and ensure they have the necessary certifications. Also, they bring the right tools and safety equipment to the job site. By working with professionals, you ensure that the job is done without accidents that could affect your family or your home.
Rely on Professionals to Save on Time
You may spend weeks or months completing your paint job if you decide to do it yourself. But no matter if your painting job is big or small, a professional painting company will have the necessary workforce to complete the job on time.
Pick the Right Professional Painting Company for You
By hiring a professional painting company, you save yourself time while also guaranteeing safety and a quality finish. No longer do you have to simply wish the painting company you go with is going to work out when looking through professional painting companies. Now that you know what to look for in a painting company, you can be confident in your choice.
Browse our 'Home Improvement' section for more related interesting and informative articles.