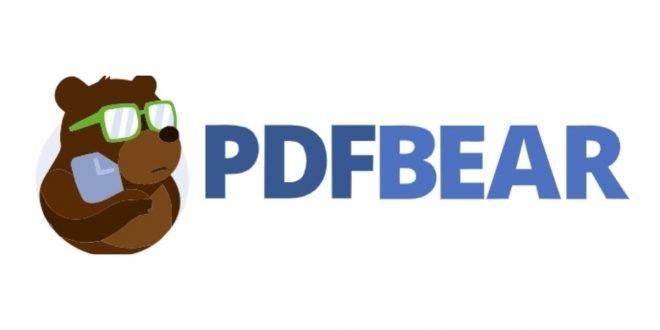 You can manage your PDF documents with the help of PDFBear. PDFBear is an online service provider to better organize your documents. There are tools available here, such as conversion tools, merging tools, splitting tools, compression tools, etc. These tools will be essential for your work, school, business, or even personal documents.
PDFBear is accessible online and on any type of device. Whether you are using a smartphone, tablet, laptop, or desktop, you can easily utilize and mage your PDF documents. Also, PDFBear supports all major Operating Systems such as iOS, macOS, Linux, and Windows. Here, you will see a few tools that are available in PDFBear.
Add Page Numbers
Page numbers are an essential part of a document. You can manage your documents better by adding page numbers to them with PDFBear. When page numbers are added to your documents, pages will be easier to locate. The documents will be more formal and organized, especially that page numbers are essential on prints.
When you add page numbers to PDF files with PDFBear, the first is by uploading your PDF file into their system. They will then scan your document and will let you edit the page numbers from the font size, style, and position. When you are finished editing, click "number pages," then you can download the file afterward.
Compression Tool
You may have a problem attaching your PDF file when you want to send or share your documents via email. When faced with this type of problem, you can use the compression tool from PDFBear to minimize your document's file size. When doing so, you can easily attach and send documents faster and hassle-free.
Using the PDFBear's compression tool, the first is by uploading the document into the system. They will then scan your document and ask you to choose between the two options in which file size you prefer without affecting the document's quality. Once done, you can either download your PDF document or send them directly through email.
Protect PDF
Protect PDF is one of the essential tools used by many for their PDF documents. When you use the Protect PDF tool, you can secure your files' safety from unauthorized access, and you can avoid getting your documents being copied or manipulated by other people. Protect PDF tool's advantages are endless, especially with PDFBear.
Using Protect PDF with PDFBear, the first is by upload your PDF document into the system, and then they will ask you to input a password consisting of a minimum of nine characters, a mix of alphanumeric characters with a combination of capitals and signs, then click "Encrypt PDF," once done, you can download your password-protected PDF document.
Conversion Tool
The conversion tool is one of the most used PDF tools available. PDF formatted files are the most versatile format available since all operating systems support them from Windows to macOS. You can access a PDF document. Formats such as DOC/DOCX, XLS, PPT, JPG, and HTML can be converted into a PDF file.
To convert your documents into a PDF file, you only have to select or upload your document into their system, or you can drag and drop them to their conversion box. Files, slides, and images are scanned and processed. HTML is copy-pasted from the link to the conversion box. When the conversion process is finished, you can download your PDF document in no time.
Add watermarks
Watermarks are commonly seen in PDF documents. Watermarks are the faded images or texts on the background of your documents. You can personalize these faded images or texts to give your documents integrity, making them difficult to copy. Watermarks are essential to personalize your documents and give them formality when you share them with others.
With PDFBear, adding watermarks is fast and easy. First, by selecting the file, you can either add watermarks from PDFBEar or upload your watermarks. PDFBear will let you edit the font style, size, and fade of your watermarks depending on your needs. When everything is right, you can download the PDF file or save it on the cloud.
Takeaway
These are only some of the tools that you can utilize on PDFBear. This online platform offers you a cheap PRO membership when you subscribe to their service, giving you unlimited tasks and conversions, quality, and the priority for the customer and technical support.
PDFBear is safe and easy to use that even the least tech-savvy person can manage their PDF documents each time.