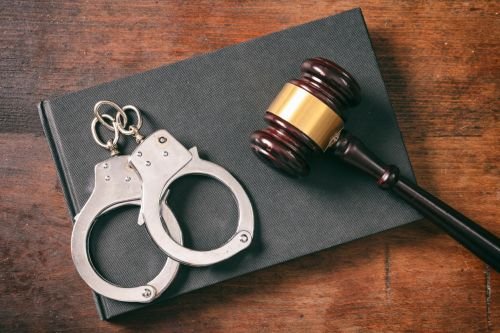 Last Updated on September 9, 2023 by
When the lawyers in a criminal case meet with the court for a pretrial conference, they have a chance to inform the judge of the current state of the case and whether or not there are any problems that the judge has to rule on. There may be more than one pre-trial conference held at a time. In most cases, when a judge is presented with a matter that has not been settled during a pretrial conference, the case will be assigned for trial. Your lawyer, on the other hand, may still be researching the accusations and attempting to negotiate a plea bargain. When you are anxious about a pending pretrial conference hearing in the case, a skilled criminal defense attorney could be prepared to support you with your situation. Hence always make sure to get in touch with a skilled attorney.
Criminal Investigations and Pre-Trial Proceedings
An arraignment typically happens within ten days following the filing of a direct accusation or indictment, unless the defendant has previously entered a plea deal or has not been arrested in that time period. No matter whether you are suspected of child abuse or heroin possession, you will be notified of the allegations against you during your arraignment and instructed that you should retain an attorney to represent you. You've been prompted to enter a plea on your behalf. A date for the pre-trial meeting will be scheduled.
Bail and Conditions of Release are two important considerations
In exceptional circumstances, a court may order a defendant to be detained in jail until his or her trial, with no option of release prior to the trial. The defendant will almost always be released on his or her own recognizance, into the care of a member of the family or some other third party, or upon paying bail (or bond) up in a particular financial sum, according to the judge's discretion.
The purpose of forcing some offenders to post bail is to ensure that they attend all appropriate hearings and trials in the future. Because of his or her links to the community, when the bond is necessary, the judge will determine how much to set as bail based on a variety of considerations, including the seriousness of a defendant's past criminal record and the probability that the defendant will appear before a judge as directed by the court.
Preparing for Trial and Filing Pre-Trial Motions
Many actions take place between the time of arraignment and the time of trial, as lawyers for both the plaintiff and the defendant prepare their cases for trial. The discovery process is indeed a legally mandated exchange of information between two parties. Each side studies police records, interviews witness, assesses the evidence and performs additional investigations as necessary.
A variety of other court processes, such as bond hearings, omnibus hearings, status conferences, and numerous hearings on connected matters, may also take place. Typically, such motions raise legal questions about the admission of evidence, which can be complicated.