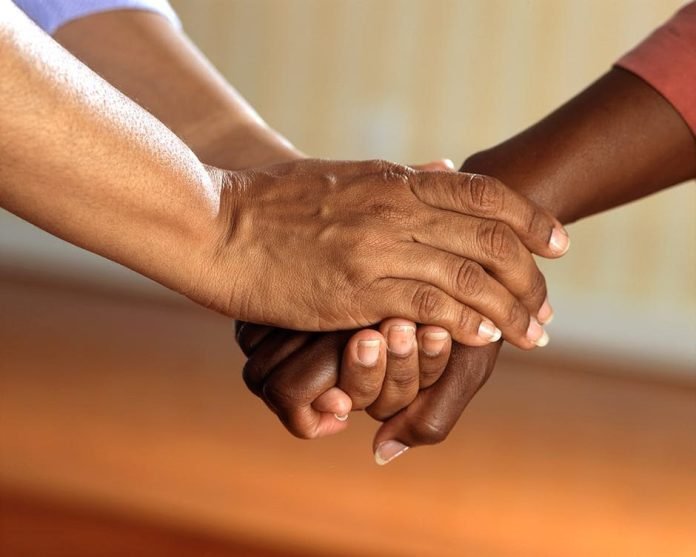 Last Updated on January 8, 2023 by Faiza Murtaza
It is safe to say that 2020 was a year that was tough on even the best of us. The entire world was put to a sudden halt as the pandemic isolated us within the walls of our homes. Leaving our everyday lives behind and adjusting to the new normal was by no means an easy task. Nonetheless, humanity prevailed. The world post-COVID-19 is a much different place than it was before it. Even as we approach 2022, we still find ourselves recovering and healing from the traumatic event that shook the whole world. Now more than ever, the need for social workers is becoming visible in almost every walk of life.
What is Social Work?
At its very core, the goal of social work is to serve humanity. It is a profession that requires compassion, patience, and empathy.
Social workers encounter people from all races of life. Their job is to provide support, guidance, and direction to every individual that approaches them, regardless of their ethnicity, caste, or socio-economic background.
Social workers are the bridge between higher authorities and the local population. Each day, they reach out to diverse groups within a community and address their needs and concerns. As a result, they work with community leaders to resolve major social issues in a fair, just, and equitable manner. The power social workers possess becomes the voice of the unheard.
Indeed, the prosperity of any nation or community depends heavily on the work of social workers. If you find solace in working with others and want to make a positive impact on the world, then social work is for you.
By getting an MSW online program from an accredited institute, anyone can earn a license and become a practicing social worker. Online MSW programs provide students with a comprehensive understanding of the basic skills needed to interact with people from a variety of backgrounds. It strengthens one's understanding of the human psyche and emotion, a skill that every good social worker must possess.
Why Choose Social Work?
If you're still wondering if social work is the right career choice for you, we've got you covered! Our team has compiled a list of a few of the many reasons social work is a fulfilling career.
Increasing Demand
Globally, healthcare demands are always increasing, resulting in a growing need for social workers in all medical sectors. In addition to the pressures associated with covid-19, an aging population is another reason why social workers are in high demand.
In the wake of the pandemic, many underdeveloped countries have suffered significant economic damage. To help at-risk children find safer homes, these places require family social workers to connect them with food and shelter services.
Research conducted by The Bureau of Labor Statistics suggests that employment in social work is expected to increase by 11% between 2018-28. In the next few years, social workers will have access to 81,000 additional job opportunities.
Room to Grow
Social work is a field with immense growth and direction. Several states allow graduates with a BSW to work under the supervision of a current social worker while simultaneously pursuing higher education. They can also receive scholarships that reduce tuition fees by over half, live in residences, and participate in numerous internships. Education and experience will allow them to gain more positions and thus, more autonomy. Eventually, social workers can take on supervisory responsibilities and even open their own private practices after enough experience.
Great Career Paths to Choose From
Possibly all areas of life require the services of a social worker. As a licensed practicing social worker, you won't have to limit yourself. Instead, you'll have the opportunity to pursue numerous career paths depending on your interests. Here are some options.
School social workers
must be present at all levels of the education system to improve student outcomes. They work with teachers and students alike to ensure good learning environments.
Family social workers a
ssist the law in cases of neglect and abuse. Foster homes need their expertise to streamline adoption processes and help children adjust to their new homes.
Health care social workers
help patients navigate complex medical care facilities. They refer them to appropriate specialists and doctors after hearing their concerns and needs. They promote their patients to "be strong be healthy".
Substance abuse social workers
work in rehabilitation and detention facilities. They help patients develop healthy coping mechanisms and break harmful addictive patterns.
Mental health social workers
provide counseling to patients struggling with mental health disorders. They assess, diagnose, and treat their clients and, if need be, direct them towards the relevant professional services.
Students Loans Are Forgiven
One of the many perks of being a social worker is that you can have some or all of your student debt forgiven. Under the College Cost Reduction Act of 2007, if a person works full-time in the public service for more than ten years and makes consistent payments on their student loans, the remainder of their loan balance can be discharged. Furthermore, you will also receive a refund on your student loans of nearly $50,000 under the National Health Service Corps Loan Repayment program. Provided you serve for two years on a community-based site in a high-need designated area.
The Chance to Make a Difference
As a social worker, you will experience life on a level deeper than most, which can often negatively affect your mental health. In your travels, you encounter poverty-stricken families, children abandoned by their parents, and youngsters suffering from detrimental addictions. Furthermore, you will come across individuals who have been abused physically, mentally, and sexually, as well as some who have turned to crime.
The profession of social work isn't for the faint of heart. instead, it is for those who want to make an actual difference and leave a permanent mark in the world. Social workers are a force of nature. Social workers are among the few careers that allow you to make a positive impact on the world.
Takeaway
The social work profession is rewarding for both the client and the worker. Knowing that you are able to help other people gives you a sense of inner peace and fulfillment. You sleep better at night knowing that you've been a source of light in the lives of many around.
Read more: Top 4 benefits of online live yoga classes