Last Updated on September 15, 2022 by admin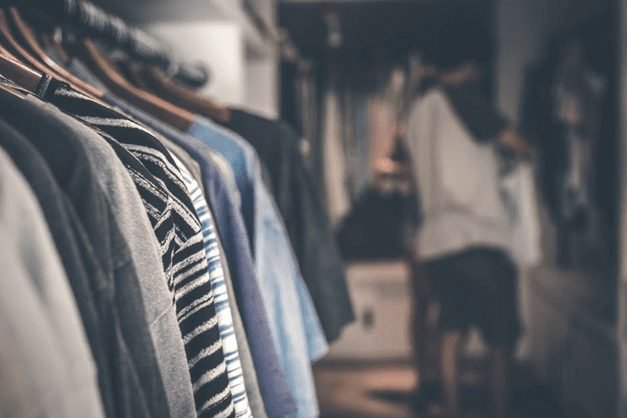 Did you know that getting dressed isn't a simple process for everyone? While able-bodied and neurotypical people may have no problem finding clothing that's professional, fashionable, and comfortable, clothing is a real barrier for people with disabilities.
This is where adaptive clothing for men and women comes into play. But what is adaptive clothing, and who is it for? Let's talk about it.
Read on to learn all about accessible fashion (and see if you may want to try it for yourself).
What Is Adaptive Clothing for Men and Women?
Many people only think of adaptive clothing as it applies to children. Many brands offer adaptive clothing for toddlers and small children who have a variety of disabilities. These include autism and various mobility-related disabilities.
There's also adaptive menswear and womenswear for adults, however, even if fewer people know about it. While many adults with disabilities wear standard clothing, the fashion industry is working hard to make sure that there are accessible clothing options that may be more comfortable and functional. 
Adaptive clothing comes in many varieties to suit many different needs. Overall, you can expect it to be easy to put on and take off. It may have wider arm or leg holes, easy buttons and zippers, or snaps. It may also be stretchier than standard clothing.
Adaptive clothing is usually made from soft and comfortable materials to make it ideal for people with sensory issues. There are often no tags, and instead, smooth printed labels where the tags would otherwise be.
Overall, adaptive clothing is just that: adaptive. People with disabilities should be able to get dressed and stay comfortable by themselves or with minimal help. For adults with disabilities, this can be really empowering.
Who Wears Adaptive Fashion?
Adaptive fashion suits a variety of people. Not everyone who chooses to wear adaptive fashion has a disability, but most do. Adaptive clothing is also helpful for people who simply struggle with fabric and tag textures or people with short-term mobility issues (such as broken limbs).
People with physical disabilities may choose clothing that's easy to take on and put off if they're using mobility devices, like wheelchairs.
People with caregivers also use adaptive clothing. Even if they're unable to dress, accessible fashion makes it easier (and more comfortable) for caregivers to put clothes on them.
People with autism may prefer adaptable clothing due to the softer textures.
In other words, anyone can wear adaptive fashion, but it's more common amongst people with a wide variety of disabilities.
Is It Time to Go Shopping for Adaptive Fashion?
Adaptive clothing for men and women is a great option for anyone who feels as though their clothing isn't suitable for their unique needs. Whether you struggle with sensory issues, you have a mobility-related disability, or you just struggle to get dressed and stay comfortable, adaptive fashion might be a good option for you.
It's time to go on a shopping trip!
For more helpful articles about fashion and more, visit the rest of our site.