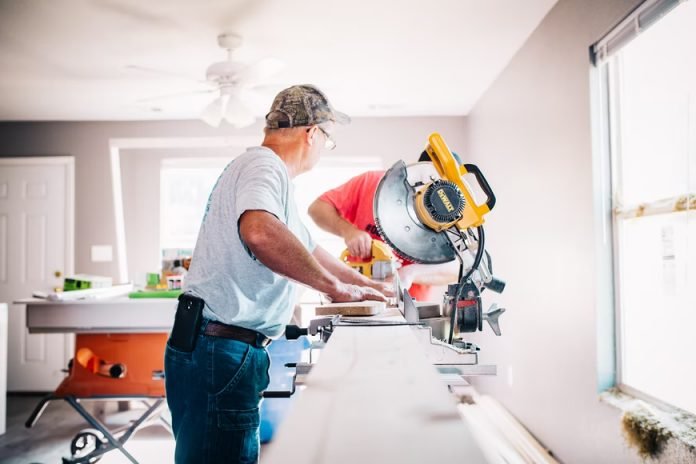 Last Updated on May 28, 2022 by husnain
A house is one of the most significant investments one can make. It is, nevertheless, normally- if not often—the most expensive.
It's never simple to withstand the impulse to overpay when buying a new home. Everyone likes to flaunt their financial stability by acquiring anything flashy, such as a brand new television or high-end fitness equipment. Most people, unfortunately, are unaware that their unnecessary expenses would soon backfire if they do not change their bad spending habits.
So, if you just finished buying a new home, you may be wondering how you can buy your furniture and still save up in the process. Therefore, this article offers just that. So, let's jump right into it!
1. Keep an Eye for Garage Sales
Most families come to the realization that it's time to get rid of outdated furnishings at some point. They may be relocating, raising funds, or simply in need of an additional room. Whatever the cause, yard sales are a terrific way for future homebuyers to save money on furniture.
The most difficult aspect of looking for cheap furniture at yard sales is figuring out where to look. Luckily, you can now utilize a variety of apps and websites to find yard sales in your neighborhood. Moreover, you can ask around in your new or old neighborhood for any yard sales that might be hosted.
While you hunt for yard sales, remember to always protect your skin from sunlight and other exposures that you might come across. Getting self-care products wholesale will help you for not just your furniture hunting and attending yard sales, but all other times as well. Always remember to have your mask and sanitizers, you need to be healthy to enjoy your new home.
2. Purchase Pre-Owned Ones
It's not always the ideal tactic to hunt for garage sales near you, particularly if you're looking for a certain piece of furniture. Thankfully, you can always use the internet to purchase used furniture.
To begin, search popular e-commerce sites such as Amazon and eBay for the furnishings you require. If you're still having trouble, try internet classifieds like Craigslist. This has the advantage of allowing you to locate sellers in a specified location.
3. DIY
Now, this may sound crazy but you can actually make an experience out of it. If you still have a place to stay as you work to furnish your home, you can go ahead to do your own DIY. The equipment and materials are easy to get.
However, if you do not have experience with handling such machines, then you can call someone who does. It'll be alot easier and cheaper as you'll only be paying for labour.
Many homeowners have actually had a good experience in this and it makes the home cozier and the experience leaves you feeling more connected to your home. The projects don't actually have to be perfect, just that you made it.
However, since this is a new home, getting all the furniture ready by yourself is quite difficult. So, if you decide to invest in making the furniture, get help.
4. Swap Furniture
As a last option, you can always revert to exchanging, which is the oldest method of exchange. Apart from folks you know, you might look for others who might be fascinated by your possessions online. They may have the furniture pieces you've been seeking for all this time in return.
5. Utilize Your Credit Card
When making larger purchases, such as furniture, it's best to utilize your credit card if you know you'll be able to pay it off immediately or very soon.
Using a credit card with bonuses can earn you a set proportion of cashback, based on the benefits offered by your credit card. Remember that your credit card isn't free money, and you'll have to pay it off ultimately, so shop as if you were giving up your money.
6. Determine what You Require
Spend some time planning out the furniture pieces you'll need when you move into your new house. Cushions, bed structures, a living room table, a sofa, and other items fall into this category.
Consider your style and the colors you want to see in your new place after you've figured out the things you'll need. Do you favor bright or dark colors? Make certain that the furniture you purchase is in keeping with your personal style.
If you are one to love to go extravagant with your setting, especially your personal bathroom, you wouldn't mind if your perfume's wooden cardboard box sits in the top drawer, below your faucet, where you can easily access it.
7. Ensure You Get Free Shipping
You should always receive free delivery while purchasing online for furniture, particularly since furniture is a larger transaction than most.
Walmart, for example, offers free delivery on orders over a certain threshold, and most outlets also offer free retail pickup, so you might be able to pick up your item the very same day you purchase it on the internet.
The Bottom Line
Buying a home is already alot, so while not everything will come into place at once, take time and that's okay. You should not overwhelm yourself. Good luck!
Read more: 5 Tips for Choosing the Best Garage Doors for You