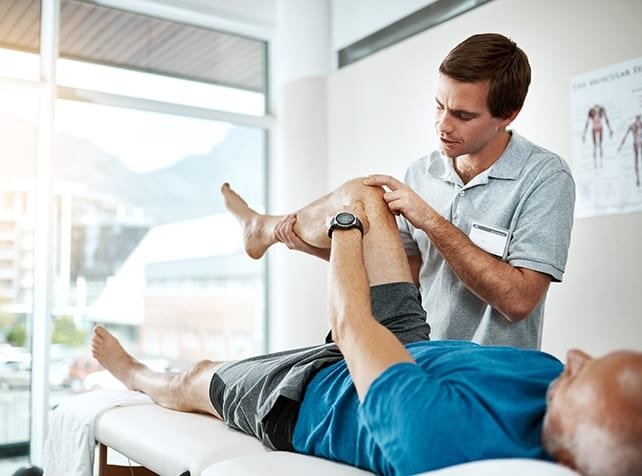 Last Updated on June 16, 2023 by asifa
Australia is a nation of sports lovers. Millions of Aussies engage in physical recreation and sports for various reasons. The reasons mainly include
Competition
For commuting
Enjoyment
The country is almost infamous for sports injuries. And the reason could be due to the sheer number of people who engage in it. This situation leads to more people to visit a physio.
Take, for instance, a physio in North Brisbane or Sydney does not even demand a doctor's referral. Anyone with an injury and looking for relief can go to them. High-contact sports such as motorsports, rollerblades, and rugby cause the most injuries.
Some may think the pain goes away after a while, or just stretching the muscles will do. But not relying on professional help may not bode well for the injured. In some cases, the pain intensifies. So, it is better to seek the remedy before it is too late.
Different kinds of injuries happen to one while playing sports. But some occur more commonly than the rest. According to the AIHW, these common injuries constitute:
Fractures caused by overuse
Fractures due to impact trauma
ACL- Anterior Cruciate Ligament
Concussion
Ankle sprains
Pulled groin muscle
Dislocations
Shin injuries – most common in runners
Strained muscles
What does a physio contribute?
A physiotherapist aids in the restoration of movement after someone gets an injury. They also help in cases of illness and disability. They work in such a way that future injuries are also avoided, to an extent. A holistic approach is a focus for fully trained practitioners.
Different stages:
Physiotherapy involves several stages of treatment and approaches and varies depending on the practitioner and method. For instance, a physio in North Brisbane may focus on natural practices more to help the injured. Yoga, pilates, and meditation are popular methods in the city and have become part of the recovery process. Whereas someone in Sydney may suggest dry needling.
The processes are many, and the results vary as well. Most physio appointments begin with assessing the first step to determine the needs.
There are different approaches that each physio follows.
Educate/ advice
Manual therapy
Exercise/ Movement
Acupuncture and ultrasound aid the process in many cases.
Manual therapy:
As the name would have given it away, it involves the physio using their hands to massage. This technique manipulates or mobilizes the muscles to relieve pain and is one of the most effective methods. It is a sustainable option that does not require any external tools. A physio may even suggest home therapies that one may have to do regularly over a period to get lasting relief. This therapy helps in
Relieving soreness, stiffness, and pain
Improving overall blood circulation
Improving drainage of fluids from body parts.
Encouraging movement in different body parts
Promoting relaxation
Educate & Advice:
One of the aspects that encourage people to visit a physio and make physiotherapy a successful method is that it undertakes a holistic approach to healing. The treatment does not just end with some massages. An efficient physio will suggest various ways to look at underlying issues and focus on the body. Rather than looking at the individual injury, looking at the whole gives meaningful results.
They will give general advice on how to improve one's well-being. It helps in both recovery and in making the body stronger to prevent such injuries in the future. For example, if one suffers from back pain, they suggest correct ways for lifting and posture.
A physio is a needed agent in the recovery process. The sooner they become part of the journey, the better it is. One can opt for treatments that are suited for their lifestyle.
Apart from that, if you are interested to know about Should You Visit A Physio More Often? then visit our Health category.