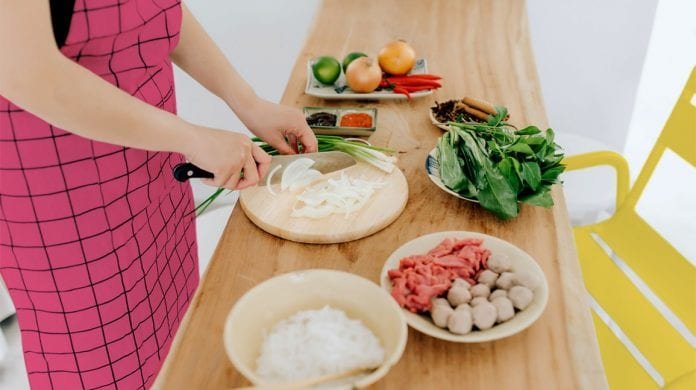 Last Updated on June 16, 2023 by
In today's frenetic world, nobody has time to muse! Healthy eating is a long lost thing, trying to juggle between work and private space! Spending time in the kitchen has tremendously minimised, making junk the everyday meal! Some others, quite conscious about food patterns, will have to sweat cooking a meal in the kitchen after a long day! Australians make a significant segment of customers availing of fast food takeaways. And so, it is now high time to check out for meals delivery in Brisbane that can offer healthy, customised meals every day! With the outbreak of the pandemic, travelling to get food can be pretty risky! The all-time traffic coupled with the pandemic has skyrocketed meal delivery systems to the next level with convenience and hygiene checks. Additionally, it eases the life of most women stuck behind the kitchen, doing unpaid services for the family. Around 83% of Australians spend money eating outside each month. And so, meal delivery services can likely fit on their list. But the question still prevails if the food is wholesome!
Benefits of availing meal delivery services
As Australians spend around 32% of their weekly food budget on fast food, Fresh, healthy and hygienic food from meal delivery services in Brisbane is all they'd need! Along with saving time to eating healthy, here are other must-know benefits,
1.Know what you eat!
Meal deliveries benefit everyone and, especially those on a diet, as most packages come with a label with the nutritional intakes figures! It thereby mentions markings of calories, micro and macronutrients.
2.Eat variety 'n' healthy
Trying to simplify cooking, most people have dishes on repeat and never risk trying out new ones! Neither do they have time nor patience. In that case, meals from outside expose you to several unique dishes and offer a wide choice to pick out! Additionally, there is a menu to check out and customise each meal, making sure they are also healthy! Bid farewell to customary meals round the week, try a novel, innovative and chef's exclusive recipes, every meal!
3.One-stop for every meal story!
Not everyone in a family or friends staying in together would love to have the same meal type! Some would go keto, while others would prefer a copious meal with carbs and proteins. While cooking to each person's style turns critical, a meal delivery system can perfectly satisfy each individual with their vegan, paleo and wholesome meals anytime!
4.Pause and play
Like music systems, most meal delivery systems allow pausing the plan anytime. Be it due to moving out of town or switching to self-cooking; sometimes there is always space to pause and resume meal plans anyway! Meal delivery services offer flexibility with orders and also make meals portioned when asked! On a diet, splitting meals for the day, portioned food can be the best to buy! Solely cover them after a meal, have the rest whenever! One can easily track the daily intake proportions! For diabetic patients, a portioned meal can reduce the load over their pancreas!
5.Hassle-free healthy course
Doorstep delivery offers the utmost convenience, and one need not just worry about cooking! But is it not worth the hype when delivered food can be healthy and savoury at the go? Further, for people who just started cooking, some brewing disasters can put them under stress. At such times, meal deliveries ultimately are the saviour.
Subscribing for a meal delivery plan saves so much time of the day so that it promotes productivity! Eventually, one has more downtime to spend with their family and loved ones yet not compromising on a healthy meal for all!
Read More: The Cookware Sets That Need To Be a Part Of Your Kitchen
Apart from that, if you are interested to know about 4 Healthy Eating Habits then visit our Health category.