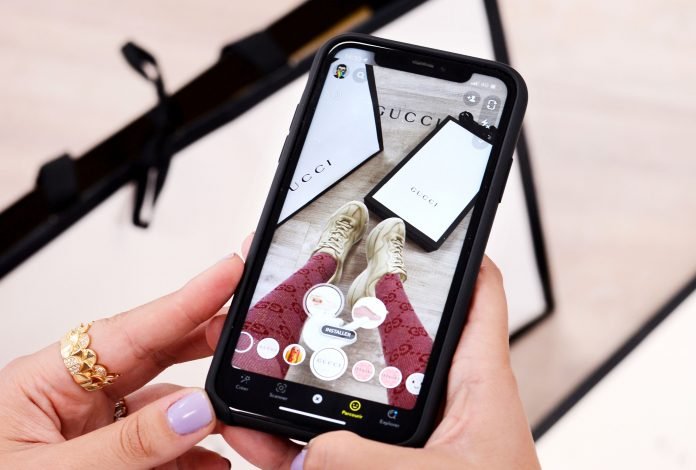 Last Updated on March 5, 2023 by asifa
There are a few applications as popular as Snapchat. The authority launched the Snapchat application at the beginning of 2011. Since then, people love to use this application. At present, Snapchat is one of the most downloading applications on the internet, with more than 265 million users. Some three-person people have founded this popular application: Reggie Brown, Evan Spiegel, and Bobby Murphy. In present days this application attracts many famous influencers and well-known brands. Everyone knows that Spectacles is the Smart glasses of Snapchat.
If you are looking for Snapchat Lenses and examples, you have to check Catchar. Catchar Marketplace sells Snapchat AR lenses and Augmented Reality solutions for businesses and brands. Founded in early 2018 by Dan Zaitsev, Catchar helps thousands of businesses and AR developers to achieve their goals. Using this marketplace, you can hire professional developers, collaborate with them and securely pay online. Moreover, Catchar showcases dozens of ready-to-go solutions. As a result, Catchar is the #1 Augmented Reality service provider.
Features of Snapchat Augmented Reality Lenses
Snapchat is an application that provides you maximum privacy. You can safely make conversations with other people. You can create your content here and also can acquire fame from that. People also can create several groups and talk with each other. Different filters and Augmented Reality lenses are the most trending features on Snapchat. Some of them receive millions of impressions, shares and likes. The most interesting fact is that people can create their Snaplenses using Lens Studio and share their creativity with friends. You can customize you're your lenses as you want.
Brands can make AR lenses that help to interact with their consumers in a new way. They can use Snaplenses to showcase their products and goods. The body tracking feature helps customers try on clothing before buy. Facial AR experiences can help customers to discover eyewear and jewellery. Marker-based AR allows brands to augment printed packages and labels. All these new features move marketing to a whole new level. So now marketers are able to deliver immersive digital experiences to engage with the audience through their pages on the Snapchat app.
You can also develop a 3D Augmented Reality experience with the help of Lens Studio software. People gain different types of experiences with Augmented Reality lenses every day. In Snapchat, about 200 thousands of active lens developer works to create new Snaplenses. They already have developed more than 2 million Augmented Reality lenses through the Lens Studio software.  The best part is that everyone can use this application; even children can use it because it's sate and user-friendly. It does not cause any hard to a young mind. According to a different survey, it seems that AR lenses attract more customers in online business. Augmented Reality Lenses are also suitable for the learning process. You can find many different types of education lenses. Education lenses have made the teaching and learning process easier. People can learn many necessary subjects in a new way.
How to Create Your Own Snapchat Lenses
If you want to be an Augmented Reality lens creator, then you must need some tools. It requires some important knowledge, like 3D, scripting and motion design when you are going to develop a lens. There is a functional desktop application that you must need to develop lenses, and the application is Lens Studio. It is very easy to create the lens through this application. If you need help and you are looking for professional and official Lens Studio creators, you should try Catchar. 
Catchar can help you to promote your branded AR lens and make you reach the maximum social network. Also, you can discover use cases and key studies. You can check the reviews about every lens in Catchar. You will be able to save valuable time to build your lens. The important fact is that the Catchar team will provide you a great service to enjoy a better experience.
Read More: Emerging UI and UX Trends for Mobile Apps in 2021