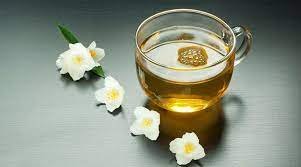 Last Updated on January 30, 2022 by rida
Jasmine tea is derived from the blossom of the jasmine plant. It is classified as green tea. However, you will find white and black tea varieties from the plant. The tea is made by placing jasmine blossoms next to other types of tea leaves to enable them to absorb the scent. You can purchase various varieties of this aromatic tea from online tea and coffee shop.
This loose leaf tea has several benefits to the skin, the body and mind. Here, we look at some benefits to the skin if you take it regularly.
1. It has anti-ageing Properties
Jasmine, especially white tea, has potent anti-aging properties. First, tea is a good antioxidant, which helps reduce the effects of UV rays and free radicals acting on your skin. This, in turn, helps prevent the premature formation of fine lines, especially on the face.
Second, the tea has anti-elastase properties due to the presence of EGCG (Epigallocatechingallate), which strengthens the peptide bonds in collagen, preventing it from breaking down and causing the skin to sag. The result is firm skin, especially on the face and arms. 
2. Increases Ability to Heal from Wounds
The tea has antibacterial properties, which combine with antioxidants to help heal the wounds on the skin. People who take jasmine regularly notice improved ability to recover from skin injuries with scars disappearing a lot faster than usual. In fact, jasmine oil is one of the oils applied topically to treat open wounds and scars. Tea amplifies these properties in all the skin.
3. Helps Maintain Skin Pigmentation
Skin pigmentation changes due to a number of reasons. You may have been exposed to the sun for an extended period and burn the skin from UV rays. It could also be because of a healing wound leaving a scar or damage by free radicals. Jasmine tea contains polyphenols that are good at eliminating free radicals that affect skin pigmentation. It also helps in faster healing of wounds and removal of scars after healing. Where UV rays have damaged the skin, this tea can help restore health by using EGCG.
4. Improves Your Immunity
A low immune has effects on the skin. The immunity prevents bacteria and viruses from attacking the skin. If you have low immunity, you will have inflammatory skin disorders and damage. Some people experience hypersensitivity and dry skin. Other people find the skin regenerating sluggishly after damage. Jasmine can help enhance your immunity by reducing inflammation and promoting fast healing after an injury.
5. Ensures a radiant Skin
One of the effects of free radicals is the breakdown of collagen. This, in turn, makes the skin look dull and tired, in addition to the occurrence of fine lines. Jasmine is a powerful antioxidant that helps deal with these effects on your face. It results in vibrant, youthful skin that is also supple. Ensure that you take enough water for your skin to stay hydrated.
6. Skin Benefits When Applied Topically
Various benefits come with applying tea bags of jasmine on the skin. Here are some of the benefits.
• Acts as a toner: You can tone your skin by just wiping the face with a teabag with jasmine and wiping the face with a clean towel. It helps hide blemishes and spots for a better look.
• Soothe sunburns: The tea contains tannic acid, which helps improve the effects of sunburn on the skin. Start by applying brewing some tea and wait for it to cool down. Then, using a clean towel, place the rowel on the affected area for about half an hour. The tea helps reduce the redness and itchiness that comes with sunburns.
• Use it as a scrubber: After enjoying the tea from jasmine, you can use the tea bag as a scrubber. Just let the tea bag dry and use it to scrub the face when washing. Wash the face after that and hydrate. The antioxidants on the tea leaves are absorbed on the skin, thereby keeping your face radiant.
• Dealing with puffy eyes: If you have bags under your eyes due to long hours of sitting on a computer or lack of sleep, you can reduce it by placing bags with jasmine leaves under your eyes for a few minutes. Repeat the procedure until the bags subside.
Jasmine has various benefits to the skin and entire body. You can take it regularly to enjoy maximum benefits as those explained above. You may buy jasmine tea bags online or brew some loose leaf tea. Green, black and white varieties of the tea have all the properties at varying degrees.