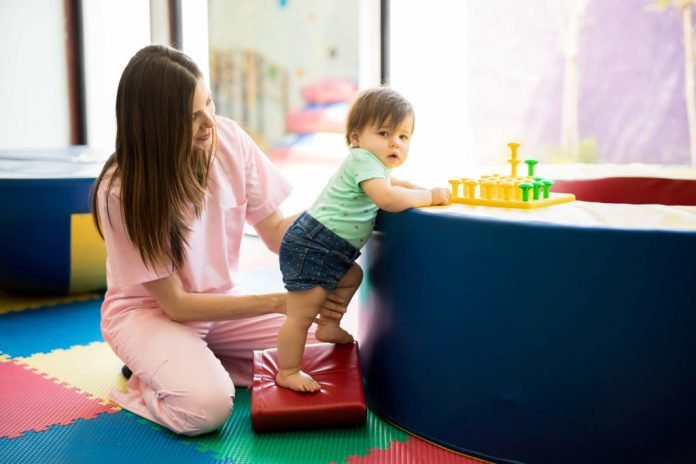 Last Updated on July 4, 2023 by
Do you think physical therapy is just a solution for athletes and adults in recovery? Well, you are not right! There is a term called pediatric physical therapy. Do you know that? As the name suggests, this is physical therapy for babies and children. Why would a baby need physical therapy? There could be many reasons, from developmental delays to genetic disorders. If your kid is suffering from anything like that, pediatric physical therapy is the key.
This blog will discuss the huge importance that pediatric physical therapy has to cure your child of any physical disablement.
Read on
Which Conditions of Your Kids Need This Therapy?
Some common disorders and diseases that are predominant among kids are associated with movement dysfunction and issues in their motor skills. If your child is suffering from a problem like this, they need pediatric physical therapy.
Some of the most typical diseases which need pediatric physical therapy are Cystic Fibrosis, Cancer, Traumatic Brain Injury, Cerebral Palsy, Autism, Spina Bifida, Down syndrome, Muscular Dystrophy Juvenile Rheumatoid Arthritis, Cardio-Pulmonary Disorders, etc. Moreover, pediatric physical therapy is the solution if your kid is suffering from hypotonia or any other disorder in your kid's developmental coordination.
How does It Differ from Regular Physical Therapy?
Children don't properly understand why their families have put them in therapy. So, playing with them, their family involvement, and one-on-care are some of the most crucial features of pediatric physical therapy, making it different from the conventional ones. There should be fun and motivational factors involved with the functional activities in pediatric physical therapy to make it enjoyable for children. Additionally, when it comes to pediatric physical therapy, it provides family support as well, which includes coordination of services, advocacy, etc. This is not something that you will get in regular physical therapy.
What is the Role of a such Therapist?
The role of a pediatric physical therapist is that he/she is responsible for providing treatment for any delays in the motor skills of children that they need to move through their environment easily. A pediatric therapist is also an expert in assessing a child's flexibility, strength, posture, sensory processing, balance, coordination, and skill.
Significance
Pediatric physical therapy rehabilitation is very important if your child has any injury. Whether your kid has undergone any surgery or is suffering from an injury. Providing them with rehabilitative physical therapy services has a lot of significance so that they can regain their normal level of activities.
What's more, the primary areas of a child's health that pediatric physical therapy focuses on are a range of motion, balance, strength, reflexes, tone, and posture.
The Bottom Line
Is your kid in need of some effective pediatric physical therapy?
Get him/her treated soon. It will surely help your kiddo recover and return to their normal lives. You can find the best pediatric physical therapists in hospitals, home-care, daycare centers, your children's schools, and so on. So, it's not something very tough. All you need to do is contact the best pediatric physical therapist in your town. It helps your child run, play, walk, and live their life to the fullest.
Read More: Your Effective Guide To Calculating Pain And Suffering Damages
Apart from that, if you are interested to know about What is Integrative Physical Therapy? then visit our Health category.