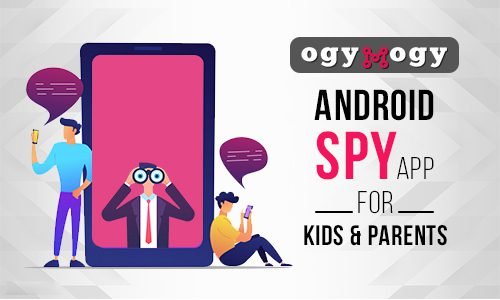 Last Updated on March 6, 2022 by azamqasim
You might have listened to the spy app or monitoring software. The common perspective is that they can only be used for plotting secret evil plans or spying on the girlfriend or boyfriend etc. But it is not true. Spy apps can be used for any purpose. It is not a fair thing to put the usage of monitoring software in some kind of James bond episode only. Anyone can use that for personal benefits. The common usage is for parental control and employee monitoring. But you can also use it solely for yourself. Like for example you can have a backup data storage for your smartphone or can increase its safety by using the track location feature in case of stolen gadgets. You can install it in your elder's phone or a person who is suffering from illness whether physical or mental and can track their activities and ensure their safety. Or you can install it in each of your kid's smartphone to know if siblings are getting along well and are not having problems.
The above mentioned are just some of the mere examples of how a monitoring app can be used for multitasking apps besides the usual usage. Several spy apps are available in the market that offers many features and packages for users. You can check the list on the internet Or you can save the hard work and try our recommendation The OgyMogy spy app.
OgyMogy For Personal Usage:
An individual can use a spy app solely for oneself. You can use a secure backup feature for storing your data like photos videos and contacts etc. OgyMogy has a feature that enables the user to save the cell phone data in the web portal for future use.
If you are planning to switch cell phone but are reluctant because data shifting is a huge messy big deal for you, no worries you can simply clone the cellphone to shift the data with OgyMogy.
In case of snatch or theft or if you lose your cell phone due to any misfortunate incident, not only you will have your data saved on the web portal but you can trace the pinpoint location of your phone with OgyMogy.
OgyMogy For Parents:
OgyMogy offers parental control products that can be used by all the worried parents out there who want to keep an eye on their kids especially teen activities. For example, keep an eye on what kind of apps are installed on their smartphone. No need to worry about the dating apps or anything just install the OgyMogy app in your teen's phone and keep them away from the adult content
You can make sure your child is not busy with a cellphone while driving. OgyMogy allows the user to block the internet service of the target person when they are on the wheels. This way you can save them from any kind of distraction and ensure their safety.
Save them from any kind of bullies and harassment by keeping an eye on their phone book. Monitor their call history and even listen to the call recording as well in case you find some suspicious number.
OgyMogy For Employers:
With OgyMogy you can track your employee's activities by monitoring their screens. Record the screen of the employees to record their activities with a timestamp. You can visit the screen in real-time or can watch the short recorded videos or snapshots.
There is no time to waste in the workplace and OgyMogy make sure no employee waste time on the internet at the workplace. You can track the internet browsing history of your employees to know what kind of sites are they visiting during the working hours.
You can also keep an eye on their schedule by having remote access to the builtin calendar app in the device.
The OgyMogy spy app works for both Windows and Mac users. It also offers an android version for those customers who want to use it on the smartphone. Well, the process is simple. You can check the list of offered packages and details and select the one that fulfills your demand and need. After selection just installs it in the target gadget either smartphone or tablet/Laptop by following simple steps.
Read more: Stop losing your Productivity: 3 easy ways of preventing holding back your Efficiency at work