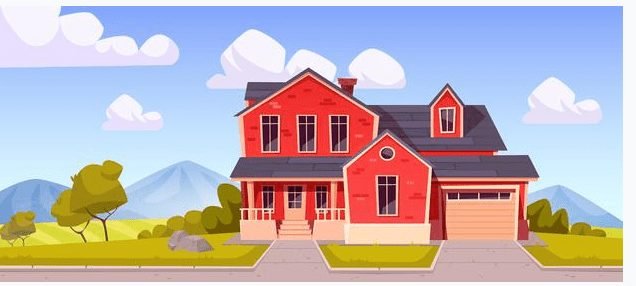 Last Updated on August 8, 2022 by
Yes, it is true! At least, for the time being. For the first time in six years, it is now cheaper, on a monthly basis, to rent a house than to buy one. The areas of North East, North West, Yorkshire, Humber, and Scotland are exempted from this as they seem to be the only places where it is still less costly to buy than rent. For other areas, the reverse is true, as the Buckingham letting agents in South East England will concur.
The causes for this assumption that renting is cheaper than buying are based on many factors:
House prices: Property prices have rocketed for various reasons:
● The extension of the SDLT holiday till the end of June, with the phasing out process till the end of September 2021, encouraged more people to take advantage of its benefits, with the consequent rise in house prices.
● The government's 95% mortgage guarantee scheme has tempted prospective buyers. Other competitive mortgage offers which were withdrawn in early pandemic times have re-emerged. This has also caused a spike in prospective buyers, which has resulted in a hike in house prices.
● The demand far exceeds the supply. Due to incentives of support schemes, more first-time buyers have come into the market with no property of their own to sell. Some people who were planning to continue renting now want to take advantage of the good offers and buy their own homes. Hence, the housing supply has fallen far short of the demand. Whenever this happens, the prices rise as well.
● More spacious accommodation with outdoor garden space has become a priority with many people working online, from residences. With people moving to the suburbs, rural and coastal areas to satisfy these priorities, property prices in those areas have naturally risen.
The rise in house prices has been the main deterrent for renters who were looking to buy their own properties, resulting in more rentals continuing.
Mortgage rates: The start of the pandemic saw lenders becoming wary, and many good mortgage deals were withdrawn. This led to larger mortgage deposits being required, which many people were unable to afford. Credit ratings for accepting mortgages had to be high, and with job redundancies and furloughs, it became more difficult for would-be buyers to meet these targets.
It was easier for people to continue renting property. Recently, with low deposit mortgage deals reappearing, even though people need to put down just a 5% or 10% deposit, the interest rates are high and, per month, some rentals work out less expensive than such mortgage payments.
Movement from city centres: The effects of the pandemic, especially with lockdowns, caused many people to move from cities to surrounding areas for more comfort and breathing space, especially with residences becoming offices as well.
This led to more accommodation becoming available in city areas with fewer people to be accommodated there. Landlords were forced to reduce rent rates in such places, making it more feasible for people to rent at discounted rates.
Lockdowns: Schools and universities had to close, resulting in many overseas students leaving their rented accommodation. Many younger working people were forced to stop working and leave their city accommodation to go back to family residences.
Hence, more empty accommodation became available, resulting in a lowering of rental rates. With international travel and tourism hit, many Airbnb owners felt the brunt and shifted from short-term to long-term rentals, offering discounted prices for fully furnished apartments in popular areas.
Risk of good offers: Some of the reasons for the high rise in house prices are temporary, such as the SDLT holiday and the furlough scheme. Many buyers will need to look at the risk of problems arising if their property values fall below the buying prices once these beneficial offers end. Renting property is advantageous at a time like this, with no worries about the possible fall in property prices later on.
Conclusion: Despite the rental market reaching an all-time high, at the moment it is still cheaper to rent than to buy, except in the areas mentioned above. The regions recording the highest rental rate were South East and South West England.
There is a hopeful return to near normalcy with the Covid vaccine program running and lockdowns easing. City centers are looking forward to reopening their doors to offices, shops, restaurants, pubs, public entertainment centers, and educational institutions.
More people will think of moving back to the city hubs, especially if the rental market remains competitive against the purchase market. This could be a major opportunity for investors as if more people want to rent, the demand will increase, and the rental rate could rise, too.
In the areas where it is still cheaper to buy than rent, it could be a thumbs up for property investment as properties will be more affordable while the rental demand remains high. The ROI (return on investment) is sure to rise, too. So, while the pandemic has left renting cheaper than buying property, there is still optimism for prospective property investors.
Read more: Is Invisalign a Good Option for Straight White Teeth?