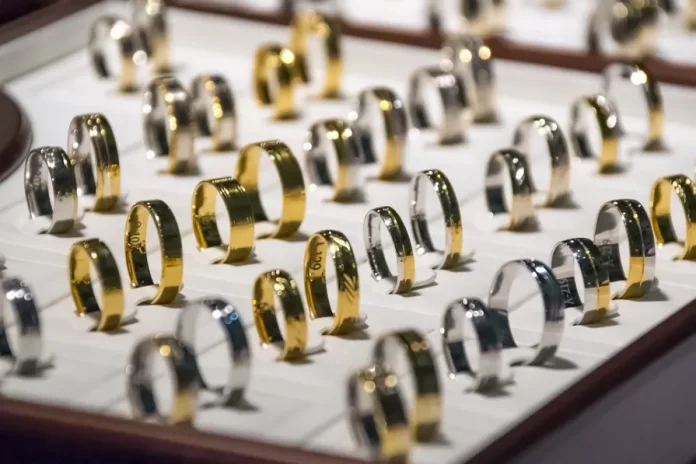 Last Updated on April 4, 2023 by asifa
People buy jewelry for different reasons. Some see it as an investment while others want to look classy and elegant in stylish diamond jewelry. You may also want to buy jewelry for gifting purposes. No matter why you want to buy fine jewelry, getting a piece of gold or diamond jewelry is always a rewarding experience. When you buy gold earrings for yourself or gift a diamond ring to your loved one, the feeling is always amazing. Buying the right piece of jewelry is never a waste of money. However, when shopping for gold from , diamond, or precious stones, there is a high chance of getting tricked by dodgy sellers. This usually happens because buyers lack basic knowledge of precious metals and stones. They fail to distinguish between a poor quality or fake product and a genuine piece. To prevent this issue and avoid wasting your money, it's important to get familiar with some basics of fine jewelry. 
Researching the market price of gold and learning about the 4Cs of a diamond helps in making an informed purchase. However, it can still be tricky to identify a genuine stone or determine the quality of the diamond. So, the best option is to find a reputed jeweler who is trusted locally for selling quality products. But sometimes, the local jewelry store may not have the design you like or only a few items in their collection. In this situation, you need to find other jewelers or online jewelry stores offering a wide range of products. When choosing a jewelry store, make sure to consider these important factors.
1. Jewelry Store Having Reputation in the Community
The most important factor in selecting a jeweler is their reputation. Whether you're shopping online or visiting a store, checking the reputation of the seller is the most important factor. The easiest way to know if the seller's past customers were satisfied with their purchase is by checking their online reviews. Spend some time reading reviews on Yelp, Google, Facebook, and BBB. Rating and reviews help in finding out if the jeweler has established strong relationships with their customers. You can find complaints against the seller or negative reviews that are enough to avoid that jeweler. Always go for a jewelry store that has a significant amount of highly rated reviews.
2. Certified Products and Trained Staff
Before you make payment, make sure to ask about certification. It's easy to get too excited about the collection but before you set your heart on any product, it's important to ask about certification. The genuine sellers provide diamond authentication certification which ensures the purity of the product. It's best to trust stores offering products certified by organizations like the Gemological Institute of America (GIA). The recognized gemological institutes check the purity of products that helps you ensure the legitimacy of the piece. You should also check the fine print to know about the jeweler's returns policy and any warranties they offer. If a seller has a strict no-return or exchange policy, it's better to avoid making a transaction. Look at the hallmark print on jewelry that ensures the purity of the metals and stones. Besides certification, the store should also have trained staff to guide you about different products and their value. The best jewelry stores have dedicated designers and craftsmen to design custom jewelry.
3. Products & Services Offered
Another important factor is the variety of products and services available. Well-established sellers have a wide range of products including rings, earrings, bangles and bracelets, pendants, necklaces, and more. They carry products in gold, diamond, silver, platinum, and other precious stones. In addition to this, they also offer jewelry-related services like custom jewelry designing, jewelry repair and restoration, and much more.
Apart from that, if you are interested to know about 5 Reasons to Buy Diamond Jewelry Online then visit our Fashion category.