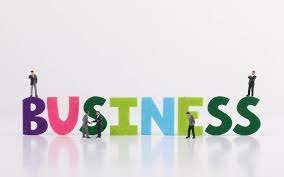 Last Updated on October 14, 2022 by Nasir Hanif
The internet has made it easier than ever to launch a business. Whether you have always dreamed of being your own boss or you're looking for a side hustle, you can consider starting a business from your home.
It's no secret that you require funds to get a venture off the ground. But what if you are strapped for cash? Luckily, there are products that you can make and sell without spending a fortune. Here are some profitable and feasible ideas.
Bath Products
With self-care becoming increasingly popular, more and more people are indulging in personal care rituals that make them feel good and relaxed. And you can make the most of this movement with a range of bath products. From soaps to bath bombs, you can make a variety of products at home. There's plenty of information and guides available online that will help you master the art of bath goodies. We suggest buying high-quality soap-making supplies, fragrance oils, and other products.
Printed Merchandise
Did you know that Mila Kunis made and sold unauthorized NSYNC and Backstreet Boys merchandise with her friend? Though we don't condone doing that, it's not a bad idea. Printed merchandise is a safe option and will likely remain in demand. Just make sure you are not ripping off someone else's designs.
Gift Baskets
Holidays are a time to spend quality time with family and also stress about buying everyone the perfect present. You can help people with gift buying dilemmas by curating custom gift baskets. While this does not entail actually making anything, you need to have a keen eye for putting together different things. The demand for gift hampers isn't limited to holidays, people are always looking for presents for birthdays, anniversaries, and other special occasions.
Ceramics
You've probably come across mesmerizing ceramics content on TikTok or Reels. Something that you may not know is that these established creators sell out their collections within hours! If you have an affinity for ceramics, you can use it to create a successful business.
Thrifted Outfits
Whether you lack artistic abilities or simply don't have the resources to produce products, don't lose hope. With the growing concern for the planet, sustainability has become a buzzword in recent years. Thanks to that, thrifting has gained widespread popularity. But many people are hesitant to thrift as it can be time-consuming and tedious. If you love shopping and have an uncanny knack for finding high-quality pieces, thrifting is your calling! You can buy pre-loved clothing and sell it on platforms like Instagram, Depop, ThredUp, and Poshmark.
Homemade Snacks
Do your friends and family drool over your baked goods? It's time to introduce the world to your baking talent. While starting a bakery is a complex and time-consuming process, you can start Things You Can Make At Home snacks. We urge you to look into your area's health department regulations and get the necessary permits.
Resin Products
Resin is another material that has gone viral on social media. Once you nail down the process, you can create all kinds of products, including coaters, trays, ashtrays, jewelry, ornaments, and so much more.
Beauty Products
Skincare and beauty lovers are always on the hunt for natural products that are also good for the planet. Unfortunately, many major brands fail to meet such criteria. You can fill this gap by concocting beauty products and marketing them to relevant audiences.
Wrapping Up
From starting an Instagram store to listing your products on Etsy or Amazon, there are countless opportunities waiting for you. Hopefully, this post will encourage you to start a business and earn extra cash.
Apart from that if you want to know about Gift basket ideas then please visit our Business page