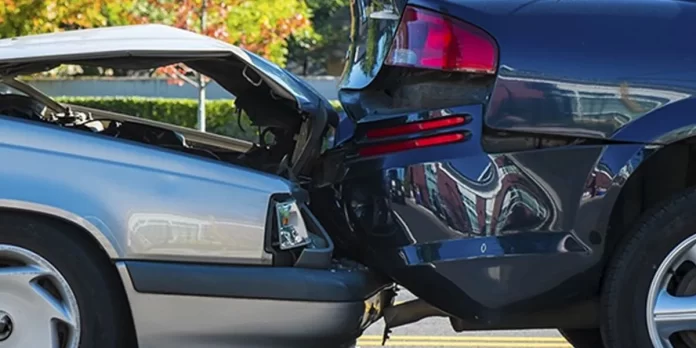 Last Updated on August 15, 2023 by
When involved in an car accident, people frequently experience shock and scars. Even though it may feel impossible to get back up after such a blow, planning for reparation and restoration is essential to restoring life to its more orderly rhythm. Experienced assistance is very helpful in terms of the implications for your mental health, finances, and legal status, but the real solution may completely be dependent on your mental fortitude.
Attorney should Take on Legal Matters
Your lawyer's activity may be sporadic because of the nature of this particular sector; you might not hear from your lawyer very often. However, your lawyer should be able to reach you and provide answers in a reasonable amount of time so that they don't keep you in the dark about your own case. In the beginning, a lot of effort can be done to get the necessary evidence to check the circumstances of the accident and finally identify who was at fault, such as obtaining testimonials, photos, and police reports.
Attorneys can Assist with Creditors
Financial disruption is not unusual when someone is injured in an car accident. The accident victim may have increased financial obligations in addition to being unable to work. If it is obvious that you won't be able to meet your financial obligations, please promptly contact all of your creditors before you incur significant postponements of your needed payments and ask them to hold off until you can resume working. In general, creditors are aware of what to expect and prepare appropriately to delay payments.
Your attorney may, get in touch with your creditors to verify the accident and consent to protect your creditors' claim from any settlement funds received upon request. To learn if you have a credit disability insurance that pays your credit while you are disabled, you must also speak with your creditors.
Keep your Focus on the Basics
It can be tempting and irritating to try to take on too much at once, especially when you are desperately trying to get back on track. However, this is often ineffective for growth. You could wish to adhere to the fundamentals in order to grow overtime to a constant routine, depending on how much you have managed to lapse. You're trying to restart your diet. Why not focus on the portion size and start by only keeping an eye on the calories instead of worrying about extreme diets and items to avoid. You can excel at everything by concentrating on the fundamentals, including yourself.
Hire a Qualified Attorney
Having Montgomery County car accident lawyer on your side is very beneficial for your injury claim. Many people don't truly understand how much more money their personal injury claims might bring them after an car accident. Although resources like a personal injury settlement estimator can help you gain a rough estimate of the possible worth of your claim, the actual value of your claim cannot be determined with total accuracy.
You must comprehend the nuances of your particular damage scenario. It requires assessing your damage, figuring out how much your pain and suffering will cost, understanding how insurance companies work, and figuring out how to reach a settlement. You shouldn't have any upfront charges since the majority of personal injury attorneys deal with emergency matters, so you should have few excuses for not hiring an experienced attorney to represent you.
Make Rigorous efforts to Recover
You may experience a variety of emotions as a result of stress, including suffering, annoyance, and guilt. These emotions are normal responses to losing security after a crisis. Recognizing these feelings and allowing yourself to experience them is crucial.
When under stress, exercise may be the last thing you want to do because it breaks down adrenaline and releases euphoric endorphins that improve your mood. When done correctly, physical activity can also assist your nervous system stop feeling "stuck" and can aid in your recovery. Think about doing a rhythmic leg-and-arm workout. Good alternatives include walking, running, swimming, playing baseball, or dancing.
Try to remain Positive all the Time
We frequently put pressure on ourselves to immediately get back on track. Realize that this is a sequence of steps leading to a certain goal even though there is no solution to bring you back on track right away. Knowing that hiring a lawyer is essential to obtaining the proper claims and that assistance from a lawyer will simplify everything. Recognize that this process takes time, and perhaps what you first need is patience.
When we lose control of life, it is also a warning that we need to slow down and reassess where we are in it. It may take a lot of work, patience, and legal time to ensure that you get back on track, but it will be worthwhile in the end. These recommendations should be used as a starting point by your layer as they return to you. Gaining stability is a learning and growth process that changes with time.
Apart from that if you want to know about Car Accident Lawyer then please visit our Health category