Last Updated on September 9, 2023 by
Dubai is a city that has something for everyone including Kids. Whether you're looking to relax and enjoy the sand, explore the nightlife scene, or find some of the world's most luxurious shopping malls, Dubai has it all. There are so many places to visit with kids in Dubai. Here is the list of 8 best Kids friendly places to visit in Dubai.
Cool Places that Kids Will Love to Visit in Dubai
Dubai KidZania
Dubai Kidzania provides education and recreations in one place. The best part of this park is that it has educational centers which teach kids about a variety of subjects like science, technology, art, music and more. Furthermore they have centers where they can play interactive games which help them learn more about the subjects they are interested in by playing those games.
Dubai Mall is the largest in the world. It has over 1,200 stores with 200+ restaurants and an indoor aquarium. The mall is home to KidZania, a children's theme park that features interactive exhibits, games and rides that encourage social interaction between kids and their parents. The Dubai Mall is located in Dubai, United Arab Emirates.
Al Ain Zoo
Al Ain Zoo is the largest zoo in the UAE and one of the top attractions in the city. The zoo has many animals, including lions, tigers, giraffes, jaguars and many other creatures. This zoo contains the second largest collection of animals and birds in the UAE. This zoo is dedicated to making an effort to save endangered species and preserving their natural habitats. The zoo is open daily from 10 am to 7 pm.
Museum of Illusions
From the moment you walk in, the Dubai Museum of Illusions will take your breath away. This is one of the most extraordinary museums in the world, and it's easy to see why: there are over 80 interactive exhibits that challenge your perception of space and time. Whether you're looking for rain teasers or a museum-quality experience, there's something for everyone at this museum!
Dubai Zoo
The Dubai Zoo is the most visited zoo in the world and features a diverse collection of animals from all over the world. The seven exhibition halls house hundreds of different animal species, including rhinos, tigers, chimpanzees and rhinos. Dubai Zoo is home to a variety of animals, including monkeys, apes and tigers. The zoo has been involved in several conservation projects over the years, including breeding endangered species such as the white tiger and the Amur leopard.
The zoo also has a children's section that includes an educational center and playgrounds for both adults and children. Visitors can find information about the animals at the zoo on their website or by calling them during business hours (9am-5pm).
Dubai Aquarium
Located just one minute from City Center, the Dubai Aquarium is an aquarium in Dubai with a zoo and amusement park at the same location. It has aquariums of different sizes to suit every age group, from marine small fish tanks to large whale sharks, jellyfish and manatees. Visitors can also go on a guided tour of the coral reef tank where they will learn about how corals work. With interactive touch pools that simulate diving, floating corpses and plenty of sharks, this is definitely not your average aquarium!
Early Morning Desert Safari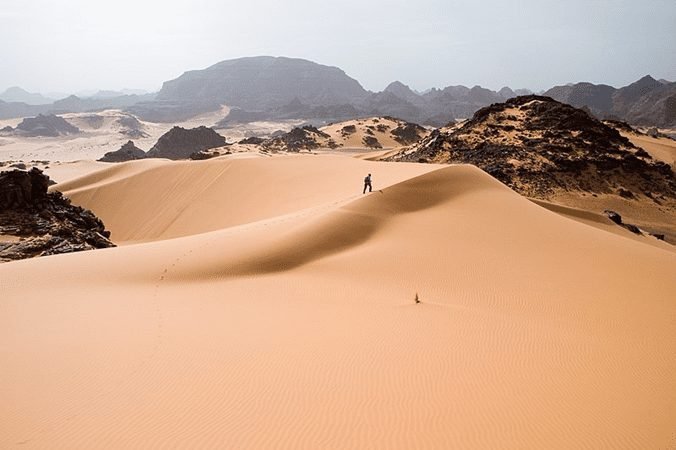 If you're looking for a fun, educational excursion that keeps your kids entertained for hours, look no further than the early morning desert safari in Dubai. This is the perfect "day trip" for your family to enjoy together and learn about our incredible world through the beauty of nature.
While on this desert safari, you'll be able to enjoy a camel ride with your kids. They'll be able to get up close and personal with these amazing creatures while they learn all about them. They'll also be able to see some other animals, like snakes and lizards during the early morning.
Dubai Global Village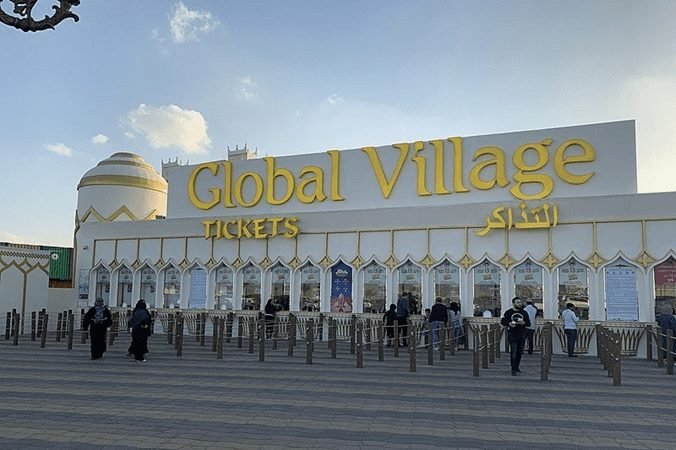 Dubai's Global Village is a showcase of the tradition and history of countries like India, Morocco, and China to 90 other countries. This 15 acre park is open all year round and has become a popular spot for tourists to explore some of the world's most famous landmarks. Experience the famous replicas of popular spots like Taj Mahal, Eiffel Tower etc.
Legoland Water Park
Legoland Water Park in Dubai is an amusement park for people of all ages. It has a water park with rides and attractions, a shopping center and restaurants. Legoland Water Park provides many entertaining experiences for families to enjoy together.
Legoland Water Park is one of the coolest places to visit in Dubai. This park is located on Sheikh Zayed Road near the Dubai Mall and Burj Khalifa. If you have kids under the age of 10 years old then they will love this place. There are many rides that are specially designed for children such as Log Flume, The Dragon Coaster, and Super Slide. You can also rent out bicycles if you want them to ride around the park on their own instead of riding around with you all day long which would be very tiring for them!
Hope the above list of attractions will save your time and effort to find the best kids friendly places in Dubai. Enjoy your tour!
Apart from that if you are interested to know more about Toddlers in Dubai than visit our travel category