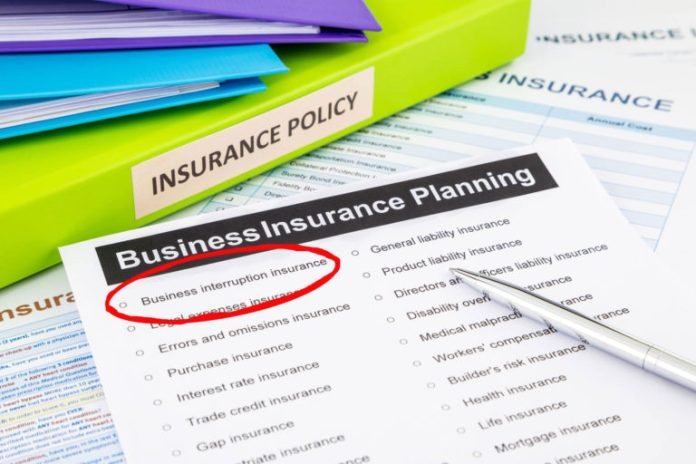 Last Updated on August 15, 2023 by asifa
Business interruption insurance claims are often helpful when your business has suffered physical losses due to unforeseen events, like natural disasters, pandemics, or theft. Recovering your damages with your insurance company can be an ordeal if you don't understand what you deserve. The following five types of physical losses are typical in business interruption insurance claims. Understanding how they work can help you make more informed decisions about your claim and how to deal with the insurance company when they refuse to pay out on your claim.
Claims for Lost Profits
When your business sustains property losses and suffers interruption to its business as the result of a disaster, you may be able to recover lost profits. You can make a business interruption insurance claim for lost profits if you cannot operate due to physical damage or destruction sustained by your place of business. Your insurer will then reimburse your financial losses associated with such events, including COVID-19 interruptions.
The reimbursement amount depends on what you would have earned had it not been for the disruption in operations. However, to ensure you receive what you deserve from your insurer, it's crucial to contact Business interruption attorneys immediately after experiencing a loss caused by COVID-19. These experienced lawyers know all the ins and outs of this type of coverage, so they'll get you the settlement you need without any hassle.
Cost of Maintaining Employees
Maintaining employees is the costliest claim you can make from your business interruption insurance claim due to COVID-19. If COVID-19 causes your business to shut down and you need to pay employees while out, your business interruption insurance policymay cover the cost. That is typically in wages, benefits, and other expenses necessary for their care.
If you have employees to maintain even after an interruption due to COVID-19 or other pandemics, it's worth looking into this type of coverage for your business interruption insurance policy. Your business interruption lawyer should be ableto determine whether you qualify and guide you on how to file this claim.
Taxes Coverage
Businesses must continue fulfilling their tax obligations even if they are not operating. Fortunately, you can use your business interruption insurance claim due to COVID-19 as an additional source of income while your business is closed. The coverage helps companies to avoid late payments and penalties for unpaid taxes. The insurer will pay any business taxes due during the period the policy was in effect. That way, the insured is safe from any penalty they may incur for failing to file or pay on time during this period.
Claims for Fixed Costs That Continues Even After Closure
Business interruption insurance covers lost profits and expenses incurred by the business, such as rent or utility bills. Suppose the company occupies a rented space even after closure due to COVID-19. As such, you may be able to recover costs for rent payments that would have been due on the premises even if the business had closed. Companies with higher fixed costs or expenses may find this coverage particularly valuable.
Contacting an experienced lawyer in matters of business interruption claims is crucial when dealing with these types of cases. These professionals will help determine the severity of your claim and what it is worth. Additionally, they can help you create a strategy that will give you the best chances of success while being cost-effective.
Conclusion
Business interruption insurance claims can help to protect your business against any financial losses resulting from an accident or natural disaster like COVID-19. A common occurrence that can cause significant disruption for companies is when a pandemic causes people who work in your field to remain at home. One such event was due to the avian influenza virus and COVID-19, leading to various business interruption insurance claims. However, contacting an experienced business interruption lawyer is key to finding whether there are any exclusions in your policy that will limit what you can claim back and help you achieve your best compensation.
Apart from this if you are interested to know about Customers Into Your Business then visit our business category.