Last Updated on September 15, 2022 by admin
Hollywood experienced a major setback due to the COVID-19 pandemic. The good news is that the pandemic is quickly ending. People are getting back to work and Hollywood is going back to business. Studios are ramping up their productions to ensure they can make up for the lost time. Fans will be able to enjoy numerous new movies in the months ahead. Nevertheless, some have been hyped more than others. What are the biggest upcoming movies that fans shouldn't ignore? Below, readers will find out about upcoming movies that will likely be big hits.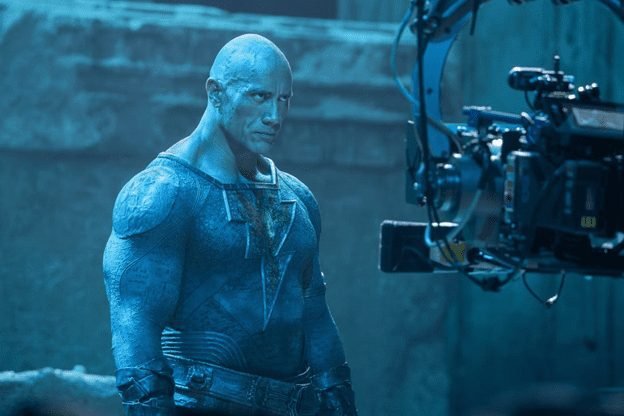 The Batman
First and foremost, fans should consider watching the upcoming Batman movie. The Batman will be released in the United States on March 4, 2022. It has been advertised extensively and many expect it to be one of the biggest movies in recent years. The movie follows Batman as he travels into the underworld of Gotham City to track and stop a sadistic killer. As he begins uncovering the evidence, he'll have to develop new relationships to deal with the evil mastermind. Batman will attempt to end the corruption that has hurt the metropolis for many years.
The movie is directed by Matt Reeves while the music was composed by Michael Giacchino. The Batman has already received high marks from top industry critics. The film stars Robert Pattinson, Paul Dano, Barry Keoghan, and Zoe Kravitz. Fans shouldn't miss this fantastic movie. It isn't going to disappoint.
The Adam Project
Some people want to watch a fun movie with their family members. If you fit into this category, you may want to watch The Adam Project. The movie will be released on March 11, 2022. Thankfully, you don't have to leave home since the movie will be available on Netflix's streaming platform. The science-fiction film stars Ryan Reynolds, Jennifer Garner, Mark Ruffalo, Zoe Saldana, and Walker Scobell. The film follows a time-traveling fighter pilot named Adam Reed. He lands in 2022 and has to team up with his 12-year-old self to save the future.
At one time, the movie was called Our Name Is Adam, and Tom Cruise was going to play the main role. However, it was moved to Netflix in July 2020. Filming took place in Vancouver, British Columbia. The film's music was composed by Rob Simonsen.
Doctor Strange In The Multiverse Of Madness
Doctor Strange has become one of Marvel's top characters in recent years. Now, he is going to star in a new movie called Doctor Strange in the Multiverse of Madness. It is expected to be available on May 6, 2022. It was directed by Sam Raimi with Kevin Feige producing the movie. The story was created by Stan Lee and Steve Ditko. It is a sequel to the 2016 film Doctor Strange. Benedict Cumberbatch plays the lead role. Other stars in the movie include Elizabeth Olsen, Benedict Wong, and Rachel McAdams. The story takes place after Spider-Man: No Way Home.
Doctor Stephen Strange will have to team up with new and old allies to combat a villain in the multiverse. Fans have been excited about this movie since a teaser video was released during the Super Bowl. สล็อตรวมทุกค่าย. Consider enjoying these games after the movie.
Avatar 2
Avatar was one of the biggest hits when it was released many years ago. Many have been expecting a sequel. It was believed a sequel would come much sooner. However, this hasn't happened due to several setbacks. Now, the movie is going to be released in December of this year. Once again, it is directed by James Cameron who helped make the first movie so great. It has a budget of more than 250 million dollars. Sam Worthington, Zoe Saldana, Stephen Lang, Vin Diesel, Edie Falco, and Kate Winslet are expected to be in the sequel. In 2006, Cameron confirmed he intended to make sequels to Avatar if the film was successful.
In August 2017, the shooting started in Manhattan Beach, California. As for Avatar 3, it will be filmed in New Zealand. Filming for the first film took three years and finished in September 2020. Now, fans will need to wait for the money to be released. Although it is still a few months away, you can guarantee that Avatar is going to be a major success when it is released.
Read more: The Complete Guide for the Smoothest Industrial Move