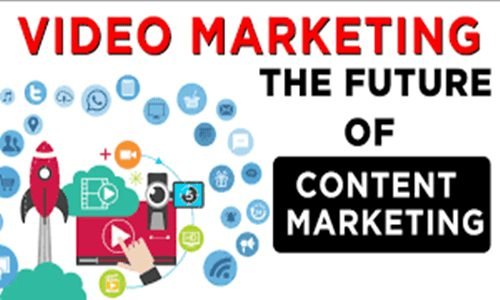 Last Updated on April 11, 2023 by
Video content marketing is becoming more and more popular each year. In fact, over 86% of marketing professionals today are using video content as a marketing tool to attract new customers.
You're missing out if you're not using videos in your marketing strategy. Video content marketing is key if you want to build a successful business in 2022.
Below are eight video content marketing ideas that you can use to boost your business today.
1. Client Testimonials
Video is a great way to show off your products or services. And what better way to do this than using client testimonials? Consider posting videos featuring happy clients talking about how much they love your products and services.
Such videos are likely to encourage other clients to reach out and get in touch with you. They can also help build trust and credibility for your business, earning you loyal clients.
Client testimonials also have the added benefit of helping to boost your SEO. Think about it: you're creating another video with keywords related to your niche that people are likely looking for on YouTube and other search engines.
So yes, client testimonials can help build credibility for your business while also boosting traffic to your site.
2. Behind-the-Scenes Videos
People love getting a peek behind the scenes of their favorite businesses. Why not give them what they want by creating videos that show how your products are made or how your services are delivered?
Behind-the-scene videos are a big hit today because they allow you to improve your relationship with your customers. They also help promote your business, products, or services in a fun and engaging way that people will love watching.
You can use these videos to showcase how passionate you are about your work, which can help attract new customers. And who knows? You may even get some customers who want to work with you behind the scenes.
3. Product Demos
If you're looking to sell a product, video demos are the way to go. You can create animated product demo videos showing potential customers how to use your product. You can also post video tutorials showing all the amazing features of your products and services and how they can benefit the customer.
Video demonstrations are also great for building trust. By seeing your products in action, people are more likely to trust that they're worth their money. This is a great way to set yourself apart from the competition and increase your sales.
4. Livestream Videos
If video content marketing is one of the most important aspects of your marketing strategy today, then video live streams are worth considering. Livestreaming video is one of the best ways to connect with your customers in a more personal way.
It also allows you to build trust, credibility, and a personal connection with your audience. They will feel like they're getting to know you better, which can encourage them to do business with you.
Live video streams are perfect for promoting events, products, or services. They're also great for answering customer questions in real-time. This allows you to connect and engage with your customers.
5. Interviews
Interviewing experts in your field is a great way to create engaging video content that will help promote your business. You can interview people about their work, how they got started, or any other topic that would be of interest to your audience.
Such videos are not only interesting, but they're also educational, which can help attract new customers. Video Interviews are great because they allow you to capture potential customers' attention by showing off your industry knowledge. They also allow you to connect and engage with other people in a more personal way, helping them feel like they're getting to know you better as a person.
6. Educational Videos
Create informative, educational videos that teach people about topics related to your industry or niche. You can share these videos on your social media platforms, where they'll be seen by thousands of people every day.
Educational videos are a great way to market your business. They also help your audience learn new things. By providing them with valuable information in the form of video content, you can encourage them to do business with you.
When creating educational videos, be sure to make them fun and engaging. This will help keep people's attention focused on the video, which is what you want.
7. Work With Influencers
Influencers have a large following on social media platforms like Instagram, Facebook, and Twitter. They often share their opinions about different topics on these platforms.
Working with influencers is an excellent way to promote your business because you'll be able to reach a larger audience than if you were working alone.
Before choosing an influencer to work with, do your homework. Ensure the influencer is popular and has a large following. You should also ensure that the influencers are knowledgeable about your industry so that their opinions will be valuable and helpful to potential customers.
8. Create TikTok Videos
TikTok is a great social media platform to incorporate into your content marketing strategy. The platform allows users to share short videos with their followers.
The app is extremely popular, with over one billion users worldwide. Start creating short videos about your business offerings and sharing them on TikTok.
If you're new to TikTok, consider buying views, likes, and comments to help boost your popularity. Ensure you buy TikTok views from reputable websites such as Celebian.
Are You Ready to Incorporate Video Content Marketing Into Your Strategy?
Video content marketing is a great way to reach and engage with your audience. Videos also offer brands endless possibilities to market their products and services. As long as you keep your target audience in mind, you can create video content that will help promote your business.
The seven video content marketing ideas listed in this post are a great place to start. Use them to help you develop creative and interesting videos of your own.
If you would like to learn more about video content marketing, check out other blog posts on our website.
Apart from this if you are interested to know about Tips For TikTok Marketing To Elevate Your Success then visit our technology category.