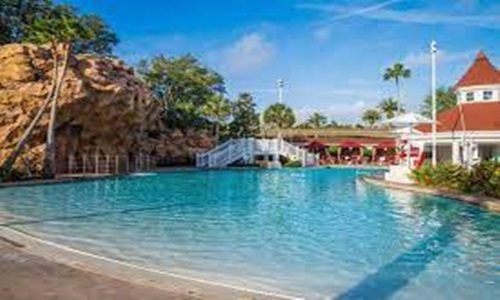 Last Updated on August 9, 2022 by
You sat through the whole presentation and thought buying a timeshare was a great investment! Now, you're one of the 9.9 million American households that own some kind of timeshare product.
The problem is that you're spending all this money on a vacation spot but you haven't had time to use it. It's like throwing money into the ocean!
We gathered our favorite things to do with your vacant vacation timeshare. Keep reading to learn how to make the most out of your timeshare when you're not using it.
Change Your Destination
Sometimes plans change and you're stuck trying to figure out what to do with your timeshare. Instead of wasting that money, see if you can transfer the reservation to a closer property. 
For instance, if you can't go out of town for your vacation, you can turn it into a stay-cation instead! Find a nice local timeshare property where you can still take advantage of your vacation time.
Rent the Vacation Timeshare To Someone Else
One way to recoup some money from your unused timeshare is to rent it out to someone else. Try putting your timeshare up on a site advertising timeshare vacation deals to people who don't own a timeshare of their own.
Many properties also have programs where they will find renters for you. Make sure to let them know what days you want to rent out as soon as possible for the best chances of filling the vacancy.
Offer Open Weeks To A Timeshare Exchange
Another option is to join a timeshare exchange program. This allows you to save up your unused weeks for up to 2 years. Then, when you're ready to vacation, you can redeem the weeks at any of the properties they're affiliated with.
Keep in mind that this program will cost a small annual fee. So, if you don't use those weeks within the 2 year period, you're wasting even more money than letting the rental sit vacant in the first place.
Sell The Timeshare Outright
If you're in a financial bind or if you no longer want to use your timeshare, you might want to sell it. But, if you're not careful, you could pay exorbitant fees or get scammed by a third party.
Look for reputable companies who can help you instantly sell DVC (Disney Vacation Club) or other timeshare products. Or, you could list your paid-off property on the timeshare resale market.
When Life Gets Tough, Take A Vacation
We live busy lives and many people find it hard to squeeze in a vacation. But, it's important to take a self-care break to prevent burnout.
If you can't use your timeshare, you don't have to let your rental sit vacant. Consider trying these methods to make the most of your timeshare when you're not on vacation.
We hope you enjoyed reading this article and that you learned all about what to do with a vacant vacation timeshare. If you're looking for more helpful articles about lifestyles, finance, and more check out the rest of our blog today!