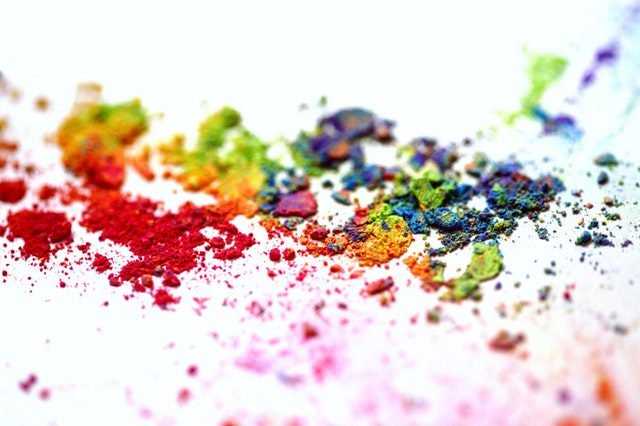 Last Updated on June 30, 2023 by
It's not always easy to match furniture set to existing room décor or to choose other furniture that you are confident fully matches your new living room set. But these six simple strategies will help you find workarounds for even the most unmatchable colors.
1.Two Bases and a Neutral
If you have the time and inclination to change your living room set, start by selecting three colors as the foundation of your color palette. Your neutral tone will literally set the tone for your entire space, either cool or warm. To this neutral, you'll add two base colors. The sky is the limit when selecting these colors, just remember that you must live with them later!
Usually, it makes sense to paint with your neutral tone. However, you can also use this neutral for a furniture set or another large element, like a rug, which will tie together the two base colors throughout the rest of the room. A complete furniture set is another good foundation and can serve as either a base color or as your neutral. This strategy is particularly helpful for avoiding "matchy-matchy" rooms where the design appears forced or overly simplistic.
2.Don't Try for a Perfect Match
When pulling together mix and match furniture, don't try to achieve an exact match. A near-match will never look quite right. Instead, aim for graded tones or complementary colors. If you are hoping to match a tone, it's a good idea to bring along a picture or color swatch. Keep in mind that you can get away with slightly off colors when the style or materials of pieces do fully match, helping them feel more like an intentional set.
To choose complementary colors, you can use a simple online color wheel as a cheat sheet. But don't be afraid to go off the wheel. As long as you stick to a limited pallet of only a couple of colors, you can push the "matching" envelope. Browse colors and shop living room set online.
3.Go Bright or Black and White
A great way to avoid matching issues is by leaning into color chaos. Depending on your style, you might choose a riot of bright jewel tones to create a playful atmosphere or a more austere greyscale for a sleek and polished look. When in doubt, neutrals allow you to emphasize other feature pieces. If you have a work of art or sculpture, or even a loud statement piece of furniture, toning down your other furnishings gives that element more room (pun intended) and allows it to remain a focal point rather than competing for attention.
4.Pick a Pattern
If you're trying to match existing furniture, consider choosing a pattern. This is especially effective for statement pieces. Patterns allow you to pick out colors from an existing room design and reference them within, for example, a floral material without requiring precise matches. Even better, color patterns and designs will help you tie together multiple colors, making the rest of the room feel more cohesive. If you're on a budget, this approach is particularly useful since it dramatically expands your options.
If a patterned loveseat isn't quite your speed, you can also use art or other displays to serve the same purpose. In smaller apartments, for instance, it's common to have dishes on display. Pulling together colors from the rest of a room doesn't demand furniture; any décor element will do, even living ones like plants!
Read more: Efficient Fabric Patterns for Making the Best Handmade Cushions
5.Consider Your Light
Many people dismiss the importance of light when thinking about color. In fact, light is essential to our perception of color. When you think of a color as warm or cool, you are thinking about light. Part of pulling together your living space involves thinking about how these colors will interact with the lighting. Fortunately, most lamps and ceiling fixtures accommodate a range of bulbs. This gives you the flexibility to swap out your cool bulbs for warmer light that emphasizes the warm colors of your space, for instance.
Another way to amplify your light is with strategically placed mirrors. These mirrors can even increase the sense of color of a space when placed opposite to an element of that color. If the little blue pink on the end table is feeling rather overwhelmed but you haven't been able to find that precise color anywhere, consider putting a mirror up on the opposite wall to reflect more of that color back into the room. You can also use other mirrored surfaces, like glass or polished metal, to serve a similar, if more muted, purpose.
6.Accessorize
Though it sounds simple, accessories make all the difference. As part of a complete room, comfort elements are key and soft throws come with almost unlimited color matching options. Rugs and other décor are a great way to finalize a furniture match, by bringing colors from one element across to another.
Apart from that, if you are interested to know about Tips for Decorating an Apartment then visit our Home Improvement category.