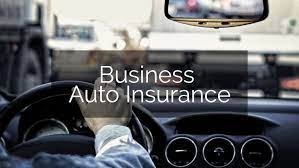 Last Updated on June 17, 2023 by
Many people think business auto insurance is only for the big shots with a vast fleet of vehicles operating daily, but that is not true. Even small businesses shouldn't forget about the importance of having business auto insurance.
Every small business out there deals with the same level of risk as big businesses since a lengthy claim payout time can spell a disaster on the firm's entire operation. Small companies with only a couple of employees shouldn't think twice before buying a business auto insurance.
In this blog post, we will look at why every firm must have commercial car insurance in Ontario and what are the risks of not having it.
But before getting into the details of why every firm should have commercial car insurance in Ontario, we will look at what is actually covered in such an insurance policy.
What's covered in business auto insurance?
Collision coverage
Bad weather, drivers losing their focus, or a reckless motorist on the street, there can be many reasons for an accident. Luckily, you can keep yourself financially protected if you have business auto insurance.
Comprehensive coverage
A tree falling on a truck, vandalism, and even theft are covered under a commercial auto insurance policy. So, even when your vehicle is left out at night, you can rest assured that you will get compensation if you run out of luck.
Loading and unloading coverage
If any of your employees or a vehicle near your commercial automobile gets injured or damaged during loading and unloading, then you don't have to worry, as even in this case, the commercial auto insurance policy acts as a savior.
Medical coverage payments
Medical coverage payments in a commercial auto insurance policy provide coverage for the employees injured during a collision.
Why is it imperative for businesses to have business auto insurance?
Business auto insurance has been designed to protect firms of every size and type from litigation related to a vehicle incident. It doesn't matter whether the incident involves a truck being stolen from the parking lot, road accidents, or unloading accidents, a proper business auto insurance provides cover for all such issues related to automobiles. But why are small businesses asked never to skip business auto insurance?
Small businesses are constantly bogged down with a long list of expenses. Keeping customers and employees happy, having a well-equipped office, offering the best product and services is highly expensive. But you should always find a way to keep your workers, facilities, and equipment financially secure.
Commercial auto insurance can be seen as an economical monthly expense that provides you cover against the claims made by a jaywalking person on the street or a reckless motorist on the road. It makes sure that the entire fleet used by your firm keeps showing up at the business instead of ending up in the garage because of costly repairs resulting from an accident.
In addition to this, good commercial car insurance Ontario also ensures that your employee's medical expenses are taken care of when they are injured while driving. No one indeed wishes to deal with any of the situations mentioned above, but some things are inevitable. The future is unpredictable, but you can at least have a financial cushion to deal with the financial falls in the future.
Suppose you are running a business and your firm relies on vehicles. In that case, you must go for a commercial auto insurance policy from My Insurance Broker. It will give you financial peace, and you can be sure your fleet of vehicles returns to the business every day without ending up in the garage because of legal or financial restrictions.
Read More: What Makes a Good Auto Provider Directory
Apart from that, if you are interested to know about Promote and Grow Your Taxi Business then visit our Technology category.