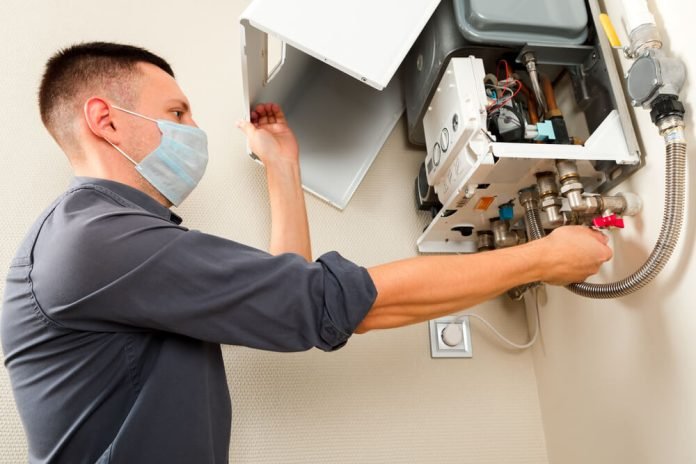 Last Updated on July 11, 2023 by
A boiler installation is a significant investment for any homeowner. Not only does it provide heating and hot water for your home, but it can also impact your energy bills and the overall comfort of your living space.
That's why it's essential to choose a reliable and experienced boiler installation company to ensure that your investment is worth it. Here are some things to look for when choosing a boiler installation company.
Tips When Choosing a Boiler Installation Company
Licensing and Certification
The first thing to look for when choosing a boiler installation company is whether they are licensed and certified. A reputable company will have the necessary licenses and certifications to operate in your area and will provide proof of their qualifications upon request. This ensures that the company has met the necessary requirements to perform boiler installations safely and correctly.
Experience and Expertise
Another crucial factor to consider is the company's experience and expertise. Look for a company that has been in business for several years and has a proven track record of successful installations.
Additionally, check to see if the company has experience with the type of boiler you want to install. Different types of boilers require different installation techniques and expertise, so it's important to choose a company that is knowledgeable and experienced with your specific needs.
Reputation and Reviews
The reputation of a this company is also critical when making your choice. Look for a company with a positive reputation in the community and check online reviews and ratings from previous customers. This will give you an idea of the company's reliability, professionalism, and overall quality of service.
Warranty and Guarantee
A reputable boiler installation company will offer warranties and guarantees on their work. Before hiring a company, ask about their warranty and guarantee policies. A good company will stand behind their work and offer a warranty or guarantee to ensure that their customers are satisfied with the installation.
Pricing
Finally, it's important to consider the pricing of the boiler installation company. While price shouldn't be the only factor in your decision, it's important to choose a company that offers fair and transparent pricing.
Be wary of companies that offer significantly lower prices than their competitors, as this may be a sign of poor quality work or hidden fees. Additionally, ask for a detailed quote that includes all costs associated with the installation, so you can make an informed decision.
Conclusion
In conclusion, choosing a boiler installation company is a significant decision that should not be taken lightly. Consider the company's licensing and certification, experience and expertise, reputation and reviews, warranty and guarantee, and pricing before making your decision.
By doing your research and choosing a reliable and experienced company, you can ensure that your boiler installation is done safely, correctly, and efficiently.
Apart from that, if you are interested to know about How to choose a new boiler? A homeowner's guide then visit our Home Improvement category.