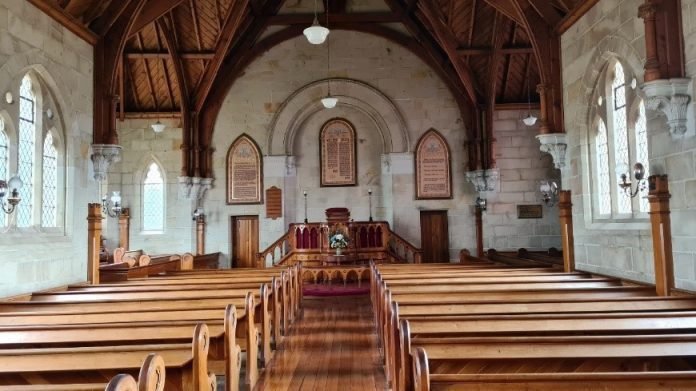 Last Updated on September 9, 2023 by asifa
Photo by Nico Smit on Unsplash
Churches are places where people can gather for spiritual connection, prayer and community engagement. Sacred gatherings, worship and other religious activities such as weddings, baptisms and funerals are other reasons people use a church.
With so much going on in a church, it's vital to have the right insurance coverage to protect yourself and staff working in the ministry as well as the congregants and visitors. Taking out church insurance protects all assets including buildings and grounds in the case of theft, damage or loss.
When you're considering taking out insurance for your church, make sure you ask the right questions to get the best cover for your ministry.
5 Questions to Ask When Looking for the Right Church Insurance
1. Does the Insurance Company Understand the Unique Needs of a Church?
When looking for a company to help you with your specific coverage needs, find out if they specialise in offering insurance for churches. While most insurance coverage is similar for all industries, you want to ensure the insurer can take your church's unique needs into consideration.
Working with a company that understands church life and what it entails goes a long way to giving you exactly what you need. Experts in this sector can advise you on where you need insurance and protection, especially in areas you haven't considered. Dealing with an insurer that understands the challenges unique to churches will give you peace of mind you're taking out the right insurance.
2. What Basic Insurance Should a Church Take Out?
While every church is different, the basic insurance package should include the following:
Building and content insurance: Protection against any damage or physical loss to your church property.
Public and products liability insurance: Coverage against personal injury or loss or damage of properties to third parties who fall under the church's responsibility.
Workers' compensation: Essential for covering any medical expenses or treatment related to a workplace injury.
Depending on the type of activities that take place at the church as well as those away from the ministry, other types of insurance should be considered.
3. What Other Types of Insurance Cover Should a Church Have in Place?
Having a basic insurance package protects your church in many situations. However, an insurer should perform a full assessment of all the activities taking place in your church and advise on additional protection if necessary.
Other types of insurance cover for churches could include:
Corporate travel: If your ministry works in other locations or attends conferences or training workshops that requires travelling, you need to take out travel insurance.
Professional indemnity: Dealing with people especially in a vulnerable situation runs the risk of being accused of not performing your task properly. Getting protection against claims for damages incurred because of breach, act or omission of professional duty will cover you and your staff against legal costs.
Church vehicles: If your church owns buses or other vehicles they need to be insured against loss or damage.
Insurance for pastors: You can get 24/7 protection for pastors against accidents and illnesses. You can have peace of mind your church leaders get the right cover when they need it most!
The right insurer will point you in the right direction and advise whether you need additional insurance cover besides the basics.
4. Does a Church Need to Take Out Insurance When Renovating or Building on Site?
If you're planning to do any extensive renovations on the church grounds, it's essential to take out construction insurance. This offers protection against loss or damage incurred to buildings or grounds during renovations.
This insurance cover will also protect the church should the ministry decide to add new buildings to the property. Construction work can lead to destruction or loss to existing properties, resulting in unexpected additional costs. Taking out construction insurance will mitigate these costs.
5. Does a Church Need to Get Insurance for Volunteer Workers?
If your church has a team of volunteer workers helping out with various tasks, you need to take out personal accident insurance for them. Workers' compensation doesn't cover any volunteers working for the church. The church will be held liable if they're injured while on duty.
When an insurer is assessing all the activities taking place within the church, be sure to mention any volunteers assisting with tasks such as building maintenance, office duties or counselling. Having the right insurance cover in place for volunteers will protect your church against costly legal and medical bills.
Final Thoughts
You may know your work as a pastor or church manager back to front. But, understanding what insurance cover you need for adequate protection comes with getting the right advice from the experts. Getting the right church insurance starts when you find an insurer who understands the unique needs of your ministry.
Asking the right questions when looking for church insurance will help you explore the best protection your ministry needs. This way, you can rest assured your church and occupants are properly covered at all times. And then you can carry on with the good work you're passionate about.
Read More: 5 Tips for Finding a Church