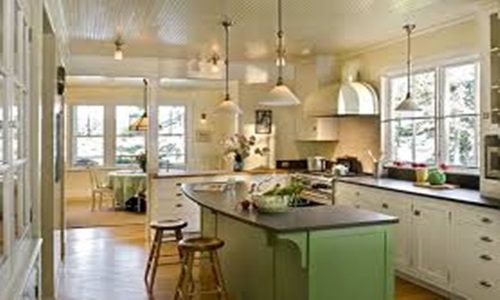 Last Updated on August 25, 2022 by rida
Window embellishment provides you privacy from wandering eyes while also boosting the decor of the room. These are both practically useful and aesthetically appealing. Window treatments are also helpful in enhancing the energy efficiency of the home by blocking winter drafts from leaks and scorching the summer sun. So, when you decide to refurbish your old house, window covering should be an essential consideration of the project.
From roller shutters at Titan Shutters to sheer lace curtains, there are numerous varieties of window coverings available in the market. While most of them serve their practical purposes, the decision often varies based on the interior of the house.
Whether you buy an ancient home or remodel your older one, choose the right window coverings for vintage home settings. If you mistakenly choose the wrong window treatment for the house, it can quickly put it off-kilter. On the flip side, thoughtfully chosen treatment can tie everything together and give your home a perfect period-inspired charm. Here are some options and ways to use them in a vintage home.
Interior shutters
Shutters are probably the oldest window treatment, so old that they can be categorized as the original window covering. These have been in use since the time of ancient Greece for ventilation, interior protection, and blocking sunlight.
Louvered shutters that used to have wide blades and a central rod to open and shut them were heavily popular in old times. You can still find these shutters with a slightly modern twist to treat vintage home windows.
Interior shutters were another type that was popular in the colonial era. Unlike other treatment options, these are used alone, especially for finer homes.
Curtains for vintage windows
Curtains were used in period homes mostly for blocking the draft and seldom for decoration. These were mostly plain with not much ornamentation which might be the reason for their practical-only use or vice versa.
However, these get a reincarnation from the European influence of the Georgian period. Curtains got an understated swag with the cascade made of expensive materials such as velvet, brocades, and damasks, particularly in affluent homes. The Victorian era brought more ornamentation to curtains with braids, fringes, metal tiebacks, etc. You can find all these options for today's vintage homes.
Using blinds
Blinds have a long history that can be dated back to ancient Egyptian times when these were made using the reeds from the Nile. Their next version has two slats with a flat cloth strip running between them. However, blinds got a major makeover with woven and aluminum blinds in groovy colors in the mid 20th century. Unlike those times, blinds are not a very popular window treatment for today's refurbished period-based homes.
Lace as window coverings
Lace has been a prominent interior decor material for centuries. However, it achieved a respectable place as a window dressing only in the 19th century. During this time, manmade lace became popular and highly admired due to the industrial revolution elevating its status as a window treatment.
Owing to their elegance and highly sophisticated look, laces are still widely used for the ornamentation of vintage homes. They are available in endless varieties and proliferate the charm of a room in no time. If you are renovating your vintage home into a royal house, lace can do wonders to its interior.
Read also: Why People Prefer to Install Shutters Instead of Curtains?