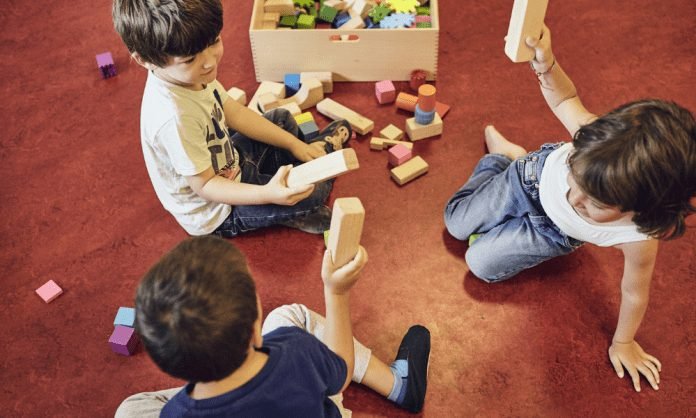 Last Updated on June 1, 2023 by
Do you wish to achieve a rewarding career in Australia? Then, to join Australia's childcare Industry must be your ultimate decision. To enter Australia's childcare Industry, you should complete childcare courses first. Remember, that as a childcare worker you should possess certain crucial traits in you. Physical fitness, committed, dedicated and ethical approaches are some of them. In return you can expect 5 of the advantages given below.
Get an amusing and enjoyable career as a childcare worker
After you complete a child care course from Australia, you can easily join Australia's childcare Industry. Rest assured that you will get a truly entertaining career over there. Kids are like flower buds. You will watch them growing and playing and reaching their academic objectives effectively. The happiness which you will get in return cannot be expressed in words. The best part is you can expect a handsome salary against your job role.
Expect flexible work timings
Generally, childcare organizations in Australia operate for 10 to 12 hours a day. Simultaneously, there is the provision of early or late arrival and even flexible shifts for childcare workers. People who want to start and finish off early will be the most benefitted. In a word, these shifts are basically rotational shifts. Parents who need to manage complex household tasks can surely avail this opportunity.
Family Day Care Educator
The job roles in the Australian childcare Industry is quite diverse. Some of the job roles even give you the opportunity to work from home. An appropriate job role can be a Family Day Care Educator. This will let them earn a fairly good salary at the same time manage their personal life.
Attainment of a progressive career
At present the childcare sector of Australia wants its workforce should perform towards certain childcare courses. These include the Diploma in Early Childhood Education and Care first. It also includes the cert 3 childcare course. This approach can be beneficial in certain ways. These firstly include ascertainment of a child support and care of a superior quality. This approach also makes the childcare personnel cumulatively knowledgeable. In return, it ensures a satisfying career and salary for the various childcare professionals alike.
Join an ever growing industry
The Australian childcare Industry is an ever growing Industry at the moment. It is also expected to develop at a pace of 20% every year. In the present world, several job roles are becoming outdated at a fast pace. On the contrary, the Australian childcare Industry is including different types of job opportunities whenever it's possible. In the forthcoming years, this sector is supposed to grow to a great extent. In fact, the need for childcare professionals in Australia will never ever end.
The takeaway!
So, after reading the Para given above what conclusion did you come up to? Well, the bottom-line is joining the Australian childcare sector means ensuring a progressive career. So, hurry! Join the fastest growing industry i.e. the childcare sector of Australia.
Witness th3e comprehensive growth and development of children
Nothing can be a better experience apart from watching kids grow and develop. By working as a childcare worker, you get the opportunity to do exactlythis. You can see how little children are prospering gradually and becoming more confident with time. What's more, you also get the scope to see them develop as self-reliant learners. In fact, there are many educators who are already enjoying a fulfilling career in Australia's childcare sector.
The viewpoint of successful childcare educators
These already established childcare educators have a really unique viewpoint about the childcare Industry in Australia. According to them it's the actualization of the most gratifying career one can ever expect. These people have already attained a wide range of skills and knowledge in it. In short, it can be said that you can witness your heyday by working as a childcare worker in Australia.
A look at some benefits in a nutshell
Apart from some of the benefits given above there are some other benefits too of joining the Australian childcare Industry. These include the following:
Straightforward learning methods: No matter which childcare course you are studying, you can always expect a straightforward learning procedure. You can study some of these courses through governmental aids as well. In fact, a few of these courses are offered online too. People with familial or other commitments can benefit the most by studying these courses.
Childcare skills are the most sought-after now:A statistics of the Australian Federal government has proved that childcare professionals are in the greatest demand in Australia presently. This is all because of the increasing number of working mothers and childcare centres in Australia.
To get any of the benefits stated above join Australia's childcare sector as soon as possible. Before that complete the certificate 3 in childcare any other childcarecourse properly from a reputed Australian college/university.
Read More: 11 Demonstrated Homeroom The Board Tips for Preschool Educators
Apart from that, if you are interested to know about Eco-Friendly Children's Toys then visit our Lifestyle category.