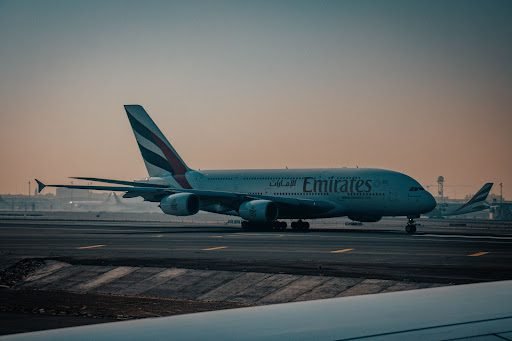 Last Updated on August 1, 2023 by
Dubai, the epicenter of global trade has become popular with investors all around the globe. New and existing businesses all over the world are seeking out how to setup a freezone company in DAFZA.
It is because businesses want to invest in a prestigious, advanced and innovative free zone in the UAE, and the Dubai Airport Free Zone is one of them.
The Dubai Airport Free Zone
DAFZA has become an ideal business hub in the Middle East as it has provided a friendly business environment for its clients. It offers its clients tax exemptions, the best infrastructure, repatriation of full earnings, outclass facilities and total ownership of the company.
Businesses are able to perform their trade activities efficiently and effectively in the strategic location DAFZA is located. It is the fastest growing economic growth platform globally, which is why it has become the most attractive business environment for businesses.
Benefits of the Dubai Airport Free Zone
DAFZA facilitates businesses with many benefits and incentives which is why people are keen on grabbing an opportunity to set up a company here. In the entire Middle East and North African region, DAFZA is known as the biggest and fastest growing economic free zone.
It can provide companies with a Dubai General trade license, with which businesses can perform their trade activities in Dubai. DAFZA is more than just a strategic business location. It offers the following incentives and advantages:
Key Benefits
The Dubai Airport Free zone has an excellent location which gives its clients adjacency to the Dubai International Airport. It has the latest facilities and infrastructure at an affordable cost.
The registration process of the Dubai Airport free zone takes very less time for customs processing and paperwork. It includes all the support and administrative services.
Clients look forward to setting up a business in DAFZA as it offers an easy and uncomplicated documentation process and license registration. The Dubai Airport free zone has the world's best business amenities, the latest business centers and an investor centric management.
It offers rapid cargo clearance which is a great incentive for companies that involve business activities such as logistics. Moreover, if clients have any queries, DAFZA has 24/7 customer service and helplines. It has a dedicated logistics center as well with high-end security for 24 hours.
Exemption of Taxes
One of the biggest advantages that Dubai Airport free zone offers is 100 percent tax exemption for corporate, and personal income as well as imports and exports. This is a major reason businesses look forward to investing in DAFZA.
Incentives for investment
DAFZA offers excellent incentives for investors to invest their capital in setting up companies. You can get full ownership of foriegn companies, with no currency restrictions. Moreover, they offer 100 percent profits and capital repatriation.
High-end Services
Apart from so many encouraging benefits, DAFZA offers a comprehensive setup. There are executives that help companies in the incorporation process irrespective of which stage they are at.
They help in determining the type of formation the business requires, providing legal consultation and regulations compliance. DAFZA ensures your business ultimately gets the service or trade license you have applied for which most free zones do not ensure.
Dubai Airport free zone offers operational services like leasing options for fully serviced industrial and office units as well. So once you set up a company in DAFZA, you can take help from them for leasing an office or industrial unit.
Sometimes, visas can be a hassle because DAFZA also gives visa assistance to businesses who want to set up a company there. They will be willing to assist you with your staff and family sponsorship.
Conclusion
Dubai Airport free zone is the ideal business environment any company would want. In today's time, it is a wise decision to set up a company in a free zone that offers so many amenities and facilities at an affordable price. The cost may seem expensive to you at first but if you analyze what facilities and benefits you will be provided, you will realize it is worth the money. Especially, if you are a trading company, you can easily apply for a trade license with DAFZA. However, a trade license renewal fee will be charged but it will be nominal.
In short, DAFZA is the perfect free zone option for any business to invest in.