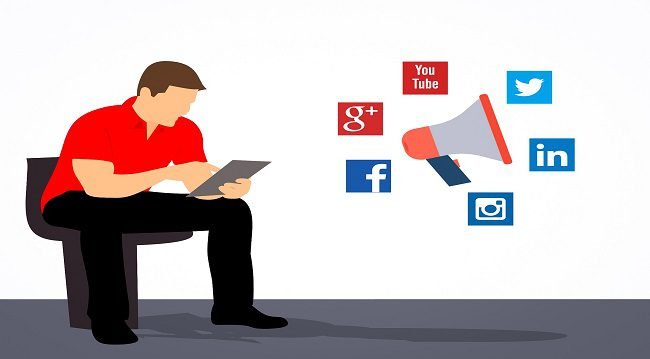 Last Updated on March 5, 2023 by asifa
Advertising technology, also known as AdTech, describes a series of applications to streamline complex processes of advertising tasks. It also enables brands to make the best use of
the budget and maximize ROI.
Advertising technology includes software or tools that almost all advertisers use in the advertising sector to target audiences, deliver campaigns, and analyze campaign data. AdTech enables you to deliver targeted digital ads to consumers and create data-driven strategies to match the target preferences of the audience.
For achieving greater efficiency, real-time analysis & optimization, AdTech is helpful to all the advertisers, brands, and agencies. Advertising technology helps marketers to improve omnichannel engagement across many channels.
AdTech is the umbrella term that encompasses programmatic technologies to enhance the media buying process. It uses automation and methodologies to deliver the right content at the right time to the right consumers. This way, it helps reduce wasteful spending.
AdTech supports influential data and allows agencies to make wiser placements & position advertisements effectively. It is also a logical next step that helps the agencies to use high-level data and technology.
AdTech's are highly impacted and integrated, which redefines the planning and strategies of agencies. It gives businesses the knowledge to make daily tasks more efficient. Advertising technology has a bird's-eye view to boosting every kind of active process.
To understand the value of AdTech for online advertising technology and to know the compelling reasons regarding why does AdTech matter to digital advertising, keep reading this blog: –
1. To integrate toolsets into systems:-
Are you a part of an advertising agency or a business? Or are you looking for an advertiser like Evan Rutchik? If yes, you should first know the most notable advantage of AdTech that enables you to combine your advertising tools into a single system.
The first example is: -A droll helps you log in to your social media accounts and display your network account. This way, you can save an immense amount of time, manage all your online advertising campaigns, and optimize these campaigns' productivity.
The second example is MarketingCloudFX, which supports your advertising efforts. Last but not least, the call tracking device enables you to track calls from your paid advertising efforts such as-PPC-pay-per-click and to view data from lead generation forms on your website in one place.
Read More: Importance of digital marketing for a new business
The biggest reason to adopt advertising technology is that it assists almost all businesses in having a centralized location for their advertising campaign data and information.
2.) To track users from one device to another: –
Most users perform online tasks on one device and finish them on another. This way, a big challenge arises for the advertisers. It becomes very difficult for the advertisers to decide whether the user is on a laptop or using a smartphone. In such circumstances, Google offers you cross-device tracking to resolve this hurdle.
Tapad is also a kind of tracker in AdTech platforms that utilizes a digital ID and a hub of big data. In addition, it also helps you to track the movement of users across devices. Tapad helps your business understand its target audience & user behavior and provides insight into the effectiveness of advertising and even marketing campaigns.
For selling and purchasing cars, Autotrader is an online marketplace that boosts its reach with Tapad. In addition, it enables you to reach more valuable audience members across devices and eliminate all the wasteful actions that affected past campaigns.
3.) To optimize bids for maximum ROI: –
AdTech ensures you the best amount of bidding and enables
you to monitor the performance of your campaigns from Facebook to Google. It saves your company from all the inverse effects and reaches the bottom line.
.
Media Math is one of the most popular applications or DSP-demand-side-platform of the advertising technology through that all the businesses optimize their bids. This way, it helps you make smart bids through algorithms and proprietary data that determine the worthy impression of your company.
Media Math is a type of AdTech that eliminates a time-consuming task from your calendar and optimizes your ROI- return on investment. It provides your company with the funds to expand its advertising efforts, departments, etc.
Media Math is worth noting as the type of technology that benefits smaller businesses and large ones. Coca-Cola has also partnered with Media Math to utilize the campaigns of its various brands for audiences. Coca-Cola has not only identified nine new audience profiles but also increased the success of its KPIs-key performance indicators.
To conclude, AdTech delivers a massive impact and helps businesses achieve their advertising goals, re-evaluating & optimizing their advertising efforts.
Read More: 6 Traits And Skills Every Business Owner Must Possess