Last Updated on November 5, 2023 by Asfa Rasheed
You have seen so much with your better half – good and bad times. This is yet another year of celebrating your togetherness, the moments you have spent together all these years. Your anniversary is the perfect occasion that you get to appreciate your partner to thank them for being there with you through it all.
Does your husband like to have something special on the dinner table? Why not make his favourite dish today? Or what if you could plan a weekend staycation? Well, an anniversary gift that is meaningful and well thought of is just like the cherry on the top in any anniversary date!
For your irrevocable and unconditional love, you want to give him the best you can. Behind every successful man is a woman, but you feel the opposite, don't you? He is there with you at every step of the way, to motivate you and support you. These are all the more reasons why you want him to give something memorable that he deserves for all the love he has showered on you. But you are worried and confused about what to give him. What will be the best gift for your hubby?
Don't worry anymore as we are here for your rescue with a researched list of most unique, romantic, and high-quality best gift for husband on anniversary that will be perfect for your husband. No matter you're your budget is or what he is into, we have got it all. And a personalized gift always goes far – he will think of you every time he uses it! Now, what are you waiting for? Scroll over!
Let us Do it Like the Royals!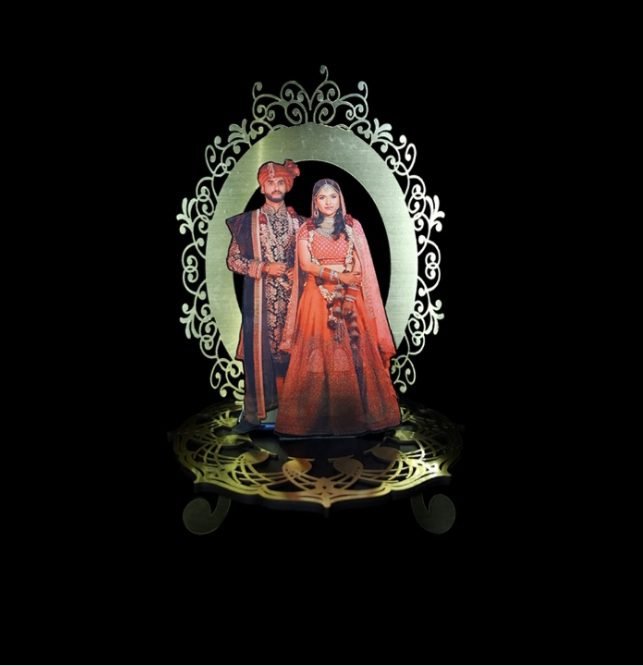 Source: fusiongifts.in
Does your husband treat you like his princess – just like those royal courts? Why not commemorate your love for him with this special customized 3D royal standee? This will show how you feel about him – he is the king of your world and you, the queen. This is the perfect gift when you want to express your love for your soulmate as it shows that you two are made-for-each-other couple who stands with each other in all situations in life.
Let us Wooden it Up with the Station!
Source: etsy.com
Do you want to gift your husband something for his workplace? Well, whether it is for his work-from-home setup or a nightstand mainstay, a personalized docking station is the perfect gift you can give him. This station is made up of 100% natural ash tree wood and you can choose the stain of your choice. It is a multipurpose station with different cabinets to hold your phone, watch, and all other stuff that he has. To top it off, you can also have your husband's initials engraved on it – for a personal touch!
Let us Get a Tech Folio!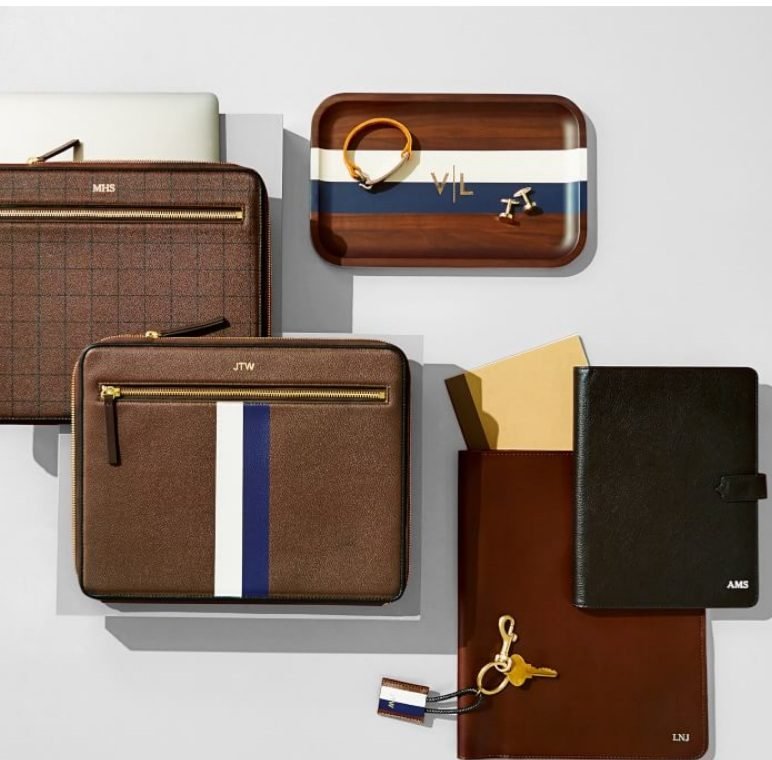 Source: markandgraham.com
Does your husband is super-organized and likes to keep all his gadgets safe and sound? Well, then the best gift for him is this luxurious leather folio that is just as protective as it is attractive. It is crafted with vegan leather and comes with a zip-around closure and an interior slip pocket that is large enough to accommodate a notebook or a tablet. You also get multiple card pockets to keep odds & stuff. It is available in multiple colors & patterns, and you can customize it with foil-debossed monogram.
Let Us Do it the Handmade Way!
Source : amazon.com
Is your husband the outdoorsy type? Well, then these hand-made forest-themed glasses are the perfect gift for him. These special glasses are screen-printed by hand in Colorado, and they are the best when you feel like having a whiskey or a bourbon on the rocks, with outdoors as view. If you plan a weekend getaway with your husband, then these will make your special date perfect. These are handmade and made with special permanent ink – that will last forever, just like your love for him.
Let Us Send a Classic Love Scroll!
Source: flipkart.com
Your love for him is ever lasting yet you are not able to describe them in words when it comes to expressing your feelings. This is the occasion where you need to say those words you have kept for this day for so long. What if you find the perfect and romantic way of pouring your heart out to him? A love scroll – how does it sound? Yes, you can put what you want to say on this customized love scroll – it is unique and special!
There are many options that we have shared with you for the best anniversary gifts. However, you are the one who decides what to choose on this special day. Look for unique gifts that somehow match with his personal interests and passion. Also, you can never go wrong when it comes to a personalized gift that is tailor-made – just for him! Always remember to cherish your time with him and making it special with a token of appreciation – a gift for the anniversary!
Read More: Brilliant Bouquets To Dazzle Your Partner