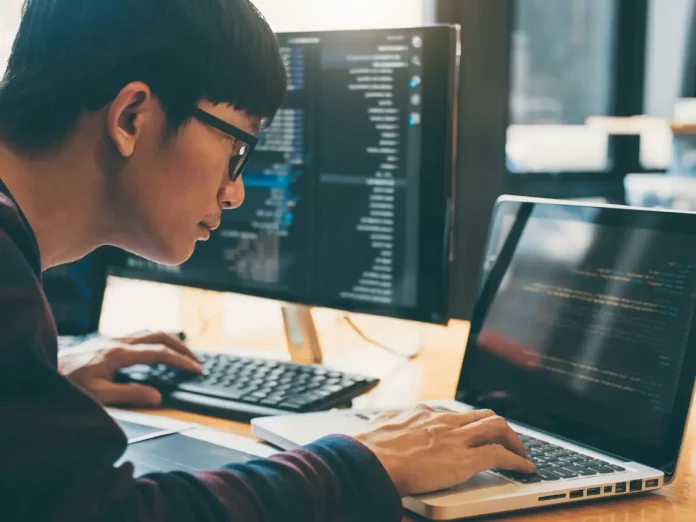 Last Updated on June 1, 2022 by azamqasim
Looking for your ideal IT job path? Want to know which computer occupations will be in high demand, pay the highest wages, and have the most prospects for promotion once you complete your training? The data structures and algorithms course is something you shouldn't miss out on.
These Eight computer jobs will expand the fastest, pay considerably above the national average, have the highest employment rates, and offer a variety of advancement options.
1.IT Security Specialist
Year after year, IT leaders report actively recruiting people with information security expertise but having difficulty finding qualified candidates.
This represents a fantastic chance for technology professionals to upgrade their cyber security knowledge and credentials. IT operations security, safe web and mobile application development, risk management, information assurance, network security, and cloud security are among the most in-demand computer security talents.
2.Mobile Application Developer
This rising demand has resulted in one of the most significant IT skills gaps ever identified – there are just more mobile application development job openings than competent developers to fill them.
Google's Android and Apple's iOS (iPhone, iPad, and Apple Watch) platforms will continue to provide the largest chances for mobile developers – see this graph for a detailed breakdown of mobile OS market share.
3.Software Engineer
Software engineers will be in higher demand as technology advances and software becomes more widely used. For example, the increased adoption of cloud technologies is increasing the need for application software developers who can create safe and scalable cloud applications.
4.Video Game Designer
As smartphones and tablets continue to transform how video games are played, game designers with mobile development experience will be in high demand. Employment opportunities for game designers will also benefit from evolving technology and increased demand for augmented reality (AR) and virtual reality (VR) apps.
5. Computer Systems Analyst
As organisations' reliance on technology grows, computer systems analysts will be needed to improve the efficiency of existing technologies and design new ones.
As aggressive government regulations and financing campaigns continue to promote advances in electronic medical record (EMR) use, electronic prescription services, and other health-centric software projects, health care is a crucial market for systems analyst job development.
6.Web Developer
Every year, a record number of firms put their products and services on the Internet. Web developers and designers will have more career prospects as the number of products and services available online grows.
As businesses seek to engage a new generation of customers and gain a competitive advantage in this quickly increasing field, the proliferation of social networks will increase demand for web developers.
7.Health Information Technician
Health care will generate more new computing employment than any other industry until 2025. Government mandates and financing incentives for medical practices adopting centralised electronic health records are driving extraordinary hiring of health information technologists who have been trained and certified in these new technologies.
8.Technology Manager
Information technology managers' job growth is directly related to the growth rates of the IT workers they supervise. Record-breaking growth in a wide range of technical positions, including software development, project management, data analytics, and cloud computing, is expected to continue through 2025 and beyond, fuelling the increasing need for talented IT managers. Python online course can help you Upskill your potential and widen your Carrier Scope.