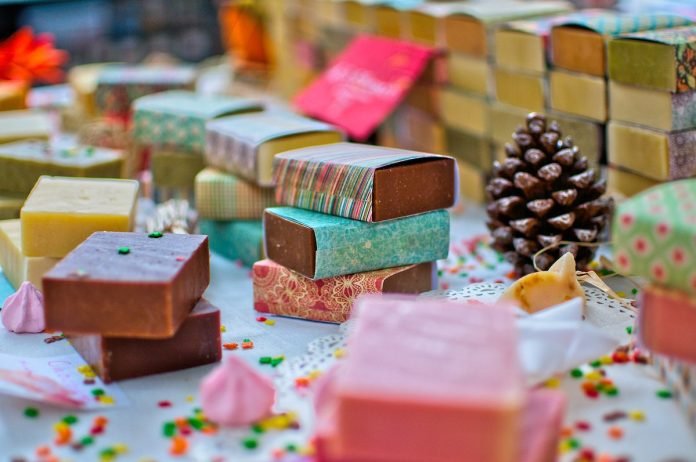 Last Updated on March 4, 2023 by
Natural soap has many benefits, especially for people with sensitive or dry skin. Manufacturers of commercial soaps often neglect to add moisturizing ingredients and use preservatives that make the soap foam while leaving the skin feeling stripped, raw, and itchy.
The ingredients in natural and organic soaps are derived from nature and keep your skin soft and moisturized without adding toxic chemicals. When you pour these soaps down the drain, they won't enter the water stream, which is also better for the environment. Let's look at the four best natural soaps to buy in 2023.
Natural Soap
The basic ingredients of natural soap are oil, lye (water mixed with sodium or potassium hydroxide), and sometimes essential oils.
Most soaps on store shelves contain chemical fragrances and dyes, harmful sulfates, and non-sustainable ingredients. Synthetic chemicals and harsh active agents (surfactants) aren't found in natural soap. Natural soap is better for your skin, not just because it is highly absorbent but also because it is better for the whole body because your skin is a highly absorbent organ.
Four Best Natural Soaps
1. The Mohawk Valley Trading Company
Mohawk Valley Trading Company's handmade soaps contain no parabens, phthalates, sulfates, petrochemicals, artificial fragrances, dyes, detergents, or preservatives. Their soaps do not have any harmful surfactants, degreasers, plasticizers, reproductive toxins, pesticides, or carcinogens.
Along with goat's milk and shea butter, Mohawk Valley Trading Company also makes products from coconut oil, hemp seed oil, olive oil, avocado oil, jojoba oil, castor bean oil, and wheat germ oil.
Mohawk Valley Trading Company's natural soaps are made with beeswax, raw honey, citrus peels, spices, leaves, herbs, and other naturally fragrant botanical materials. They also offer 100% natural essential oils derived from citrus peels, flower petals, spices, leaves, herbs, and other natural aromatic botanical materials.
2. The EcoRoots Organic Body Soap
These organic soaps are made without synthetic fragrances, colors, parabens, sulfates, or animal products. In place of artificial fragrances, you get naturally scented essential oils and herbs that leave your skin smooth and nourished.
The EcoRoots product is zero-waste and comes in plastic-free packaging when you order online. The following alternative scents are available on EcoRoots: Patchouli, peppermint, tangerine lavender, lemongrass, grapefruit calendula, spearmint sage, and grapefruit calendula.
3. The 360Feel Men's Soap
An ideal choice for men who enjoy beautiful masculine scents such as pine tar, bay rum, and island citrus with sea salt. A charcoal and beeswax-based organic soap free of SLS, parabens, phthalates, and gluten. This all-natural soap is suitable for all skin types, including sensitive skin. Cold-process soap is a process that the manufacturer takes great pride in. To ensure the highest possible efficacy of the essential oils, 360Feel is made using this method.
It should not be left in puddles of water and kept in a cool, dry place when not in use. Once the bar becomes soft, allow it to age and dry for one week before using it again.
Read More: 7 Health Benefits of Drinking Hot Water
4. Crate 61: Vegan Soap
This set is the perfect way to get started with organic soaps. There is no waste in these zero-waste soap bars made from avocado grapefruit, coconut oil, lemongrass, eucalyptus mint, seaweed, and sea salt. Their smell made it difficult to choose which one to use.
You don't have to worry about applying fragrance in the morning if you forget. You will be complimented just on the smell of the soap when you use these soaps in your office. As a result of the cold-pressed olive and avocado oils, a rich foamy lather is created to moisturize and soften your skin.
What is the environmental benefit of natural soap?
Environmentally friendly soap is made from natural materials rather than synthetic ones. It is common for soap to wash off with water, carrying the soap's ingredients. Through the wastewater stream, toxins and synthetic chemicals will find their way into lakes, rivers, oceans, and other bodies of water if you use soap formulated with toxic ingredients.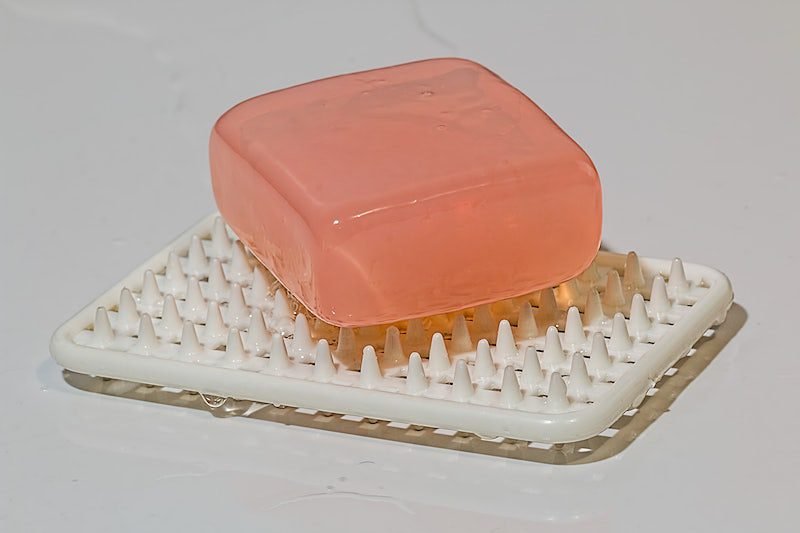 Conclusion
It is still common for traditional soaps to contain harsh antibacterial chemicals and synthetic fragrances that cause allergies and can disrupt hormones, and even cause cancer. You can also make eco-friendly soap at home if you enjoy DIY projects. Whether you prefer natural ingredients or synthetic ones, soap bars made with natural ingredients are healthier and safer for your skin.
Apart from this, if you are interested to know about Custom Soap Boxes then visit our Lifestyle category.