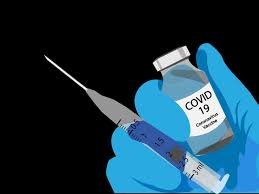 Last Updated on February 21, 2023 by admin
Across America, in March of 2020, we all saw how the world seemed to come to a complete stop.
Businesses shut down. Transportation came to a halt. And industries across the country were paralyzed due to the onset of the COVID-19 pandemic.
The healthcare industry was inundated. And this industry ultimately took the full impact of the pandemic as hospital beds began being filled across the country, and across the world. But the pandemic has also changed the face of the healthcare industry in the United States.
Normal policies that everyone working in healthcare were accustomed to suddenly began to change. And even the way nurses and physicians search for specialty jobs has changed dramatically.
Today, the healthcare industry is still recovering from the pandemic. And its impacts have changed a lot about the way healthcare is practiced in America.
Here, we'll explore how the pandemic has changed the face of healthcare across the country.
Telemedicine
One thing that everyone learned rather quickly, thankfully, was that the coronavirus is far more contagious than even the common cold. And this is largely the reason for mask mandates, vaccination urgency, and the initial shutdown of industries across the world.
As such, innovative methods were needed in order to continue business operations across the country. And one such method came in the form of remote tools.
Remote tools such as Zoom and Google Meet allowed businesses to keep operations going via a remote platform. And this was a tool also used within healthcare.
Telemedicine has become a preferred way for patients to be treated without having to set foot in a clinic or a hospital. And with the highly contagious Coronavirus, this has proved to be greatly beneficial.
With Telemedicine, certain conditions and ailments can be professionally diagnosed and treatment or medicines can be prescribed remotely. And this is an attractive option for many who have mild to moderate health issues.
While those with advanced health issues such heart problems and the like will prefer in-person visits, telemedicine offers an alternative for many patients.
Worker Shortages
One downfall for the healthcare industry due to the pandemic is the fact that many healthcare workers have become sick from the Coronavirus as a result. In fact, as of Fall in 2021, over 500,000 healthcare workers have contracted the virus.
But regardless of those healthcare workers who've fallen ill, many others have left the healthcare industry entirely in search of other employment. Additionally, others in the healthcare industry have made lateral moves into clinical settings or into administrative roles, and this has left a void where workers were once present.
Further, with the open availability of positions, many healthcare companies have brought in traveling nurses and physicians. And these contracts have kept local resources from obtaining jobs in some areas. And it has also resulted in many nurses being laid off across the country.
Vaccine Mandates
Many hospitals and clinics across the country have implemented vaccination requirements. And though not all healthcare establishments have mandated this requirement, many others have required weekly negative COVID-19 test results.
Thoughts surrounding the vaccine vary widely among the American population. And while some feel compelled to get the vaccine out of social obligation for what they feel is a morally responsible choice, others remain skeptical, or they're against getting the vaccine entirely.
This schism doesn't exist in a vacuum. In fact, within the healthcare industry there are many who are skeptical of the vaccine, or they don't want to get vaccinated at all. And this has significantly impacted the workforce within the healthcare industry as a whole in 2021.
Though mandates do exist, more and more healthcare employers are requiring the vaccine to remain employed.
The COVID-19 pandemic has drastically affected American life. And until the pandemic begins to wane considerably, we'll continue to see shifts within all industries, specifically within healthcare, in order to keep people safe and continue to run day to day business operations. But until this day comes, we all have to deal with the changes that arise.