Last Updated on May 30, 2023 by
We all know that blenders are a kitchen workhorse, great for making delicious, healthy drinks.
Things to make in a blender are endless! From smoothies and milkshakes to soups and sauces. Moreover, you can even whip up some homemade baby food or blend your own ice cream with blenders.
Things you can make with any blender
What can I use a blender for?
Everybody knows about the use of blenders to make smoothies & milkshakes but underneath are 21 unexpected things you can make in blender.
Let's start!
Almond milk
Blend one part almonds with three parts water for easy almond milk that's perfect in smoothies or simply drunk by itself. You can even flavor it naturally by blending some pitted dates or vanilla extract into the mix.
This is great because it costs much less than store-bought almond milk, and it allows you to control the exact ingredients that are going into your food.
Chai latte
Blend oats or chia seeds with hot water, add some spices (nutmeg, cinnamon, cardamom) and sweetener (maple syrup), pour in non-dairy milk of choice, blend again until frothy and serve! This is also delicious with some vanilla extract added for extra flavor.
Cake batter
This is an easy way to enjoy a cake. Just pour some vanilla or chocolate cake mix into your blender with a couple of eggs and a dash of oil, and blend until smooth. This will leave you with a delicious cake batter that you can pour into a cake pan and bake in the oven. Once baked, your delicious homemade cake is ready to serve!
Peanut butter
Add some peanuts or another nut of choice into your blender with a small amount of oil (can be coconut oil), salt, and a bit of maple syrup. Blend until smooth, adding more oil if necessary.
Frozen fruit smoothie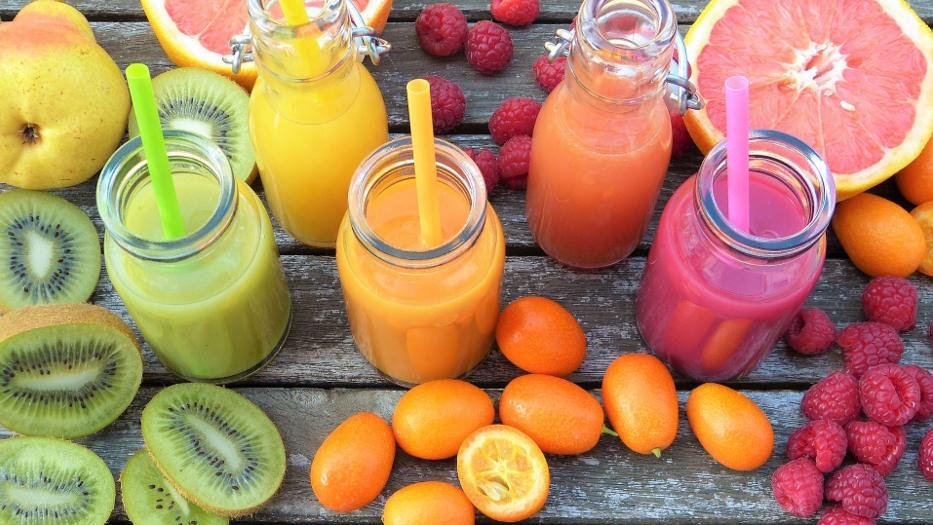 Blend your favorite frozen fruit with the best blender for frozen fruit (you can even add ice) with Greek yogurt, milk, ground flaxseed, and a handful of spinach.
This is an easy way to enjoy smoothie everyday.
Cilantro pesto
Blend the leaves of fresh cilantro with garlic, olive oil, salt, lemon juice (optionally), pine nuts or walnuts (you can even use almonds), and water to make this delicious pesto.
Banana nut bread
Blend bananas, eggs, vanilla extract, and a dash of nutmeg until smooth. Pour into a greased bread pan and bake it for delicious homemade banana bread.
Hummus
Add chickpeas, olive oil, lemon juice, salt, garlic, and ground cumin into your blender to make this tasty hummus. You can even add sesame seeds or roasted red peppers to give it a little kick!
Cookies
Blend oatmeal or chocolate chip cookies until they are crumbs for an easy no-bake cookie. Pour them in a bowl and add some peanut butter to create a healthy snack.
Soup
Blend all your vegetables in an easy way, without having to do any chopping or peeling. Let it simmer on the stove until hot and ready for serving.
Macaroons
Blend all the ingredients together until you get a smooth mixture. Pour onto a baking sheet lined with parchment paper and bake at 350 degrees F for 10 minutes. Let them cool before storing them in an airtight container. Enjoy!
Healthy chocolate mousse
Blend your favorite non-dairy milk (can be almond or soy) with avocado, cocoa powder, maple syrup and vanilla extract until smooth and creamy.
Pumpkin puree
This delicious recipe is also a great way to use up leftover pumpkin puree from Halloween! Just blend it with the milk of your choice, a dash of salt, and ground cinnamon until smooth. You can even add some maple syrup or coconut sugar if you prefer things on the sweeter side.
Raw cookies
Blend your favorite nuts (almonds, cashews, walnuts) with pitted dates, unsweetened cocoa powder, and vanilla extract until smooth. Add some salt or coconut flakes if you prefer something on the salty side. You can also use an egg instead of dates if you want a vegan cookie option.
Pie dough
If you want to cook something delicious for dinner tonight, but don't feel like going through the hassle of making a crust from scratch, this recipe is perfect for you. Just blend some almond butter, almond flour, and a dash of salt until it looks like dough, and press into a pie pan. Add whatever filling you want (pumpkin puree is delicious if you're making a pumpkin pie), bake at 375 degrees F for 10 minutes or until golden brown, and serve with whipped coconut cream!
Ice pops
Blend your favorite fruit (berries are amazing) with water to make healthy ice pops. You can even add in some raw cacao powder to create the perfect summer treat!
Mayonnaise
Blend a ripe avocado with lemon juice, mustard, and some olive oil until smooth. This tasty mayo is perfect for sandwiches or if you want to add some extra flavor to your salads.
Cheesecake
Blend cream cheese, eggs, vanilla extract, and a little maple syrup. Pour into an oven-safe dish, make some extra fruit to decorate it with if you want (like blueberries), and bake at 325 degrees for 10 minutes. Let cool before enjoying!
Muffins
Mix your favorite non-dairy milk (can be almond or soy), vinegar, lemon juice, and applesauce in one bowl. In another bowl mix all the dry ingredients together (flour, salt baking soda). Now add the wet to the dry ingredients and stir until no lumps remain. Fill greased muffin tins 1/2 full and bake for 20 minutes at 350 degrees. Enjoy with vegan butter or jam.
Coffee frappuccino
Blend coffee beans until they reach a powdery consistency – this will give you the most caffeine per cup. Blend with ice, non-dairy milk of choice, sweetener (agave nectar is perfect because it dissolves easily in cold drinks), and vanilla extract for 5 minutes to get yourself a perfectly blended coffee frappuccino!
Wrap Up
If you love to experiment with different ingredients, but hate the thought of spending hours in the kitchen cooking and preparing your meals, these recipes will surely help.
All these delicious things can be made easily in a blender or food processor! You'll spend less time chopping and peeling vegetables and more time enjoying your family's company over dinner. If all this sounds like something that would interest you, let us know how we can help make it happen.