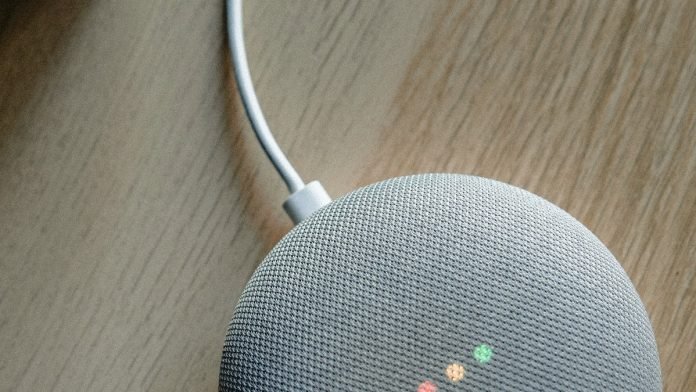 Last Updated on August 15, 2023 by asifa
Installing a dependable door lock or Smart Home Installation is one of the best ways to protect your property. Furthermore, a lot of people use smart home technology in their houses for a variety of purposes. Consumers use its various features and capabilities to safeguard their homes, property and loved ones.
Smart home technology allows for the remote completion of daily duties, in contrast to conventional locks, which require a key to lock or unlock the mechanism. Additionally, it can arm your security system, turn off your lights, and change your temperature when you lock your Smart Lock with the push of a button.
This establishes a new level of home protection that goes far beyond what regular locks are capable of, with customization options and functions, you are able to have control over what happens to your home. Suppose you want to improve your present solution or add this technology for the first time. In that case, it's better to engage with a residential locksmith or a supplier who has a partnership with a credible smart technology business.
Justifications For Smart Home Installation
A smart home is much more than just a novelty piece of technology. It provides practical advantages that improve the comfort and effectiveness of your life. These reasons include:
Setups & Preferences That Are Customized
Smart products vary in their ability to adapt to a particular user's unique tastes or demands. Depending on the local weather, a smart thermostat may adjust the temperature in your house to increase comfort for everyone who lives there. In addition, you may program "rules" to do things automatically, like turn on the lights and music when you get home.
One of the key benefits of a smart home installation is the ability to manage your gadgets remotely. Smart homes may be remotely monitored and operated anytime from any location if linked to a mobile device or personal computer. This makes it possible to check in on numerous aspects of your house and property in real-time.
It may not be easy to accurately define the degree of protection smart homes offer users. However, the genuine peace of mind that comes from knowing that their home and loved ones are protected from fire, vandalism, and burglary threats is priceless.
Increased Security And Real-Time Monitoring
Homeowners may know what is happening and get real-time warnings on any suspicious events due to the interconnectedness of smart home technologies and real-time monitoring and surveillance. This includes components like security cameras and alarm systems, which include settings for device arming and disarming.
Management Of Energy And Utilities
The management of utilities, including lighting, heating, and cooling, allows for cost-effective energy savings. During certain periods of the day, you may pre-program your thermostat to a certain temperature to assure comfort while minimizing waste.
Interconnectivity And Simplicity
The efficiency of a house may be increased by connecting various linked gadgets, from smart security systems and speakers to lights and TVs. Monitoring a wide range of home-bound devices is made simple by integrating smart home products and systems.
Users may remotely control and monitor thermostats, see security videos, schedule indoor and outdoor lighting, and more without leaving their desks. Additionally, this reduces other home costs, including energy bills.
Flood And Leak Detection Sensors
This is another smart feature that guards your house against leaks and flooding. You can Incorporate leak detection and flood sensors in your system to send out real-time mobile warnings to prevent costly damages before they occur.
Conclusion
It's normal to worry about turning your house into a smart home and, more specifically, switching the traditional lock to a smart lock when it comes to your family's and home's security. By automating certain aspects of your home, a smart home system gives you more control over it. However, it is advised first to choose what is ideal for your family and house before upgrading or adding smart home technologies.
Apart from that, if you are interested to know about Smart Home Gadgets then visit our Home Improvement category.