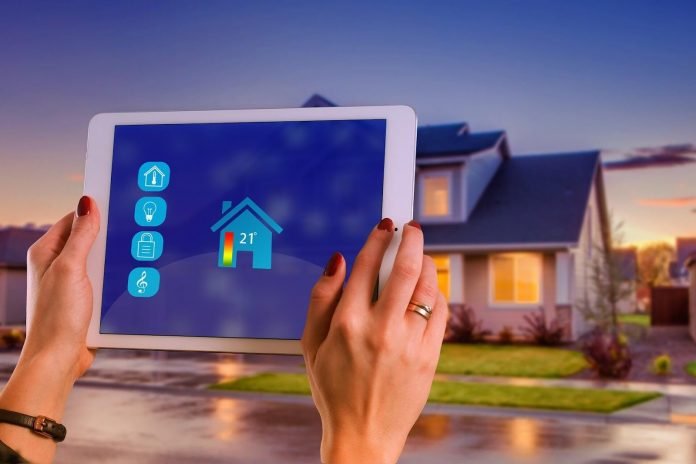 Last Updated on March 2, 2023 by
As technology evolves, many believe that these new devices will positively impact our lives and make them easier to manage. However, only time will tell if they are as safe and reliable as we hope. Therefore, people should ensure that they have the right safety measures to avoid being vulnerable to cyber attacks while installing smart home automation technology.
Apart from the risk of having their information stolen, homeowners could also be left vulnerable to identity theft and phishing attacks. And this is not only true for homeowners. Real estate agencies, mortgage brokers, and home inspectors must also consider the risks associated with smart home technology to ensure their client's safety. Again, a home automation company can help you resolve all these issues. 
How People Benefit From A Smart Home System
Smart Homes are not only a benefit to the homeowners. The security features of smart devices could also provide benefits to their occupants. Homes with a system that alerts them when someone is approaching could save them from losing valuable property and valuables like jewelry.
Smart Homes help people in Different ways –
Home-Based Smart Home Devices: 
These include smart locks, smart thermostats, and smart light bulbs. Some of these home automation devices can be used as surveillance cameras. They also connect to appliances like cell phones and computers, thus improving their functionality.
Home-Based Security Functionality: 
The security features of a smart home are integrated into its central system, which you can access remotely. In addition, it comes with a control panel where you can keep an eye on your property and its security system.
Automated Home Security:
The custom controls feature allows people to remotely control the lock on their doors and monitor the entry and movements of people on their property using video cameras. In addition, this feature allows people to remotely control their home utilities like lights, music, air conditioning, security cameras, appliances, etc.
Cyber security:
Many of these devices leak some of their sensitive data to the Internet, where hackers can exploit them. However, general concerns about smart homes are not being taken seriously enough. The smart devices installed in your home could also provide you with a level of cyber security. Some smart alarm systems and thermostats can prevent intruders from breaking into your home, while others track and log intruders that access the property.
Premises Security:
In other cases, even with best practices, safety features could go wrong. Thus, these smart devices are an integrated system that you can remotely locate and track criminals or intruders around your property. It also uses video recording to document the criminal.
Tips Before Installing Home Automation Devices
Once you have decided to buy a smart home system, you should consider a few things. You should always put the following factors under consideration:
Compatibility Of Devices –
The compatibility of a smart home device with your system should always be established before purchase. For example, if you have decided to buy a smartphone, you would definitely want to know if it is compatible with your current mobile network.
Installation Of Devices –
A smart home system is only as good as its installation. If a qualified technician does not install it, it may not function effectively and even lead to security risks. Poor installation could also damage the devices that are part of the system.
Maintenance Of The System –
A smart home system needs to be properly maintained and serviced optimally. The manufacturer should always provide a service and support plan for the home automation devices if you encounter any problems.
Waterproofing –
A Smart Home system needs to be waterproof to ensure its safety. Therefore, when you purchase a smart home platform, it should always come with a warranty that covers any damage caused to the devices from water or moisture.
Personal Control –
Users should have some control over the features available in their system. It ensures that they can change the system without calling someone else to do it for them.
Ease Of Use –
A smart home system should be easy to use and understand. It ensures that people get the best value for their money.
Safety –
A smart home system should always be safe and secure. It should come with the right security features to prevent any risk of data loss, property, or theft while they are not present at home.
A Quick Overview
Smart home technology has taken the world by storm, transforming how we interact with our homes. From automated lighting and thermostats to security systems and voice-activated assistants, the convenience and comfort offered by smart homes are unmatched. However, as with any new technology, concerns have been raised regarding its safety and whether it's worth the investment.
Firstly, let's address the safety aspect. Smart homes rely heavily on the internet, and any device connected to the internet is vulnerable to cyber threats. However, manufacturers constantly improve their security measures to protect against these threats. It's crucial to follow best practices, such as using strong passwords and regularly updating software, to ensure your smart home remains secure.
Secondly, is it worth investing in smart home technology? The answer depends on your personal preferences and lifestyle. For instance, if you travel often, a smart security system that allows remote monitoring and control may provide peace of mind. Similarly, if you value energy efficiency, a smart thermostat can help you reduce energy bills.
Another advantage of smart homes is the ability to customize and control devices from a single app or device. This level of convenience and flexibility can be life-changing for those with disabilities or elderly family members.
On the downside, smart home technology can be expensive, and not all devices are compatible with each other. Moreover, there's a learning curve when it comes to setting up and managing a smart home, which can be overwhelming for some.
There are many smart home components available in the market. While some are standalone devices, others are part of a complete system. Ultimately, people should buy a device that will meet their safety needs and help them in day-to-day activities. However, all smart home devices are not created equally. Therefore, buyers need to always buy from trusted brands or sources. So, if you are also looking forward to automating your sweet home, try the leading home automation company – Custom Controls.
Read More: Smart Home Renovation: The Smart Way to Plan