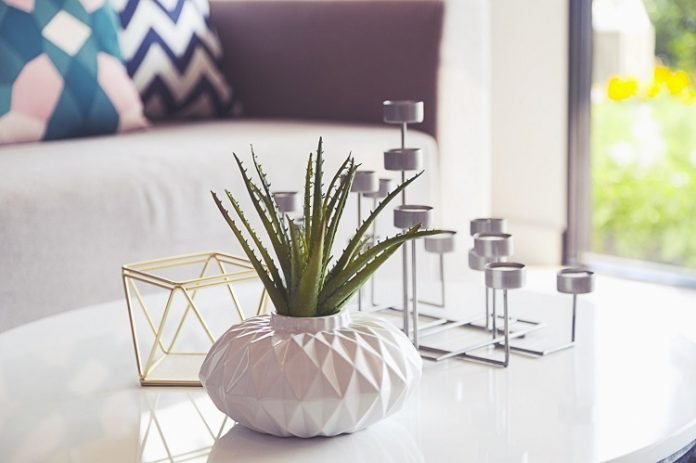 Last Updated on March 8, 2023 by
Ready to upgrade your interior design? If so, you're far from alone!
In fact, it's safe to say that home renovations are having a bit of a moment: thanks to the COVID-19 pandemic, over 50% of Americans were planning home improvement projects in early 2020. This year, many people continue to upgrade their home décor, from small tweaks to major renovations.
We've got you covered if you're hoping to jump into this major trend without knowing where to start. Below are five interior design tips that can help you devise a plan of attack as you recreate your living space.
1. Make It Functional
First things first: when designing an indoor space, it's important to consider its functionality. Even the best interior decorating ideas won't make a difference if you end up with a beautiful space you don't want to use!
For most homeowners, this means considering things like foot traffic—especially through open living areas—and the access to and setup of any parts of the room you'll use the most, like an office desk or a kitchen counter.
Going in with a plan helps. Whether creating an open plan design to create a more spacious room or redesigning your bathroom countertops for easier use, take some time to plan out your design for functionality first.
2. Find the Right Colors
You'd be surprised at the impact the right color can make. Finding the perfect hues to add to your space makes all the difference, from the walls to the floor to your accent pieces!
Check the Trends
While you don't want to take all of the latest trending interior decorating tips as unshakeable design truths, looking into the most popular home décor colors as you get started might be helpful. These days, warm neutrals are in—and they make a great choice, as they're trendy without competing with any accent colors you want to throw in.
Think About Color Theory
Depending on the space in question, you'll want to adapt your use of colors accordingly. This means that having a working knowledge of color theory can help.
Color theory not only allows you to mix and match complementary hues, but it can also help you consider the psychological effects of your chosen colors. A soothing blue wall, for example, is a great choice for a bedroom or spa-themed bathroom, while energetic reds and yellows might be better in a creative space like an office.
Bring In the Greenery
We're not talking about paint; we're talking about your houseplants! Research shows that the presence of houseplants not only improves your indoor air but it also calms the mind and reduces anxiety. For that reason, it's always a good idea to plan to incorporate indoor plants into your design, whether that means opting for a few container plants or going with Phillips Interior Plants services.
3. Consider Your Furniture With Care
Once you've considered the color scheme, it's time to think about one element that can change the look of your room: the furniture.
Think About the Weight
While the physical weight of your furniture matters when you're moving things around, we're talking about the visual weight of these pieces.
Larger, bulkier pieces can draw the eye more easily than lighter pieces, which can be problematic in small spaces. These larger items may make a space feel cramped and cluttered. On the other hand, too many lights or sleek-looking furniture items in a larger room can make the space seem too empty.
That's why it's crucial to consider the visual impact of your furniture as it relates to the amount of space you have on hand.
Try Double-Duty Furniture
Here's one of the best bedroom and living room decorating tips you can use: make your furniture do double-duty. Pieces that offer storage in addition to their primary function—like beds with drawer storage beneath or ottomans with storage inside—can be a great way to reduce clutter without adding extra elements.
Don't hesitate to Mix Things Up
Opting for a single furniture style throughout your room—or your entire home—can feel like a safe bet. However, mixing and matching furniture pieces with care can greatly add personality and visual interest to your space.
4. Brighten Your Space With Lighting
Regarding home décor, the right lighting makes a world of difference—but finding it is easier said than done.
To make it work, take some time to consider how you use the space and where you'll need the most lighting. Once you have an idea of the places to light, consider opting for layered lighting methods that allow you to choose the amount of light you need on a per-task basis.
For example, you might want to add overhead lights that suffuse the entire space with a warm glow and pendant lights to brighten a countertop. Spotlighting—via table or floor lamps—can be a great way to brighten up a sofa where you tend to read.
5. Don't Be Afraid to Express Yourself
While it's easy to fall into the trap of researching the latest design tricks and trends, it's important to remember that your space is your own. No matter how beautiful everyone thinks the latest decorative fads are, it's important to ensure you feel at home in your space.
Add bold colors to your family room décor, mix and match artwork styles for an eccentric look, or reinvent your bathroom to your tastes. Whatever you do, don't hesitate to express yourself!
Use These Interior Design Tips for the Perfect Space
Whether doing a small remodeling project or redoing the décor throughout your home, these interior design tips can help you plan for a gorgeous upgrade. With a little customization, you'll be able to find the right colors, shapes, and styles for your design. Start your planning today to create the perfect space!
Looking for more of the real estate and home tips you need to know? Be sure to check out our other posts for additional guides like this one.
A Quick Overview
Choose a cohesive color scheme: When it comes to home decor, choosing a cohesive color scheme can make all the difference. Pick a base color and one or two complementary colors to tie the room together. You can use paint, furniture, and decor accents to add pops of color throughout the space.
Don't be afraid to mix patterns: Mixing patterns can greatly add visual interest to a room. The key is to choose patterns that have similar color schemes or textures. For example, you could pair a striped rug with floral curtains if they have similar shades of blue and green.
Incorporate natural elements: Bringing natural elements into your home decor can create a sense of warmth and relaxation. You can add plants, wooden accents, or a statement piece like a stone fireplace. Natural light is also an important element to consider – make sure your window treatments let in as much light as possible.
Consider the scale of your furniture: It's important to choose furniture that fits the scale of your room. Avoid oversized pieces that cramp the room if you have a small space. On the other hand, if you have a large room, you don't want tiny furniture that will get lost in the space. Finding the right balance is key.
Personalize with meaningful decor: Personalization is one of the most important aspects of home decor. Your home should reflect your personality and style. Display meaningful items like family photos or travel souvenirs to add a personal touch. You can combine vintage or unique finds from flea markets or antique shops to make your home unique.