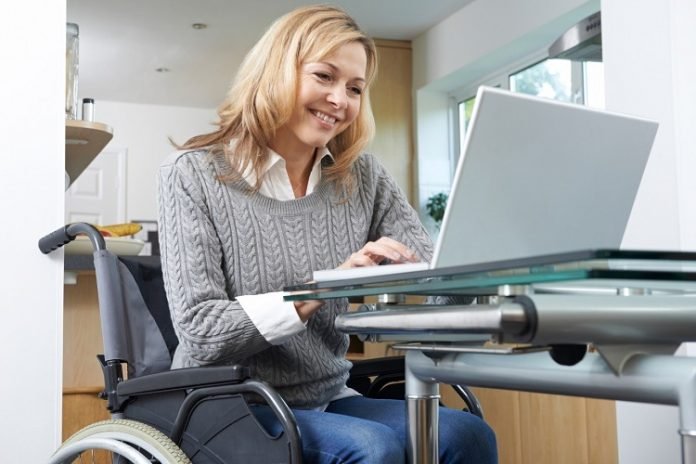 Last Updated on September 14, 2023 by
If your home is like most that are out there, it may not be very handicap accessible. If you or a loved one needs to have a more accessible home, it can be a good idea to make a few home modifications and changes.
Fortunately, we're here to help you out. In this guide, we'll tell you how you can make your home more handicap friendly.
1. Add a Ramp
One of the best things that you can do to make your home more accessible is to install a ramp.
Stairs can be difficult for people who need to use a wheelchair or have other mobility issues. Installing entry ramps can be particularly helpful for these people and can allow someone with limited accessibility to easily get in and out of a home.
There are several types of wheelchair ramps that can be used and installed, so be sure to consider your options. There are also portable ramps that you can use as well that can be even more convenient.
2. Install a Home Stairlift
If you want to make your home more accessible, you may also want to consider adding a stairlift to your home.
If you have several floors in your home, the stairs can be difficult to navigate for someone with a disability. A stairlift can help to make going up and down stairs much easier for a person with a disability and can help them to do so safely.
There are many types of stairlifts that you can install and you can choose to use a portable option or a permanent home fixture. If you or a loved one are temporarily disabled, it may also make sense to get a rental stairlift.
3. Eliminate Shower Barriers
Another thing that you can do to improve accessibility in your home is to make sure that there are fewer barriers in your shower.
Converting your shower into a step-in shower can be helpful for ensuring that seniors and those with disabilities can get in more easily. Adding a shower bench or handrails can also be helpful for improving stability and safety in the shower as well.
A home shower is a place where slipping and falling are possible, so it's important to make it as safe as possible in your home.
4. Improve Your Toilet
In addition to improving your shower, you should also make some changes to your toilet as well.
Adding some handrails to the toilet area or adding a toilet riser can make a big impact on accessibility and safety in the bathroom. These features can help to add more stability and will reduce the possibility of falling or slipping when using the toilet.
If you want your home to be more accessible, improving the toilet can make a big impact.
5. Add Some Handrails
Adding handrails to other areas of your home can also be helpful. People who have poor balance or low mobility may need some extra assistance getting around the home or getting up and down from chairs and beds.
By installing handrails in some carefully selected spots where they could be beneficial, you can make your home much more comfortable and accessible for your loved ones who are handicapped or have limited mobility.
6. Change Your Door Knobs
Something that you may not think about when it comes to accessibility is that doorknobs can be very difficult for some people to use. Gripping can sometimes be difficult, so using traditional doorknobs can be difficult as well.
You may want to consider replacing the doorknobs of your home with more accessible options such as press lever handles, push/pull bars, or another type of handle. It may even be worth considering installing some automatic doors if you want to improve accessibility in your home to a larger extent.
7. Rethink Furniture Placement
Changing the placement of your furniture and doing some rearranging can also be a good idea if you want to improve accessibility in your house. It's a good idea to arrange your furniture with mobility in mind. Ensure that there's enough room for wheelchairs and people with limited mobility to get by.
If there are any items in your home that would be hard for people with limited mobility to access, you may want to consider changing their placement.
8. Improve Home Flooring
In addition to rethinking the placement of the furniture in your home, you should also consider the flooring and surfaces of your home as well.
If there are uneven surfaces or if there are many rugs on your floor, it could cause difficulty to people who are using wheelchairs, walkers, or other mobility aids. It's best to make sure that flooring is even throughout your home as this will be easier for accessibility.
It can also be worth paying attention to the slickness of surfaces such as hardwood floors and tile. Do what you can to prevent slipping threats in your home. You may want to add grippy mats to bathrooms and showers or add other flooring aids to improve safety in your home as necessary.
Using These Tips to Make Your Home Handicap Accessible
If you want to make your home handicap accessible, you should be sure to take care by following the above tips. With the right modifications and home renovation actions, you can ensure that your home is accessible and easy to navigate for everyone.
Need more helpful tips and advice? Read through our blog now to find more helpful tips for accessibility.