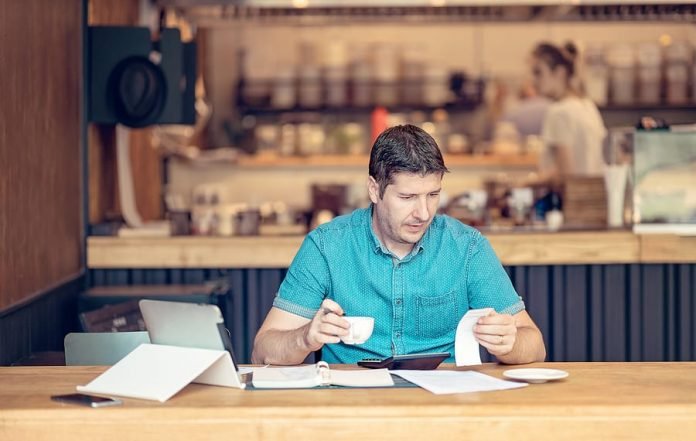 Last Updated on July 11, 2023 by
If you're wondering how to bag filter applications differ, read on. We'll discuss nonwoven, woven, felt, Teflon, and others. What are these materials used for? Here are some examples of their applications. To help you decide, consider the price trend and benefits. Depending on the industry, you may want to choose a specific type.
Nonwoven
Nonwoven bag filters are versatile, flexible, and engineered to meet exact specifications. They offer increased filtration efficiency, reduced energy costs, and longer service life. These products are the fastest-growing segment of the filter market. They have progressed from being used to replace other filtration media to becoming the preferred medium for some filtration processes. Many nonwovens have been infused with nanofiber layers and are now used in combination with sophisticated hybrid filters.
The transportation industry is the most significant value air filtration market for nonwoven bag filters, followed by personal protection (including respirators and facemasks). North America's largest square meter category was residential locations, followed by transportation. Nonwoven bag filters are most commonly used in air filtering products used in commercial and industrial applications. The market is expected to grow through the remainder of the decade, driven by regulations concerning particle emissions and technological developments.
Woven
Woven bag filter applications vary widely and include various industries. For example, industrial filter bags in dairies are used in boilers and dryers to remove fine particles. Dairy products are also used in fermentation, which can have health benefits. Besides, these filters can withstand elevated temperatures and resist acids. Further, filter bags are used in the tire industry, which is highly resistant to acid. However, filter bags are susceptible to clogging, especially if steps are taken on the filters. This can reduce efficiency and hamper the price trend of filter bags.
In addition to woven bag filter applications, nonwoven materials have made their way into the bag filter industry. In addition to woven fabric, nonwoven materials like needlefelts and spun bonded webs are also used for filtering purposes. 
Sewn felt
Sewn felt bag filter applications vary. These filters are used for filtration in water treatment, chemical processing, and food and beverage production. Because they feature a sewn seam, they can handle large amounts of debris without clogging. They are available in industry standard sizing to fit filter bag housings. Sewn felt bag filter applications are diverse, and their use depends on the industry's particular requirements.
Although a common material used in filter applications needled, felt is three-dimensional and contains active elements that are separate fibers. Unlike woven fabric, needled polyester felt is produced by mechanically interlocking loose carded fibers and passing them through a needle loom with barbed needles moving transversely. In many applications, this material is more effective than polyester sateen for air filtering.
Read More: Nonwoven isolation Gowns
Teflon
The chemical resistance and abrasion resistance of Teflon are second to none. While it is resistant to acids and alkalis, it is not suitable for high-temperature chemical environments. However, its low friction properties make it ideal for chemical environments, while its outstanding chemical and abrasion resistance make it one of the most expensive filter fabrics on the market.
Dairies use these filter bags in drying and boiler systems to remove dust and fine particles. They are also used in fermented dairy products due to their excellent dust-holding properties and ability to withstand high temperatures. However, there are several disadvantages to using Teflon bag filters. Their use in these environments limits their efficiency and may decrease the overall price trend of the product. Moreover, stepping on tarry adhesives can clog their pores and reduce the filter bags' efficiency.
Ryton
The applications of Ryton bag filters primarily depend on the type of contaminant they must remove. In general, the bags must be able to handle a range of temperatures and contaminants. In addition, the materials used to make the loads vary widely, depending on the application. In many industries, filters are used for various pollutants, from ash to paint. T
The Ryton (PPS) polymer is an ideal material for use in high-temperature gas streams. In addition, it's suitable for corrosive environments. The Ryton (r) PPS polymer is typically used in boilers, power plants, and industrial/municipal solid waste incinerators. It also has good mechanical strength and withstands salt.
Coform
Filter bags are usually woven, but nonwoven materials have also entered the market as bag filters. Nonwoven materials used for bag filters include needle felts, spunbonded webs, and melt-blown. A proprietary nonwoven fabric called Coform, which combines debonded kraft pulp with melt-blown polypropylene to provide superior particulate control and strength. This material has a unique blend of fibers with varying pore density and shape, which helps it perform exceptionally well in filtration processes.
Coform bag filters are available in several formats. Multi-filament, needlefelt, and melt-blown non-woven materials are the most common. While the pore size of these filters ranges from 70 to 90 percent, a woven bag filter is generally stitched or sewn together to prevent leakage. In addition, some models are available with a seamless design, while others require separate housing.