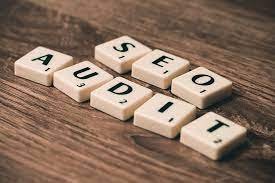 Last Updated on June 18, 2023 by
There are different existing SEO Audit methodologies today. Whether you own a startup business and you want to optimize your website to boost your organic traffic, or you are an agency that performs the task for a client, knowing the first step that you should take is very crucial. The right tools that you should use and the depth of the analysis are some vital matters that you must consider.

Performing a Comprehensive SEO Audit

To reduce all the unnecessary tasks, Richard Bishara has narrowed down the SEO Audit into only the most critical components. Pay attention to these steps that will provide you a proper look at the SEO state of a website.
Identify All Link-Building Opportunities

Link building is a very essential part of understanding the domain authority and your SEO audit will never be complete without it. All recommended internal and external links should be added to the report.

· Internal Links– In simple terms, these are the pages you need to link from. You can use MozBar that will show you the page with the highest authority. While domain and page authority is not some metrics that Google will use to index your page, it still shows you an accurate view of which webpage or sites you should link from. When creating internal links, Richard Bishara recommends you pay attention to information architecture and user experience.

· External Links– These are the links that you will earn from some authoritative domains. One good way to build this is to look for websites that can feature your content and will agree to link back to your website.

Determine Information Architecture Problems

IA (Information Architecture) pertains to the way that the information in a webpage is structured. In performing an SEO Audit, it means that you will have to work with a designer or a developer to create a user-friendly solution that will boost your page authority without affecting your User Experience. You may have to remove the overlapping links on your 'Recommended' and 'Popular' posts or at your Header and Footer.
Read More: Top 23 Best Free Seo Tools 2020

Looking at the Thin Content

Content is the king, and Search Engine Sites, will not throw you a glance if you have thin content. Based on the Google Algorithm, a 300-word article would be considered thin, while it may be unrealistic to add 2000 words on every page of your site. There are various advantages that you can realize through beefing your content. There will be more opportunities for the internal link and for adding the right keywords.

Duplicate Content

It will also be important to look at your duplicate content. Your website can be penalized by Google if you have identical content. Understand that the robots are smart enough to figure out if you are maliciously or intentionally replicating your content. The most likely scenario is that you are unaware of this similar post. You may have a CMS that is automatically generating a page that is similar to the appearance and content of the other page.

Finally, you should also use tools when performing SEO Audits. With these tools, you can perform, keyword research, optimization, speed analytics, and determine site errors that may affect your SERP. It will be easier for you to apply a remedy to the flaws once you have a clear view of them.
Apart from that, if you are interested to know about Local SEO Audit then visit our Technology category.