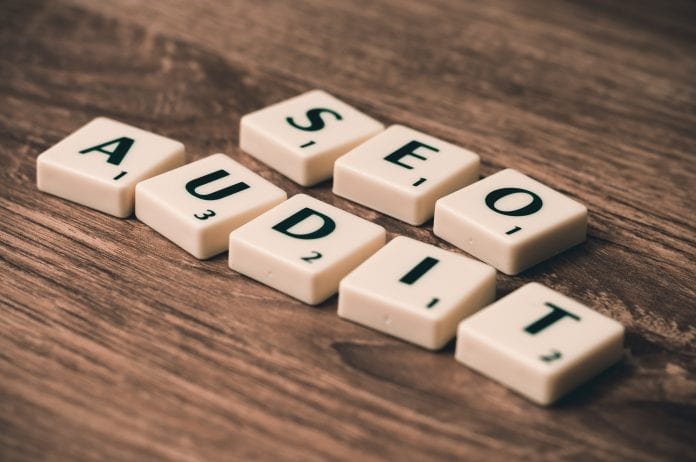 Last Updated on August 20, 2022 by rida
If you own a business that is trying to compete in the online search engine listing to stay above your competitor, then a Local SEO Audit is mandatory. Local SEO Audit shows where you stand and what are the things that should be improved. When you do the improvement, you will get higher traffic for your local business.
Different Types of Local SEO Audits are –
Auditing of Website & Landing Pages
Auditing Page of Google My Business
Competition Analysis
Social Analysis
Review Analysis
Link & Penalty Analysis
Organic Link Analysis
Citation Analysis
Current SEO Strategy Analysis
Auditing of Landing Page
Landing page is one of the most important aspects of your success. This is the point where you convert visitors to customers. Thus, landing page optimization is very crucial. If you are unsure how to do this audit, hire an SEO company in Mumbai, Delhi or elsewhere for expert assistance. You can directly link Google My Business to the website link or landing page link from the dashboard.
Landing Page Should Consist of NAP
NAP means Name, Address, Phone Number. Having NAP on Google My Business is not enough. It should also be on the landing page for uniformity and consistency. If the phone number is in an image format, add alt text because Googlebot can only read the alt text and not the number in the image.
Landing Page Site Structure
There should be a good website structure resulting in many landing pages for each service and location on the website. If the business has multiple locations, then it is recommended to have multiple landing pages associated with their own Google My Business listing.
Also Read filmygod.
Hours of Business
The hours of the business should be visible on the landing page in such a format that it can be easily crawled by Google bots. The business hours mentioned on the landing page should also match with the Google My Business listing's business hours.
Indexing of Landing Page
Make sure that your landing page is indexed on search engines. Otherwise, people cannot directly find the landing page on Google search engine. Seek professional aid from the best SEO service Delhi to guide you through this if you are a novice.
Meta Title Tag of Landing Page –
One of the most important parts of any web page optimization is the Title, This is the on-page SEO. Make sure to craft a perfect title for the landing page along with information like state or city.
Meta Description
Headline Tag
Embedded Map on the Landing page
Driving direction on the landing page
Payment information
Product or Service Reviews of the customer
Alt Text
The loading time of Landing Page
Proper Keyword Density
Mobile-Friendly Website
Google Analytics
Bing Webmaster Tool
Google Webmaster Tool
Auditing Page of Google My Business
Collect the correct information and make sure it's 100% correct. First, you need to know whether the information in the Google My Business listing is accurate or some changes are required.
Ask questions about the history and information of the business, website links, penalties, and backlink from the clients.
Remove all the duplicate Google My Business listing if any.
Check whether the local listing is penalized or not.
Make sure the email associated with the Google My Business Listing is under the domain name of the same business. For example, if the business domain is www.yoursite.com, then email should be something like email@yoursite.com and not email@gmail.com.
Check whether the Google My Business Page is verified or not. If the page is verified, your business will get more exposure and visibility on the search engine.
Check for the accuracy of the business information such as name, phone, address, etc.
Make sure that the Google My Business page is under the proper category of the business.
Make sure that the email, URL, business description, and business hours are updated accurately.
Check if the photos uploaded on the Google My Business Page are of high quality.
Check if anything is missing to be updated in the Google My Business Page profile.
Competition Analysis –
A. First, identify your competitors in your field or industry.
B. After finding your business competitors, find out this information about them –
No. of citation
No. of unique links to the competitor's website
No. of root domain links
Find the page authority of the landing page of the competitors in Google My Business
Find the domain authority of the domain of the competitor.
Social Analysis –
Social analysis should include review of Facebook, Instagram, YouTube, LinkedIn, Twitter, Snapchat, Reddit, Quora, Digg, Pinterest, Yelp, Medium and Tumblr.
Review Analysis –
One of the important factors while making a decision are the online reviews that can help the customers to decide whether to buy or not buy the products or services. If your business is online and you have bad reviews, then it can affect the growth and success.
A. Google My Business Reviews
Motivate customers to leave their reviews on your Google My Business Page.
B. Third Party Review Sites
For every field or niche industry, you will be able to find out third-party websites where customers can go and write their reviews about the products or services. Find those websites and reply to the customers to solve their problems and provide support. This will help you in getting positive reviews.
Link & Penalty Analysis –
A. Find out all the penalties received on your business website due to spammy links on Google Webmaster Tool.
B. Algorithms Penalty – Find out if there is any penalty received by you due to algorithm update. You can check for the penalty whenever there is a drop in traffic on Google Analytics for your website.
C. Find out the total number of links on your domain and different web pages of the domain. You should also compare your number of links to the homepage and web pages with the total links of the competitors.
D. Link Anchor Text
E. Velocity of Link
F. Disavow Bad Links
All these steps will help you to completely audit your local SEO. Local SEO can help you gain good visibility if audited and implemented properly. Make sure to go step by step while auditing and be patient as the result can take time to reflect in SEO.